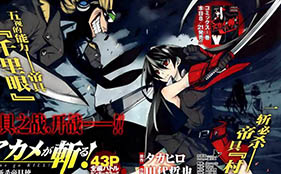 Earlier this year we reported that the manga series Akame ga Kill! which is directed by Takahiro would be getting an anime series this year. The anime adaption is set to air this July (Summer 2014).
Tomoki Kobayashi (Sola, Tears to Tiara) directs the White Fox production with Makoto Uezu (D-Frag!, Devil Survivor 2 The Animation, Danganronpa The Animation, School days) writing and Takahiro supervising. Jormungand's Kazuhisa Nakamura is on character design and animation direction.
Announced last month 20-year-old voice actress Sora Amamiya will play the title character Akame and sing the opening theme. Amamiya passed the 2nd Music Ray'n Super Seiyu Audition in 2011 and started working as a professional voice actress in the following year. She is best known as Shiho Kitazawa in The [email protected] series and Kaori Fujimiya in the on-going TV anime One Week Friends. She will also be voicing Touka Kirishima from Tokyo Ghoul which is set to air this summer.
Akame (アカメ)
Akame is one of the members of the Assassin's group, Night raid. She is the first member to attack Tatsumi, and comes very close to killing him. She initially appears very serious and cold-hearted, but she is actually caring and worries about the safety of her comrades. She has a younger sister named Kurome, who is a member of the Jaegers, and loyal to the Empire.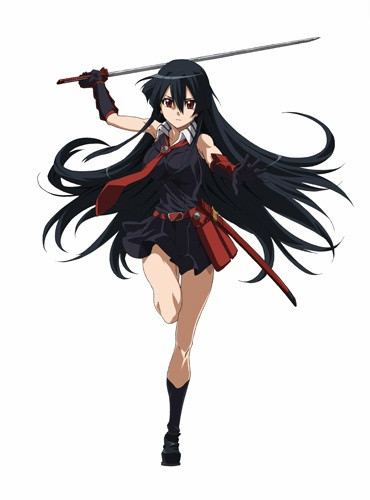 Leone (レオーネ)
Leone is one of the older members of the assassination group, Night Raid. She has a very relaxed and cheerful personality, tends to display a lack of ladylike manners, such as shoving Tatsumi into her breasts, putting her feet on the table, or consuming large amounts of Sake. She serves as a sort of big sister figure to Tatsumi and the younger members in Night Raid, often referring to herself as "onee-san". Despite the morally dodgy nature she can sometimes display, Leone is not one to tolerate injustice, and can be especially vicious to those who commit the most vile acts. She excels at gathering information and exercising calm judgement when necessary.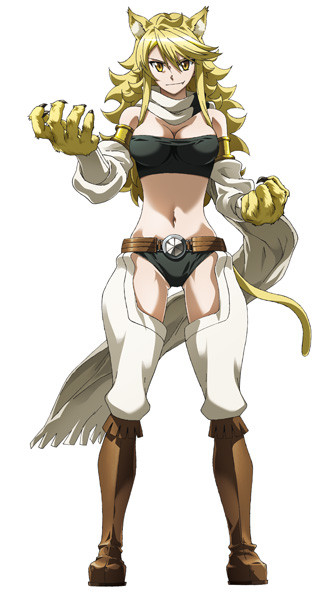 Tatsumi (タツミ)
Tatsumi is a swordsman from a small village. He set out to the capital with two of his companions in hope of raising money for the village. He got separated from his friends and reaches the capital. Tatsumi was not aware of the type of place the capital really was. After a series of events centered around his naivety of the true nature of the capital he found himself being saved be Night Raid(Assassination Group) and later join them to rid the capital of its corrupt inhabitants.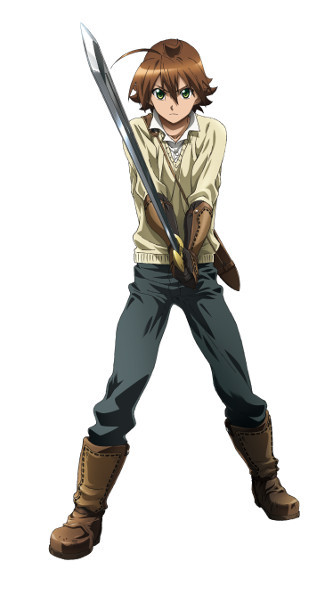 Mein (マイン)
Mein is a self pro-claimed "Genius Sniper", as well as being a sharp-tongued and quick-witted member of the assassin's group, Night Raid. She is often quick to anger, and easily irritated with those she does not know well. Despite this cold exterior, she has shown to be warm and kind to those she has opened up to.
Mein wields a powerful Teigu in the form of a rifle called the "Roman Artillery: Pumpkin" that fires highly concentrated piercing shots of spirit energy. Her proficiency in its use allows her strike any target with extreme precision. When Pumpkin's user is in a dangerous situation, the power of it's shots are magnified.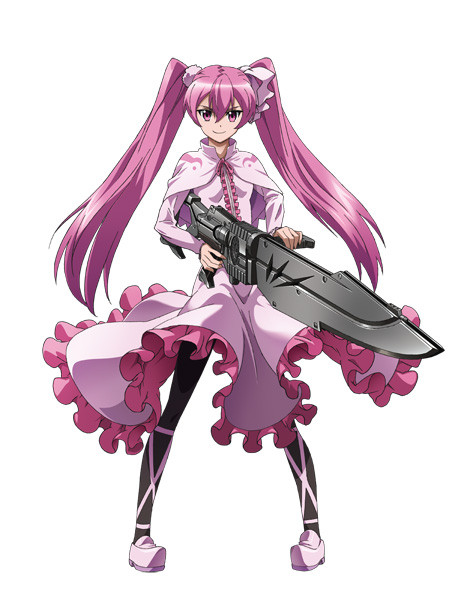 Braht (ブラート) "100 Man-Slayer Braht"
Braht was once a high-ranking Imperial Officer known as "100 Man-Slayer Braht". He later decided to betray the Empire when his superior was framed for not giving in to the Prime Minister's agenda. Braht became disgusted with the Empire that cared more for bribes, than merit regardless of how hard he worked. After leaving the Empire, he joined the Revolutionaries, and eventually Night Raid.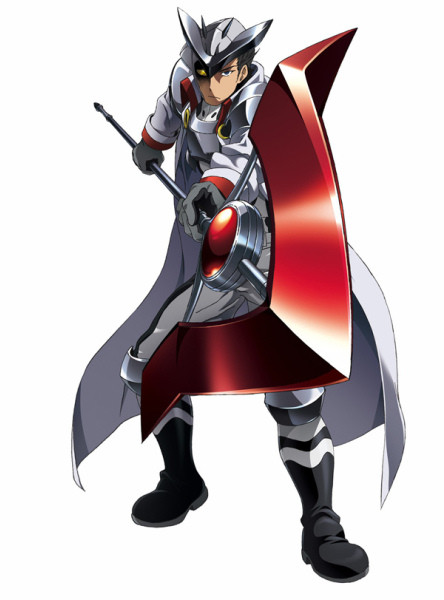 Esdese (エスデス)
Esdese is a high-ranking general of the Empire, and leader of the Jaegers. She enjoys torturing her enemies slowly, seen when she used her Teigu to put large blocks of ice in a cauldron so that the people inside would die slower and suffer more. Despite her sadistic actions, she is actually shown to have a compassionate heart when it comes to the lives of her men and others close to her.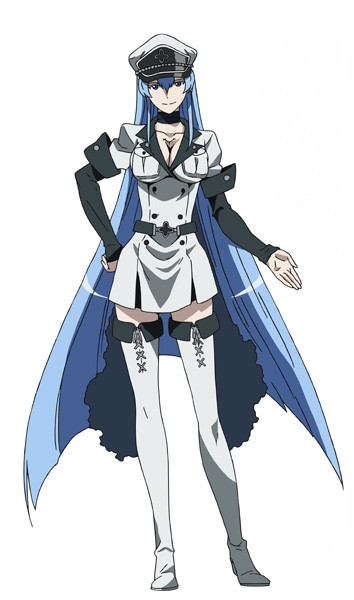 Najenda (ナジェンダ)
Najenda, also known as The Hunk of the Rebellion is the head of the assassin group Night Raid. Taciturn, sharp-minded and level-headed, she leads the group with a surprisingly gentle but firm air. Her years of experience serving in the Empire as a general have made her a highly capable leader. Najenda is sometimes mistaken as a man due to her boyish appearance, even sometimes being nicknamed 'The Hunk of the Rebellion" by her cohorts. She tends to have a habit of telling "cold jokes" and making bad puns.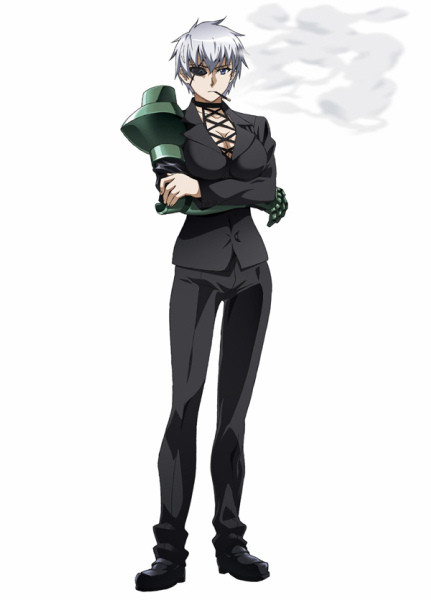 Rabac (ラバック)
Rabac is a member of the assassin group, Night Raid. He is often shown being a pervert, including trying to peep on Leone while bathing, usually these attempts end in failure. In the city, his cover is an owner of a bookstore.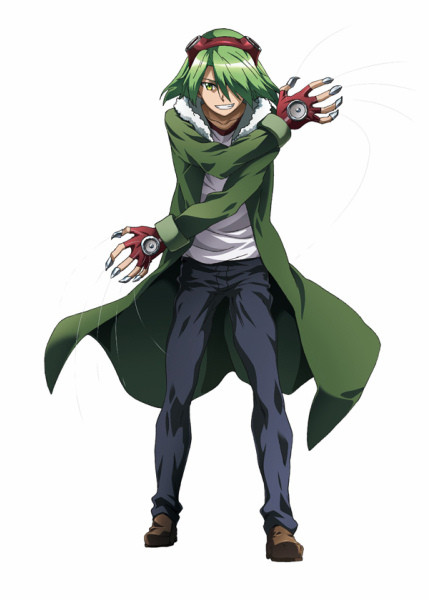 Aria: Kanami Satou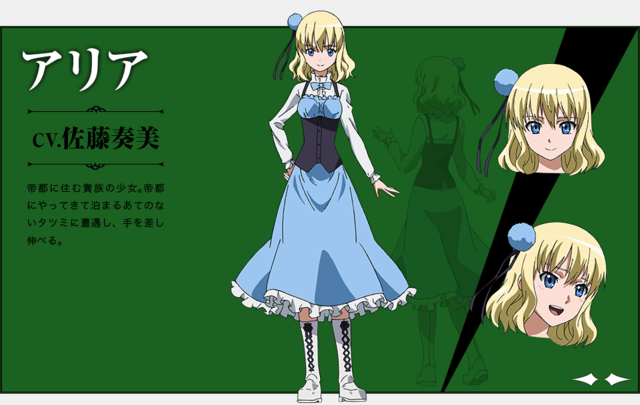 Sayo – Mikako Komatsu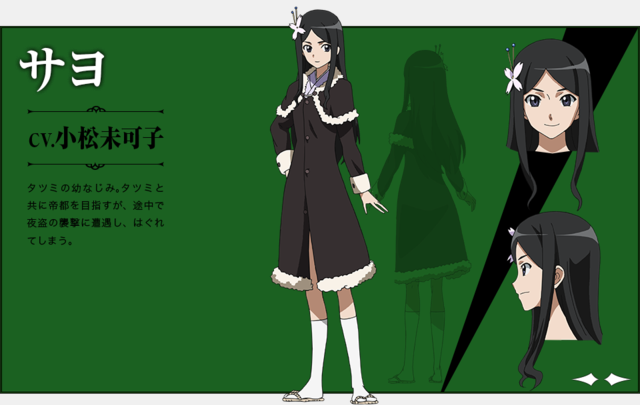 Ieyasu: Kouji Takahashi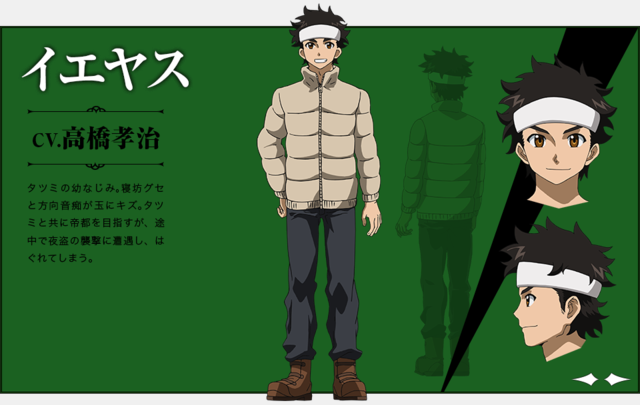 Source: Crunchyroll, moca