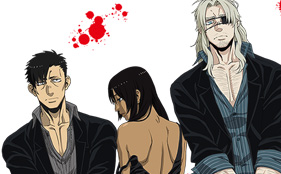 The first promotional video has been streamed online at AnimeJapan 2015 for the upcoming anime adaptation of Kohske's Gangsta. manga. The new promotional video gives us a long 3 minute look at the upcoming series and also introduces all the characters and the story's premise. The anime itself will be directed by Shukou Murase (Ergo Proxy, Mobile Suit Gundam Evolve) and produced by  Manglobe (Samurai Champloo, The World God Only Knows). The series will star: Junichi Suwabe (Archer in Fate/stay night: Unlimited Blade Works) as Worick Arcangelo, Kenjiro Tsuda (Sadaharu Inui from Prince of Tennis) as Nicholas Brown, and Aoi Yuuki (Madoka Kaname in Mahou Shoujo Madoka★Magica) as Nina.
The Gangsta. anime will be airing from July this year during the Summer 2015 anime season.
Additionally, the official website of the anime adaptation revealed a brand new visual: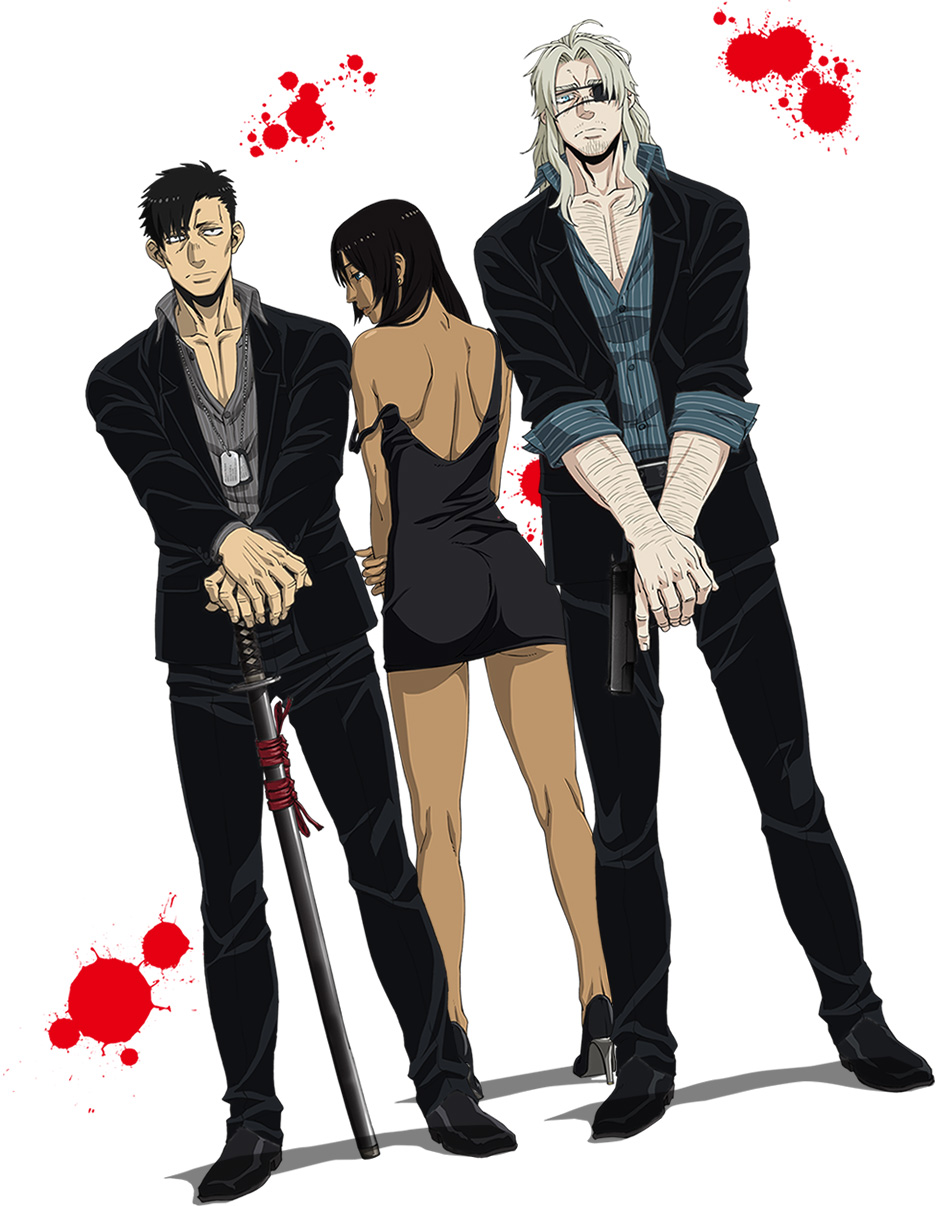 Synopsis from Haruhichan:
In the town of Ergastulum, there exists a feared group of people with increased speed and strength called Twilights. The town is ruled by four gangs: Paulklee, Corsica, Monroe, and Cristiano. Worick Arcangelo and Nicolas Brown make a living here as independent jacks-of-all-trades and find themselves caught in the middle of more than a little trouble.
You can visit the series' website here: http://gangsta-project.com/
And follow their Twitter: @GANGSTA_Project