According to the official website, the seventh Blu-ray/DVD volume of TV anime Free!: Eternal Summer will include an unaired TV special episode.  Volume 7 will be released on March 18, 2015. More information will be announced at a later time.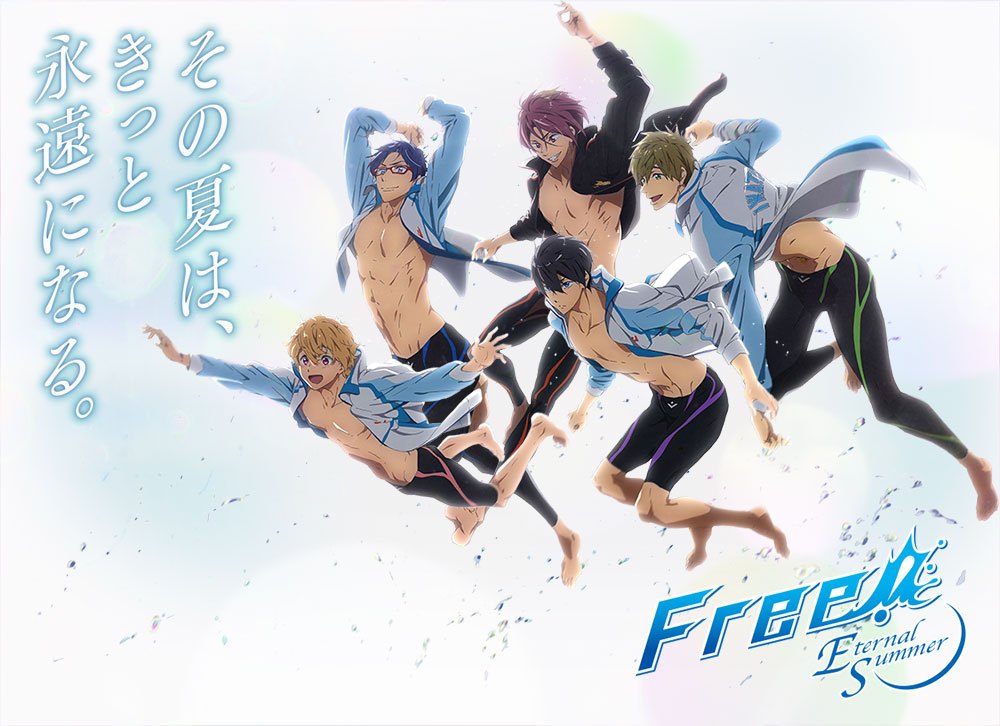 Free! (Free! – Iwatobi Swim Club) is an anime adaptation of Kouji Ohji light novel High☆Speed!, which is illustrated by Futoshi Nishiya. The light novel received an honourable mention in the 2011 Kyoto Animation Award contest, where it was eventually published by the studio in July 2013. The anime itself aired in July last year, and is animated by Kyoto Animation and the second season is currently airing. There was also a radio show and two drama CD volumes released to promote the anime.
Free!: Eternal Summer synopsis from Haruhichan:
The Iwatobi Swim Club returns! As their third year begins, Haruka, Makoto and Rin are still swimming strong, but choosing plans for their futures loom, and as friends both new and old make their way into the picture, rivalries will take root once again. Will the team make it out stronger than before or sink under pressure?