Pony Canyon have posted a preview online of the Free!: Eternal Summer straps that will be sold at Comiket 87 which will be taking place on December 28, 29 and 30, 2014. There will be two strap sets sold and each set will cost 3,000 yen (about $25), tax included. Both sets will include two stickers of the fish that appear in the ending theme sequence of the series.
The Free!: Eternal Summer IWATOBI set will include a Haruka Nanase, Makoto Tachibana, Nagisa Hazuki and Rei Ryuugazaki strap.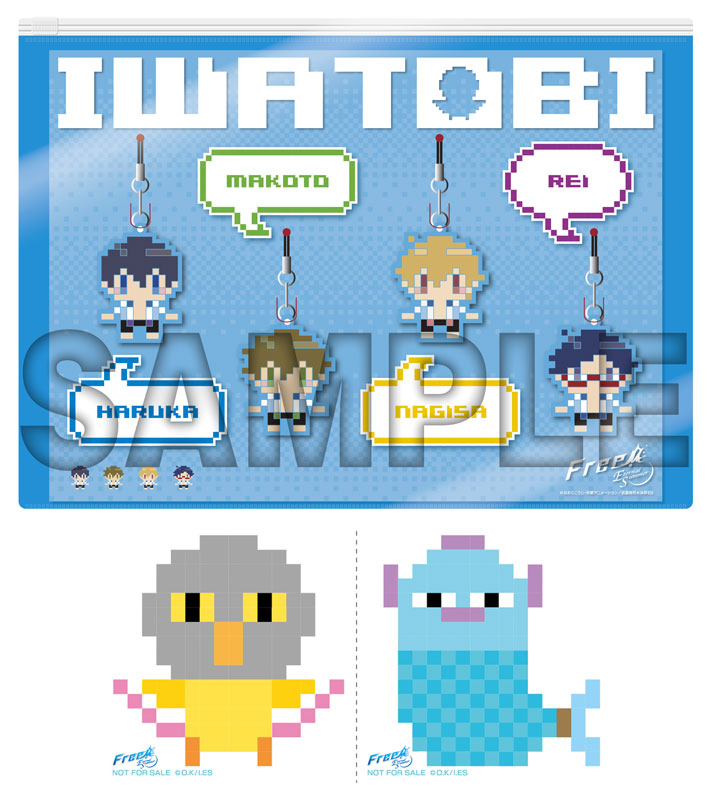 While the Free!: Eternal Summer SAMEZUKA set will include Rin Matsuoka, Sosuke Yamazaki, Aiichirou Nitori and Momotarou Mikoshiba.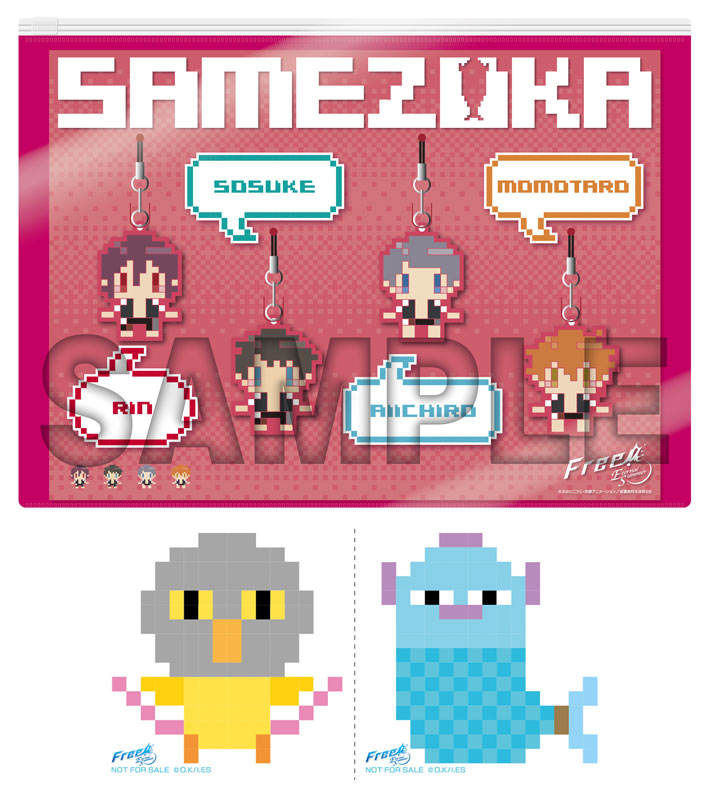 Source: canime