The official website for Death Billiards has launched today and has revealed a new visual and promotional video. Madhouse (No Game No Life, Hunter x Hunter 2011) will be responsible for the anime production and the series is slated to air from January 9, on NTV during the Winter 2014 / 2015 anime season.
In addition to this, the cast and staff was revealed earlier and is as follows:
Death Billiards' staff:
Director, Scriptwriter, Storyboard: Yuzuru Tachikawa
Character Designer, Animation Director: Shinichi Kurita (Fullmetal Alchemist: Brotherhood)
Recorder: Atsushi Satou (Non Non Biyori)
Art Director, Background Artist: Satoshi Hirayanagi (Hanasaku Iroha)
Key Animator: Yoshinori Kanemori (Monster)
Death Billiards' cast:
Tomoaki Maeno – plays as the Bartender
Asami Seto (Selector Spread WIXOSS' Urasoe Iona) – plays as Onna, the Bartender's assistant
Jun Hazumi (Seton Doubutsuki: Kuma no Ko Jacky's Keruyan) – plays as Roujin, the old man
Yuuichi Nakamura (BlazBlue: Alter Memory's Hazama) – plays as Otoko, the young man
The new visual was also posted on the website today: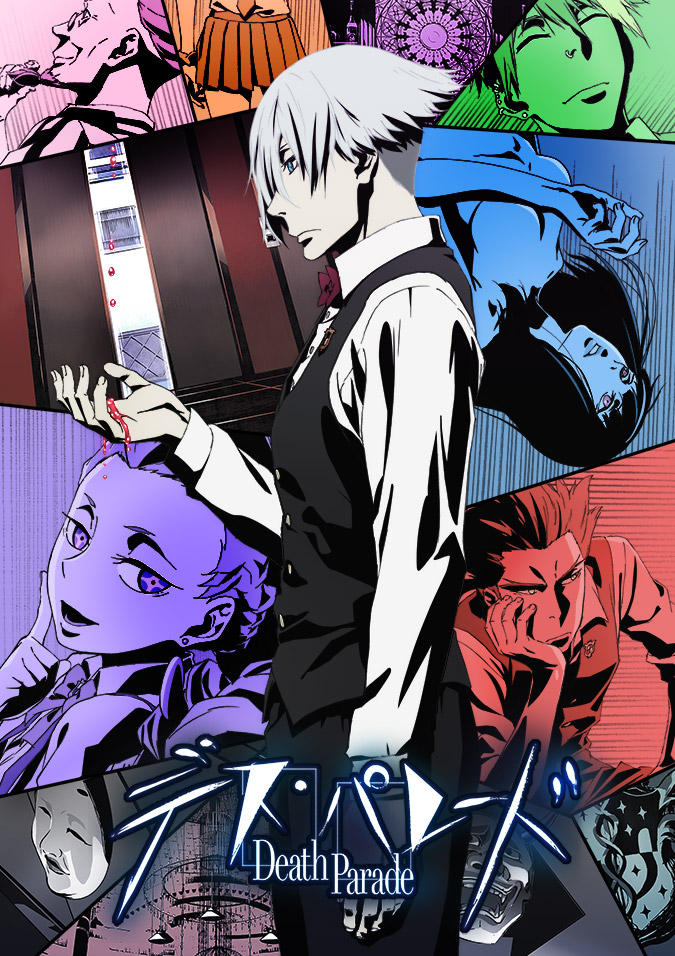 Back in November the first visual was also revealed: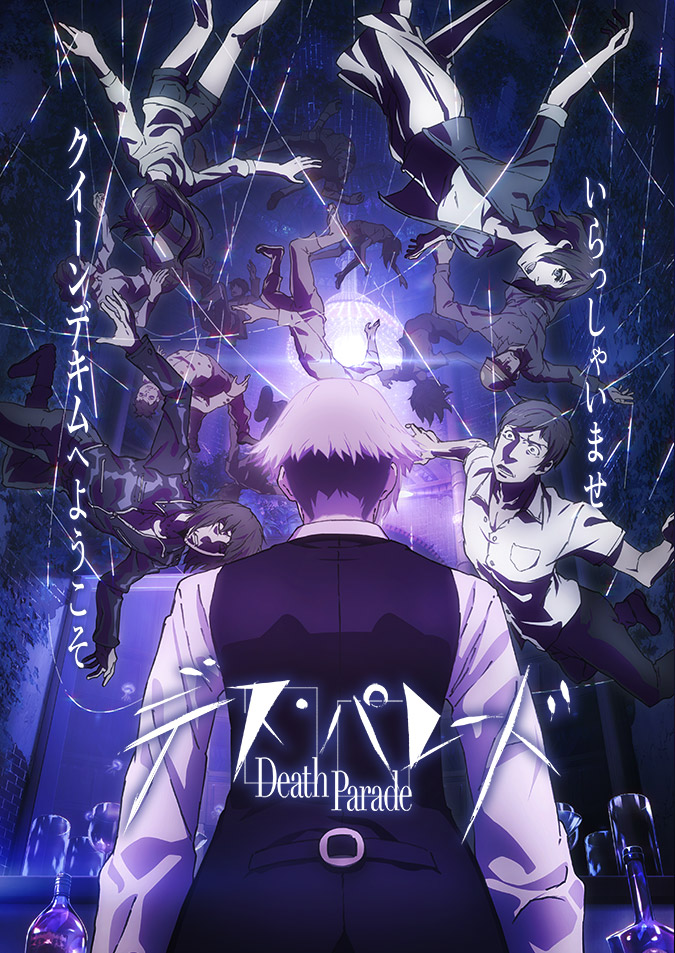 Death Billiards is one of the four short movies along with Ryo, Little Witch Academia and Arve Rezzle: Kikaijikake no Yoseitachi for Anime Mirai 2013. The short was created, directed and written by Yuzuru Tachikawa. A television anime series titled Death Parade will begin airing in January, 2015.
Source: Death Parade official website, Ikari Gendo