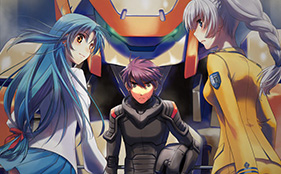 Earlier last year, an anime adaptation of Shoji Gatoh and Shiki Douji's Full Metal Panic! light novel was revealed, and the official website of the project has just opened and revealed a tiny bit of new information.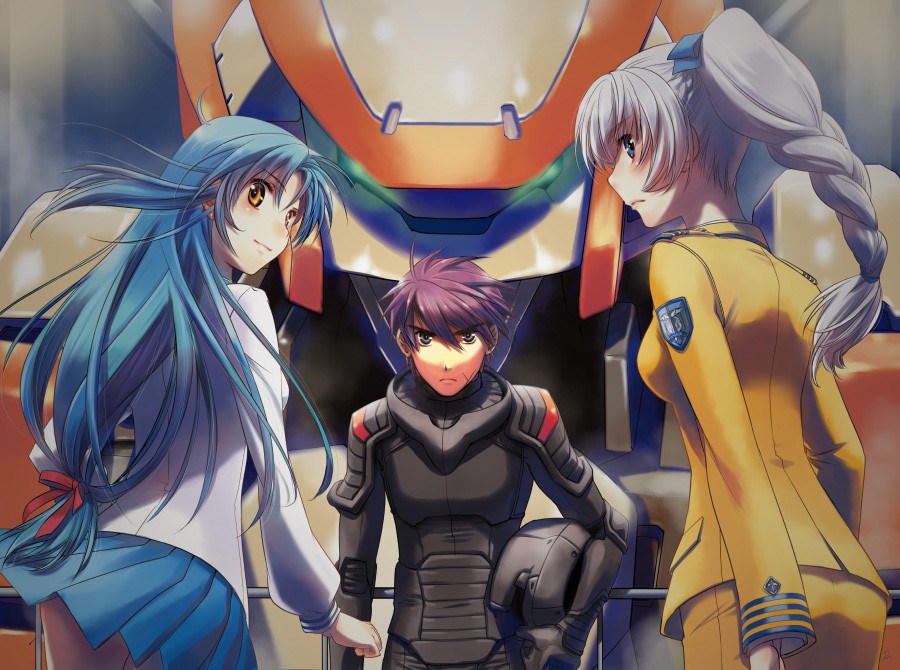 The anime's website has just opened with a character page. So far, only the three main characters (pictured above) were featured on the page. The page will update over time as various factions are seen transparent on the page: Jindai High School, Mithril, Amalgam and Unknown.
The new anime based on Full Metal Panic! was revealed at the Fantasia Bunko Big Thanksgiving 2015 event.
Anime visual:
Full Metal Panic! is a series of light novels written by Shoji Gatoh and illustrated by Shiki Douji. The series follows Sousuke Sagara, a member of the covert anti-terrorist private military organization known as Mithril, tasked with protecting Kaname Chidori, a hot-headed Japanese high school girl.
Individual chapters are published on Monthly Dragon Magazine, followed by a paperback compilation released by Fujimi Shobo's Fujimi Fantasia Bunko. The novels are split between stories focusing on Sousuke's mission as a soldier of Mithril and comedic side stories centered on his life at Jindai High School.
The series has been adapted into different media; including three animated television series: Full Metal Panic! by Gonzo in 2002, Full Metal Panic? Fumoffu and Full Metal Panic! The Second Raid by Kyoto Animation in 2003 and 2005 respectively. An OVA was also released in 2006; and five different manga series.
Full Metal Panic! synopsis from MAL:
Sousuke Sagara, a seventeen-year-old military specialist working for the secret organization MITHRIL, has been assigned to protect the latest "Whispered" candidate Kaname Chidori. To complete this task Sousuke will have to deal with enemies from his past as well as the occasional panty thief. Unfortunately for Sousuke, the toughest part of his mission isn't only protecting Miss Chidori but also getting used to living an average high school student's life, which is no easy task for someone raised on the battlefield.