With the upcoming anime of Tokyo ESP which is written and drawn by manga creator Hajime Segawa (Who also is the author for Ga-Rei) coming out this summer, during the Summer 2014 anime season. Pre-orders for Tokyo ESP Volume 1 Limited Edition are already up on Amazon Japan for ¥ 6,311 (~ $62.22). The first volume includes episodes 1 and 2, non-television OP & ED and the TV CM. It also comes with a exclusive visual book (12 pages), exclusive specification jacket, exclusive triple cover sleeve case (designed by Shintetsu Takiyama who is the Character Design and Chief Animation Director for Tokyo ESP), special soundtrack CD and a original Comic "Tokyo ESP × Ga-rei -SHADOW WALKER-" (about ~212 pages).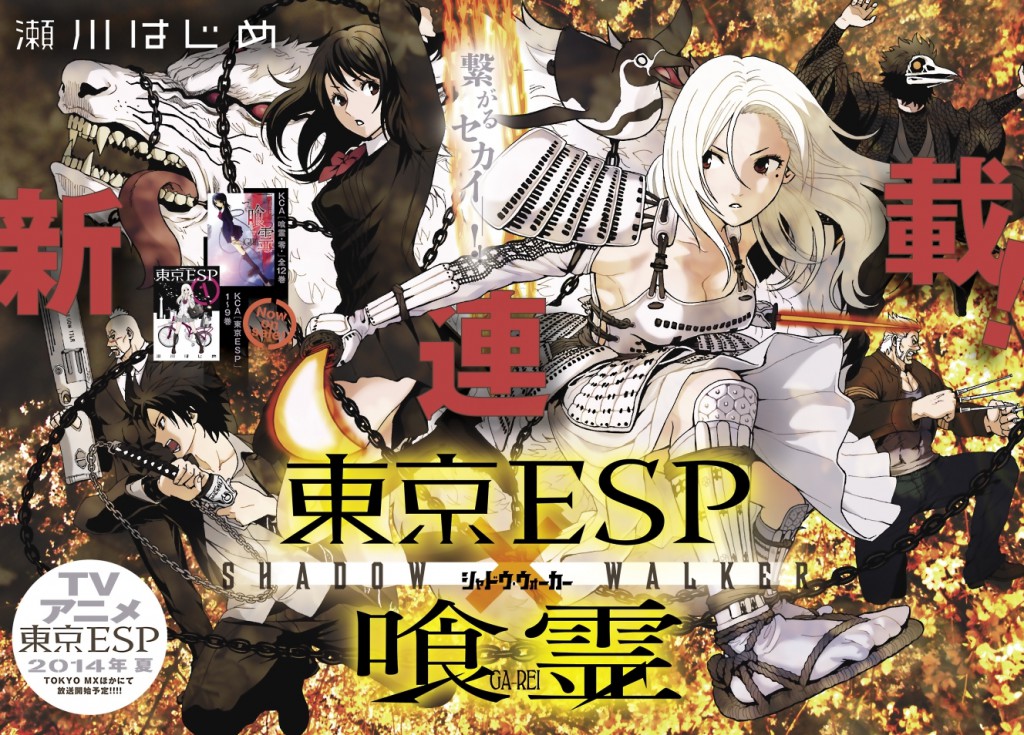 Information about Staff & Character Designs can be found here.
Tokyo ESP's First Commercial:
Visuals:
The Tokyo ESP anime series will be airing from the 12th of July this year, during the Summer 2014 anime season.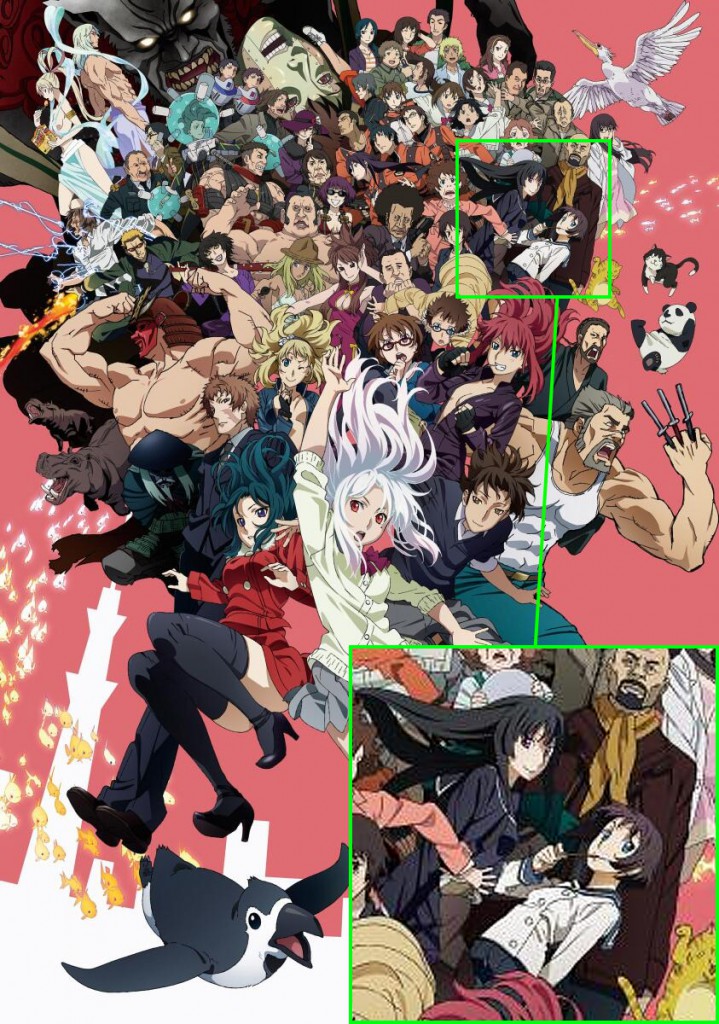 Synopsis from Haruhichan:
The science fantasy story Tokyo ESP begins with Rinka, an extremely poor high school girl who lives with just her father in modern Tokyo. One day, she is going home from school when she chases a "flying penguin" to the top of New Tokyo Tower—only to have "fish swimming in the air" suddenly appear before her. One of the fish goes through Rinka and gives her extraordinary powers beyond those of normal humans, particularly the ability to slip through solid objects.
Source: otakomu