The official Twitter account for the Gatchaman Crowds TV anime unveiled more cast members and character designs on Saturday. The new characters are:
Junichi Suwabe (Archer from Fate/Stay night) as Millio Toriyama, a popular host of the day show "Millione Shop." Millio is showy and speaks frankly.
Saitou Shirou (Bao from Black Lagoon) as Yu Misudachi, Tsubasa's 99-year-old great-grandfather and a legendary veteran pyrotechnician. Everyone calls him "Yuru-jii." He's a bit stubborn and also lively for his age.
Goro Yamada as Kozo Misudachi, Tsubasa's father. He kindly supports his daughter in her dream to be a pyrotechnician, and in her decision to go to Tokyo as a Gatchaman. Tsubasa's mother is also pictured but her voice actor and name have not yet been announced.
Gatchaman Crowds Insight: Inbound was recently streamed on Hulu, the episode is 15 minutes long. In addition to this, the website posted the main characters' G-Suit designs, including a G-Suit design for Berg Katze.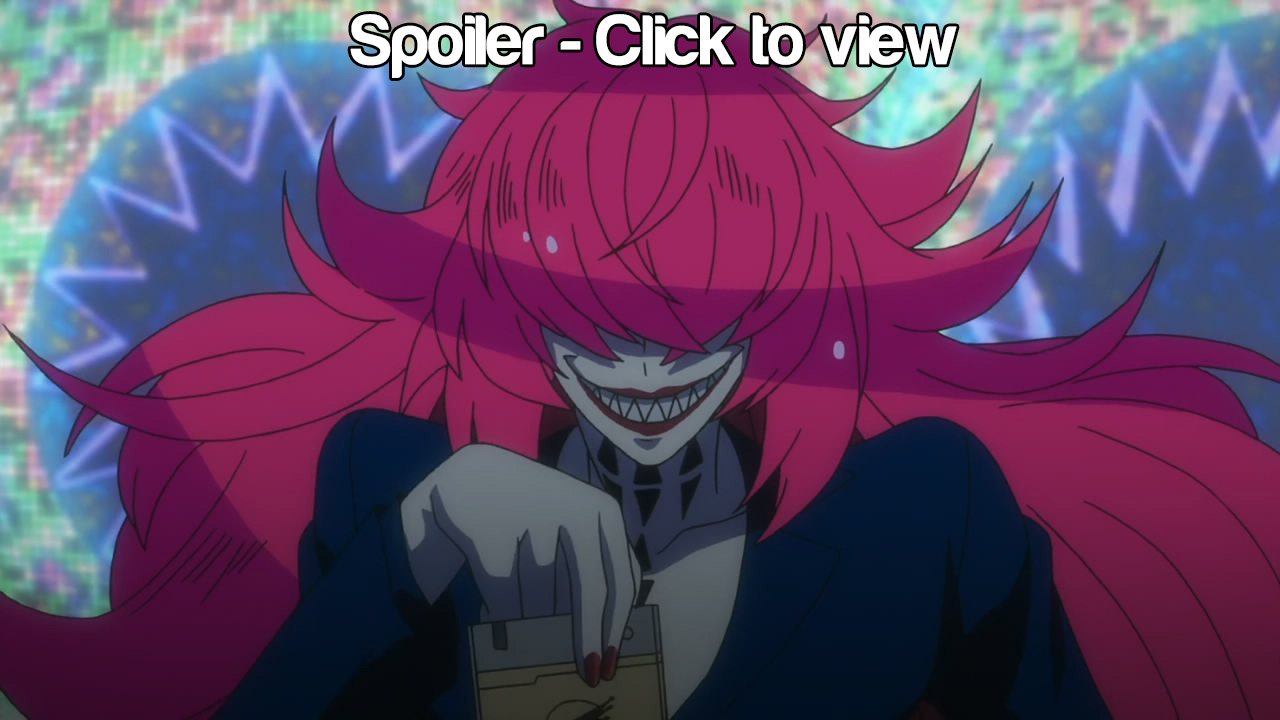 The new cast members are:
Kaori Ishihara (Azusa Azuki from Hentai Ouji to Warawanai Neko.) as Tsubasa Misudachi, a 16-year-old second year high school student from Nagaoka in Niigata Prefecture. She is also a new Gatchaman, and as a Gatchaman she is Hajime's new partner. She has an impulsive personality. When she's angry she slips into her home city's dialect.
Yuichiro Umehara (En Yufuin from Binan Koukou Chikyuu Bouei-bu LOVE!) as Rizumu Suzuki, a 19-year-old medical student at a famous university. A realist, he regards Crowds and Rui as dangerous, and starts a mysterious organization.
Kana Hanazawa (Kanade Tachibana from Angel Beats!) as Gelsadra, an alien who makes an emergency landing in a space ship in front of Tsubasa's house, and so becomes attached to Tsubasa. Gelsadora is a pacifist, and so is under the protection of the Gatchaman. A character named originally appeared in the 1978 anime, Gatchaman II.
Last May a new visual for the series was revealed: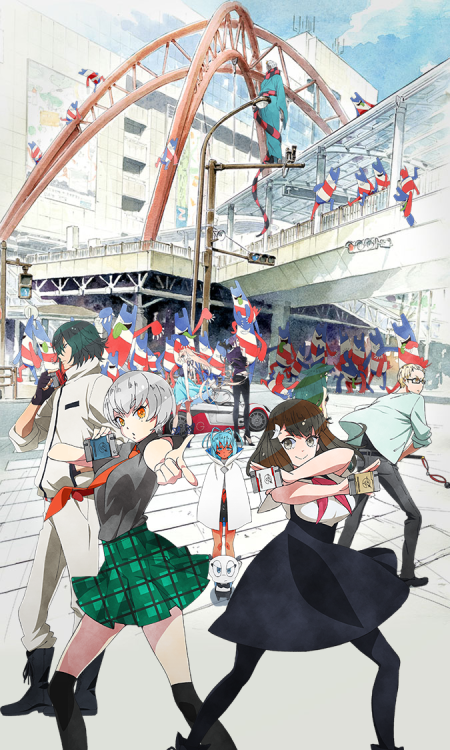 The site also reveals that the second season will feature the blue NOTE device from the original Gatchaman anime: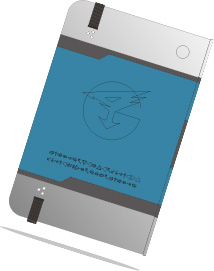 Japanese rock band WHITE ASH will return from the first season to perform the new series' opening theme song "insight." The rock band Angry Rock Rebirth will perform the ending theme song "60 Oku no Tsubasa" (6 Billion Wings).
The main staff will consist of:
The first Gatchaman Crowds anime season aired from July 2013 in the Fall/Autumn 2013 anime season for a total of 12 episodes and starred:
Maaya Uchida (Rikka Takanashi from Chuunibyou demo Koi ga Shitai!) as Hajime Ichinose
Daisuke Namikawa (Rokuro Okajima in Black Lagoon) voiced Joe Hibiki
Ryota Osaka (Nagate Tanikaze from Knights of Sidonia) voiced the role of Sugane Tachibana
Aya Hirano (Lucy Heartfilia in Fairy Tail) voices Paiman
Mamoru Miyano (Rintarou Okabe in Steins;Gate) was voicing Berg-Katze
Kotori Koiwai (Renge Miyauchi from Non Non Biyori) played Utsu-tsu
Daisuke Hosomi (Souichirou Mikuni in C: The Money of Soul and Possibility Control) voicing as O.D
Ayumu Murase (Shun Aonuma from Shinsekai yori) as Rui Ninomiya
Gatchaman Crowds is one of the five anime adaptations based on the original 1972 anime series Science Ninja Team Gatchaman. The 12-episode anime aired on July 2013. It was directed by Kenji Nakamura (Mononoke, Tsuritama), licensed by Sentai Filmworks and streamed on Crunchyroll. Only few of the characters from the previous season were announced to play their roles in the sequel. (More information will be provided soon.)
Gatchaman Crowds Visual: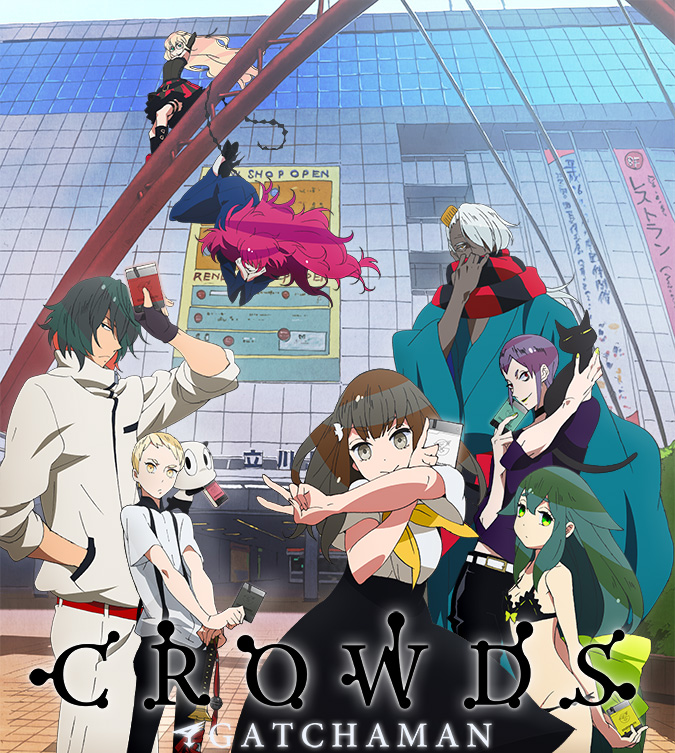 Synopsis of Gatchaman Crowds from Haruhichan:
The story is set in Japan in the early summer of 2015. 180,000 people live in Tachikawa City, the "second metropolis" of the Tokyo area. Among them are "Gatchaman"—warriors who fight in special reinforced suits powered by "NOTE," the manifestation of special spiritual powers in living beings. A council has scouted a group of individuals with latent powers to protect Earth from alien criminals. In recent years, the council has assigned Gatchaman warriors to deal with the mysterious entity known as "MESS."
The second season of the Gatchaman Crowds anime, Gatchaman Crowds Insight, will be airing from July 3.
You can visit the Gatchaman Crowds Insight website here: http://www.ntv.co.jp/GC_insight/
And follow their Twitter: @GATCHAMANCrowds
Source: ANN