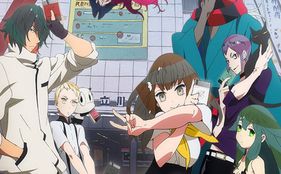 A year ago, the second season of the anime was announced. And just recently, according to Gatchaman Crowds' anime studio, Tatsunoko Production's (SKET Dance, Psycho-Pass 2), recruitment page, it was revealed that the second season of the series named as Gatchaman Crowds 2nd Season will premiere next year.
Gatchaman Crowds is one of the five anime adaptations based on the original 1972 anime series Science Ninja Team Gatchaman. The 12-episode anime aired on July 2013. It was directed by Kenji Nakamura (Mononoke, Tsuritama), licensed by Sentai Filmworks and streamed on Crunchyroll. Only few of the characters from the previous season were announced to play their roles in the sequel. (More information will be provided soon.)
Maaya Uchida (Chuunibyou demo Koi ga Shitai!'s Rikka Takanashi, Girlfriend (Kari)'s Nao Miyoshi) as Hajime Ichinose
Ryota Ohsaka (Hamatora the Animation's Nice, Denki-gai no Honya-san's Umio) as Sugane Tachibana
Daisuke Namikawa (Haikyuu's Tooru Oikawa, Hunter x Hunter's Hisoka) as Joe Hibiki
Ayumu Murase (M3: Sono Kuroki Hagane's Heito Isaku, Ookami Shoujo to Kuro Ouji's Yuu Kusakabe) as Rui Ninomiya
Gatchaman Crowds Visual: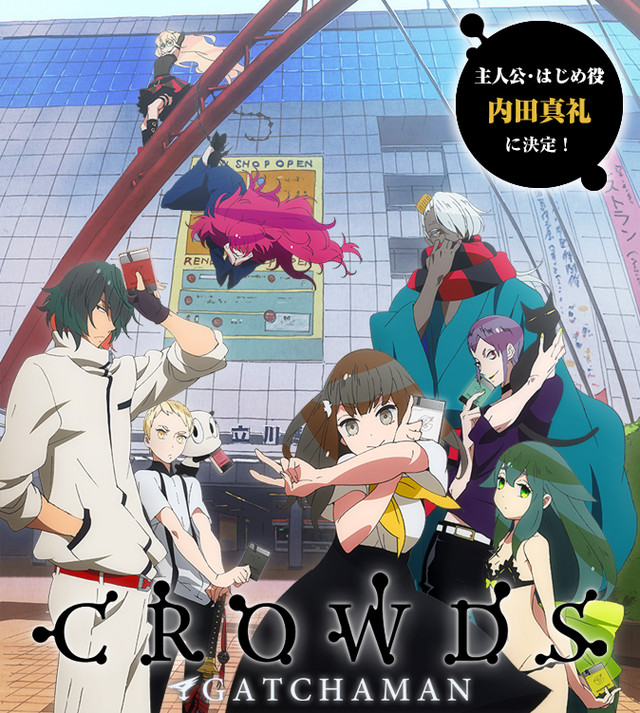 Synopsis of Gatchaman Crowds from Haruhichan:
The story is set in Japan in the early summer of 2015. 180,000 people live in Tachikawa City, the "second metropolis" of the Tokyo area. Among them are "Gatchaman"—warriors who fight in special reinforced suits powered by "NOTE," the manifestation of special spiritual powers in living beings. A council has scouted a group of individuals with latent powers to protect Earth from alien criminals. In recent years, the council has assigned Gatchaman warriors to deal with the mysterious entity known as "MESS."
Source – Tatsunoko's Recruitment Page
sevenpocky | Anime and Manga Enthusiast. Slice-of-life and Sports genre fanatic. Shoujo manga lover.
Oh, and I'm short and I love writing manga news.