The latest installment in the highly-acclaimed Ghost in the Shell series, Ghost in the Shell: SAC_2045 Season 2, will be released worldwide on Netflix on May 23, 2022. The second volume of the original soundtrack, which contains the BGM for season 2 and three insert songs including "Don't Break Me Down," will be released on June 22.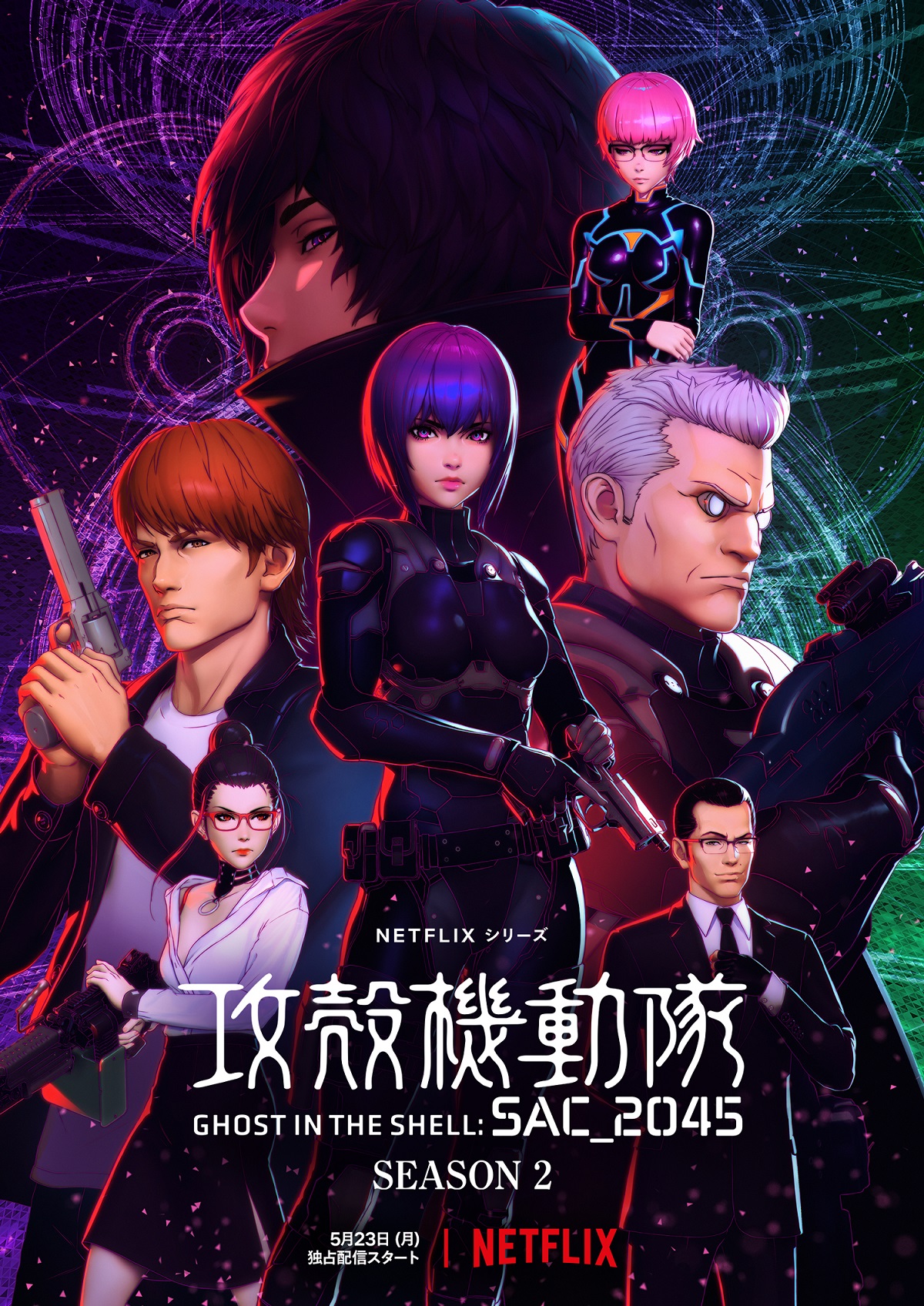 As with season 1, the music was composed by Nobuko Toda and Kazuma Jinnouchi, a composer duo based in Tokyo and Los Angeles who have created scores for numerous films, video games, and anime using a combination of elements from orchestral, acoustic, and electronic genres.
The insert song "Don't Break Me Down" is sung by Scott Matthew, a vocalist who previously performed music produced by Yoko Kanno for Ghost in the Shell: Stand Alone Complex. The other insert songs are "Find Me" by Caroline Lufkin, an electronica artist from Okinawa, and "2+2=n" by Emi Evans, who has sung for numerous games, TV commercials, dramas, and movies.
The album will be available on streaming services and major download sites such as the iTunes Store, RecoChoku, and mora from June 22. Streaming services: Apple Music, LINE MUSIC, Spotify, YouTube Music, Amazon Music Unlimited, AWA, KKBOX, Rakuten Music, and TOWER RECORDS MUSIC.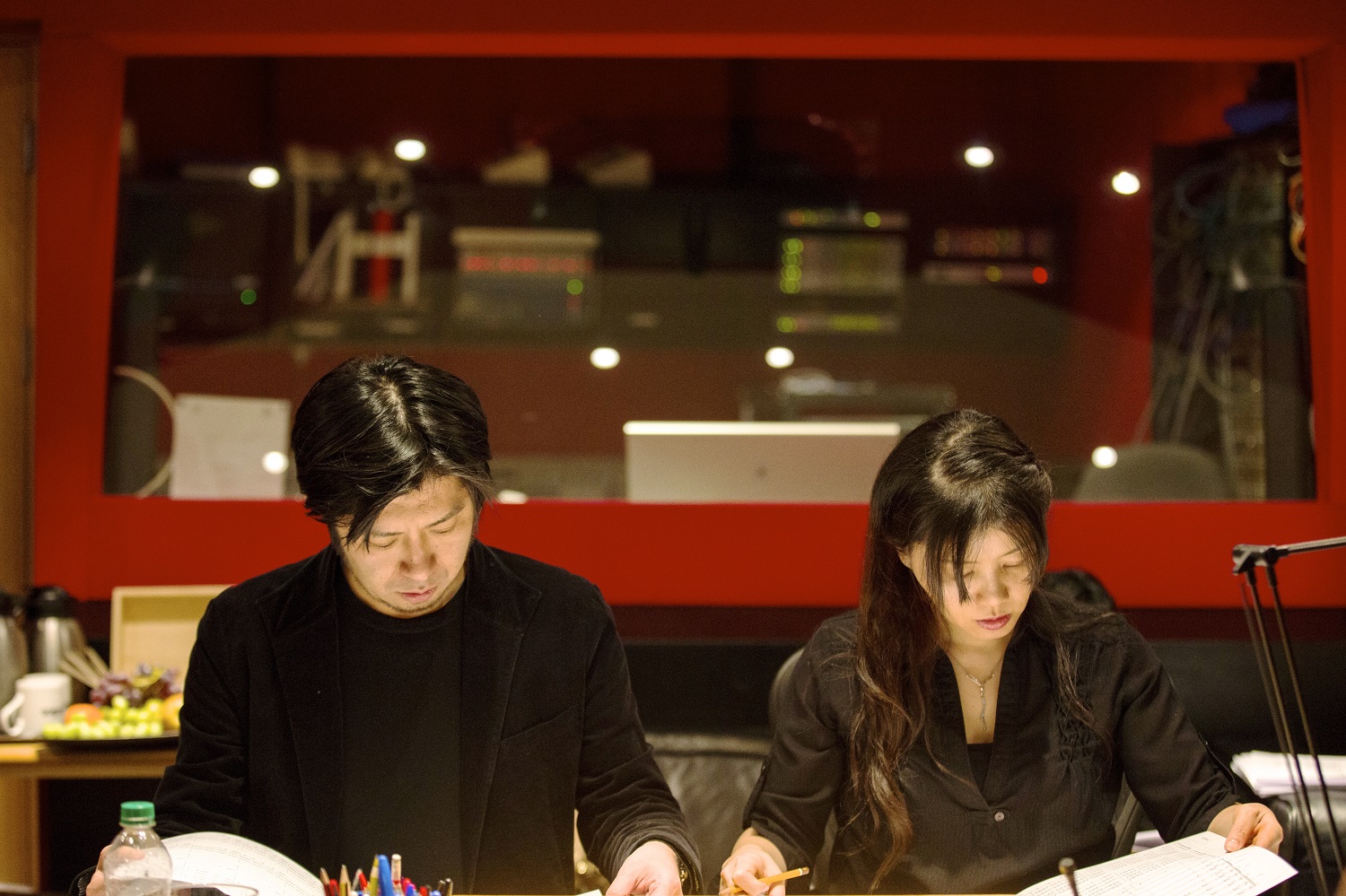 Based in Tokyo and Los Angeles, Nobuko Toda and Kazuma Jinnouchi are an award-winning music composition and production team, who specialize in creating scores for film, television and video games. The duo's music combines elements of orchestral, acoustic and electronic genres with musical sound design to create evocative and diverse soundscapes, thus creating distinctive and emotional scores that enhance the storytelling.
Toda and Jinnouchi have written music for numerous internationally-recognized projects – including Remothered: Tormented Fathers, Halo 5: Guardians, Uzumasa Limelight, Halo 4, A Realm Reborn – Final Fantasy XIV, Metal Gear Solid Peace Walker, Metal Gear Solid 4: Guns of the Patriots, Metal Gear Solid 3. The soundtrack album for Halo 5: Guardians was highly recognized worldwide and ranked #2 on Billboard's soundtrack chart during the first week of its release.
In the recent years, Toda and Jinnouchi have begun working closely with award-winning directors Kenji Kamiyama and Shinji Aramaki, and wrote scores for Netflix ULTRAMAN, as well as the latest installment in the highly-acclaimed Ghost in the Shell series, Ghost in the Shell: SAC_2045, which is coming to Netflix in April 2020.
Both studied music at Berklee College of Music, graduating in 2002 after majoring in Film Scoring and Contemporary Writing and Production. After years of collaboration with a variety of creative talents and unique experiences as in-house composers at Microsoft and Konami, the duo continues to be in high demand for their understanding of music production for both linear and interactive media. Over the last two decades, the duo has received numerous awards and honors including the BAFTA Games Award, NAVGTR Awards, Global Music Award, and MPSE Golden Reel Award.
Source: Press Release