Universal has posted their Comiket 88 preview of the second anime adaptation of Koi's 4koma manga series Gochuumon wa Usagi Desu ka? (Is the order a rabbit?), titled Gochuumon wa Usagi Desu ka??. It has also been revealed that the series will be returning to TOKYO MX on October 10th.
In addition to this, Chino Kafuu and Kokoa Hoto are currently preparing for the sequel anime in a new poster visual in the October 2015 issue of Megami. You can purchase this issue of Megami magazine here and you can view the other posters that come in this issue here.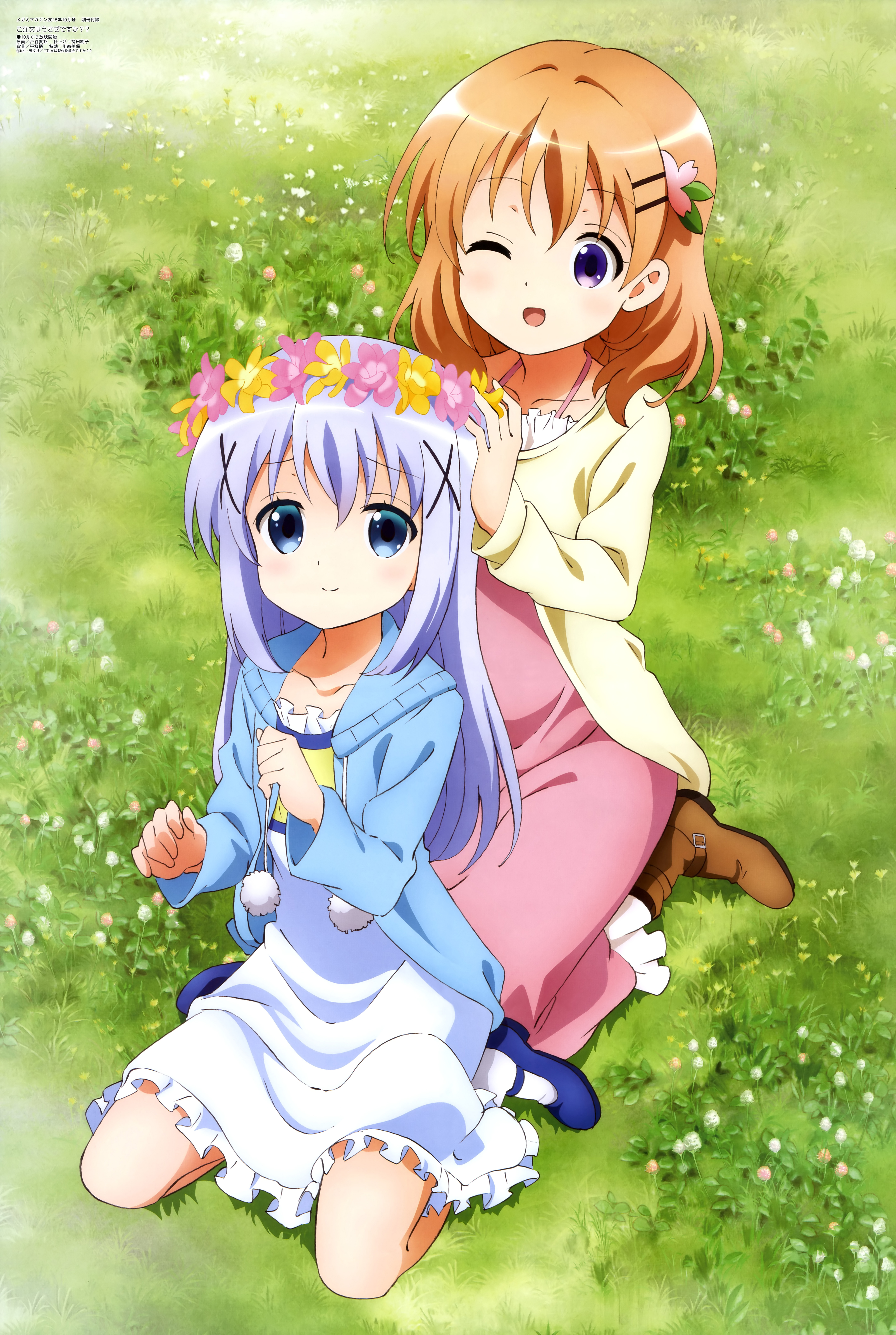 In related news, it was revealed in the September 2015 issue of Houbunsha's 4-panel Manga Time Kirara MAX magazine released on Saturday that the second season of Koi's Gochuumon wa Usagi desu ka? anime will be produced by White Fox (Steins;Gate, Hataraku Maou-sama!), who already animated the first season, and Kinema Citrus (Barakamon, Yuyushiki). The sequel anime titled as Gochuumon wa Usagi Desu ka?? will premiere on October 10, 2015, as part of the Fall 2015 anime line-up.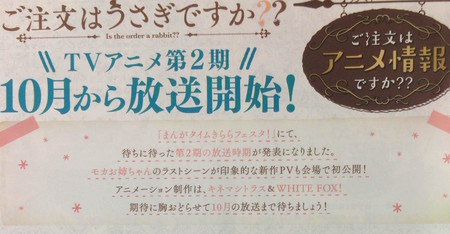 Main Anime Cast:
Second Season Visual: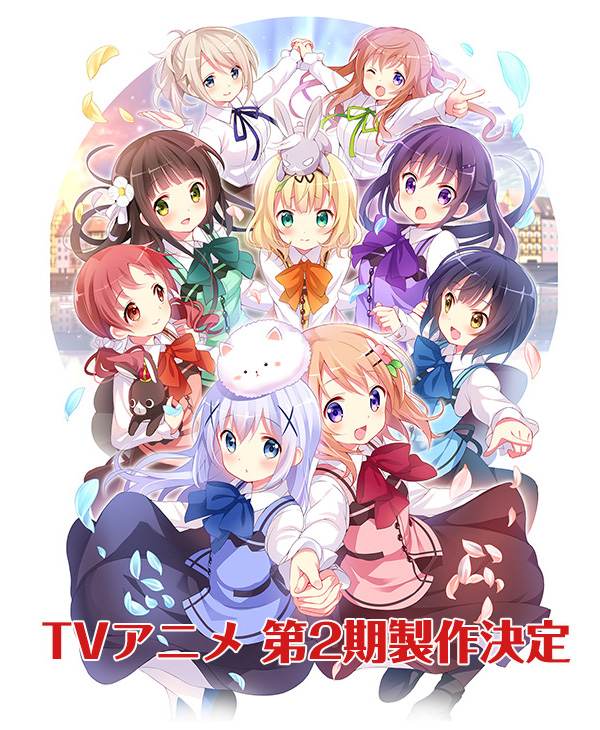 The manga was published under the said magazine since January 19, 2011. There are currently three compiled manga volumes and the fourth volume will be released on September 26, 2015.
Synopsis of GochiUsa's first season from Haruhichan:
Cocoa arrives at the cafe Rabbit House one day, excited for rabbits. She actually all but lives in that cafe. She meets lots of different girls there, including a tiny and cool girl named Chino, a tough and soldier-esque girl named Rize, a spacey and quintessentially Japanese girl named Chiyo, and the ordinary but dignified Sharo.