A new visual for Fujino Omori's Danmachi has been revealed in the July issue of popular Japanese magazine NyanType. Yet again, Goddess Hestia is featured in this visual taking a nice soak in the bath. This issue of NyanType can be purchased here.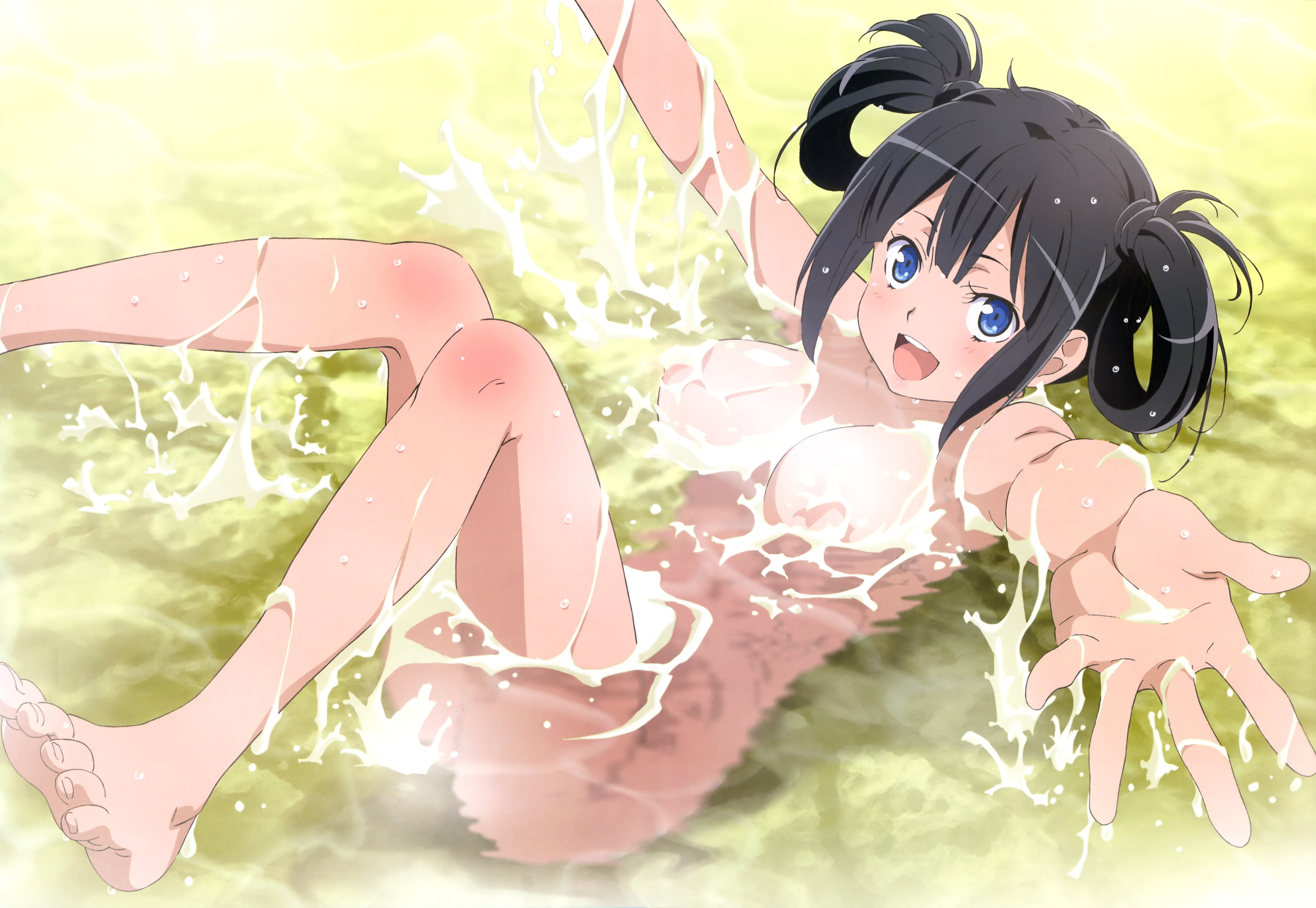 Goddess Hestia was also featured in Megami in a rather suggestive pose. This issue of Megami can be purchased here.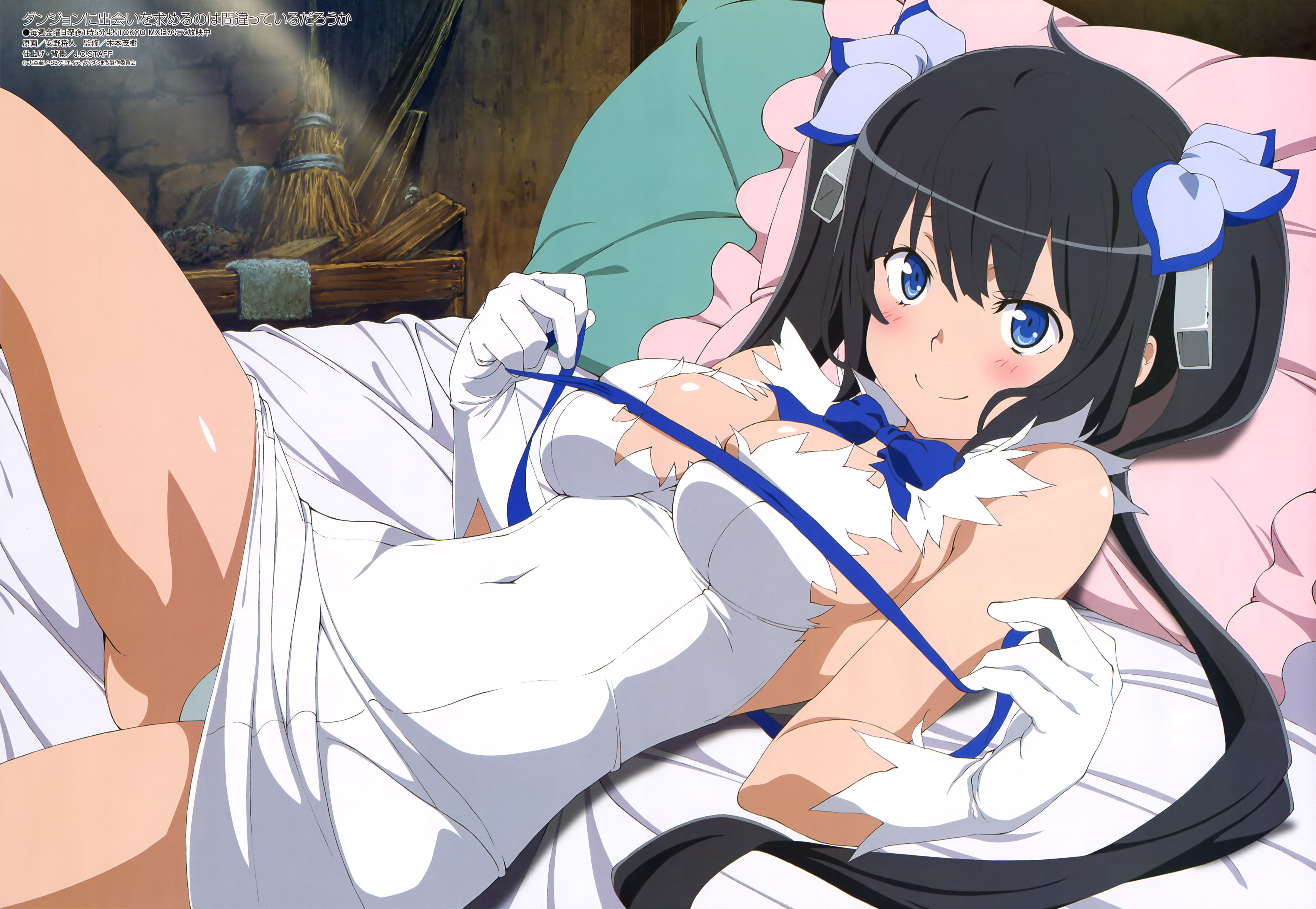 In the July issue of Dengeki G's magazine Goddess Hestia can be seen splashing about in shallow water in a two page spread:
While in the June issue of Animedia Goddess Hestia and the strongest adventurer in history, Ais Wallenstein, were also featured in a two page spread:
Hestia posters have been featured in a lot of magazines since Danmachi's debut, the first visual below is from June's Megami issue and features Hestia leaning over a bar while drinking a glass of red wine. While the second visual from June's NyanType issue displays her getting undressed.
Anime visual:
Dungeon ni Deai wo Motomeru no wa Machigatteiru no Darou ka?, also known as DanMachi for short, is a Japanese light novel series, written by Fujino Omori and illustrated by Suzuhito Yasuda. SB Creative has published six volumes since January 2013 under their GA Bunko imprint. It has received a spin-off light novel series and three manga adaptations. An anime television series adaptation by J.C.Staff is scheduled to air from April 2015.
Dungeon ni Deai wo Motomeru no wa Machigatteiru no Darou ka? synopsis from Haruhichan:
Commonly known as the "Dungeon," the city of Orario possesses a huge labyrinth in the underground. Its strange name attracts excitement, illusions of honor, and hopes of romance with a pretty girl. In this city of dreams and desires, new adventurer Bell Cranel has his fateful encounter with the tiny Goddess Hestia.

Thus begins the story of a boy striving to become the best adventurer and a lonely goddess searching for followers both hoping to reach their goals and perhaps have some romance in the side.