The september issue of Megami magazine has unveiled a new visual and set of character designs for 8-Bit's anime adaptation of Front Wing's visual novel Grisaia no Kajitsu, which will be airing this October.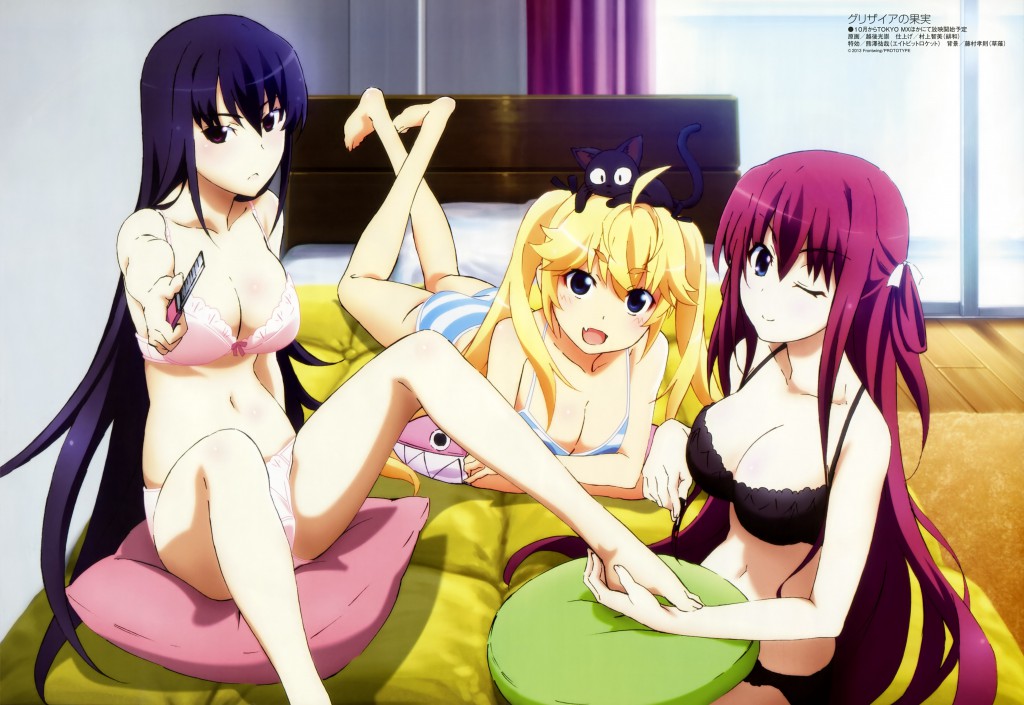 A brand new visual has released that features Yumiko Sakaki, Michiru Matsushima and Amane Suou in their lingerie attire. And the first new character designs have released for the anime that features Amane Suou, Yumiko Sakaki, Sachi Komine, Makina Irisu and Michiru Matsushima.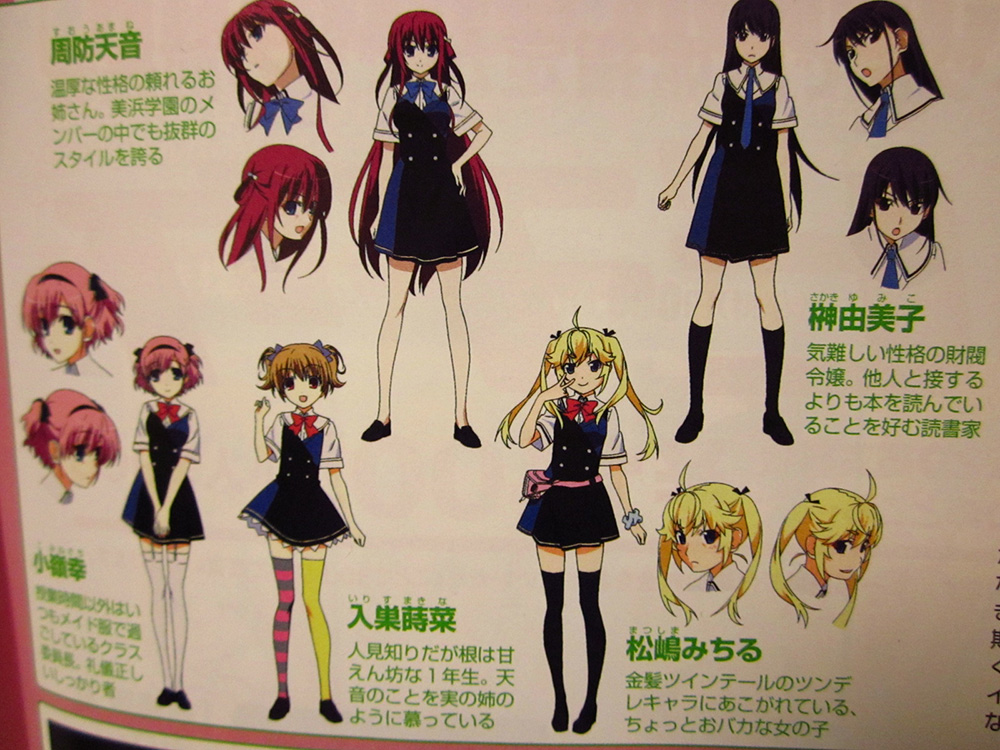 The anime's production crew was earlier announced and are as follows:
Director: Tanaka Motoki (Kiniro Mosaic)
Character Designer: Watanabe Akio (Bakemonogatari, Kami nomi zo Shiru Sekai/The World God Only Knows)
Series Composition: Kurata Hideyuki (Tokyo Ravens, Oreimo)
Animation Studio: 8-Bit (IS: Infinite Stratos, Tokyo Ravens)
Grisaia no Kajitsu: Le Fruit De La Grisaia is a visual novel by Front Wing that originally released on February 15 2011 for Windows. The novel features character designs from Akio Watanabe and Fumio (Tomoyo After ~It's a Wonderful Life~), scenarios written by Nachi Kio, Ryuta Fujisaki, Yoshigazu Kuwashima, and Kazuya, with Elements Garden (Mouretsu Pirates) composing the music. The visual novel won the 2011 Moe Game Awards grand prize, as well as various other awards for its scenario and music. Two sequels followed the release of the first, in 2012 and in 2013. The first novel was ported to the PlayStation Portable and PlayStation Vita last year. Additionally, a manga adaptation began serialization last February.
Here is a synopsis of Grisaia no Kajitsu from Haruhichan:
Mihama Academy—on the surface, a closed learning environment established to nurture students who find themselves at odds with the world around them; in actuality, an orchard-cum-prison built to preserve fruit that has fallen too far from its tree. Whatever the circumstances behind its establishment, Mihama Academy is at present home to five female students, all with their own reasons for "enrollment." For better or worse, each girl has established a routine obliging of her current situation; life moves at an idle, yet accommodating pace within the walls of Mihama.

Yet with the arrival of the institute's first male student, the nearly preposterously opaque Kazami Yuuji, the students at Mihama begin to fall out of step with their predetermined rhythms. Will Yuuji prove to be the element the girls around him needed to take hold of their lives once more, or will the weight of their pasts prove too steep a wall to overcome?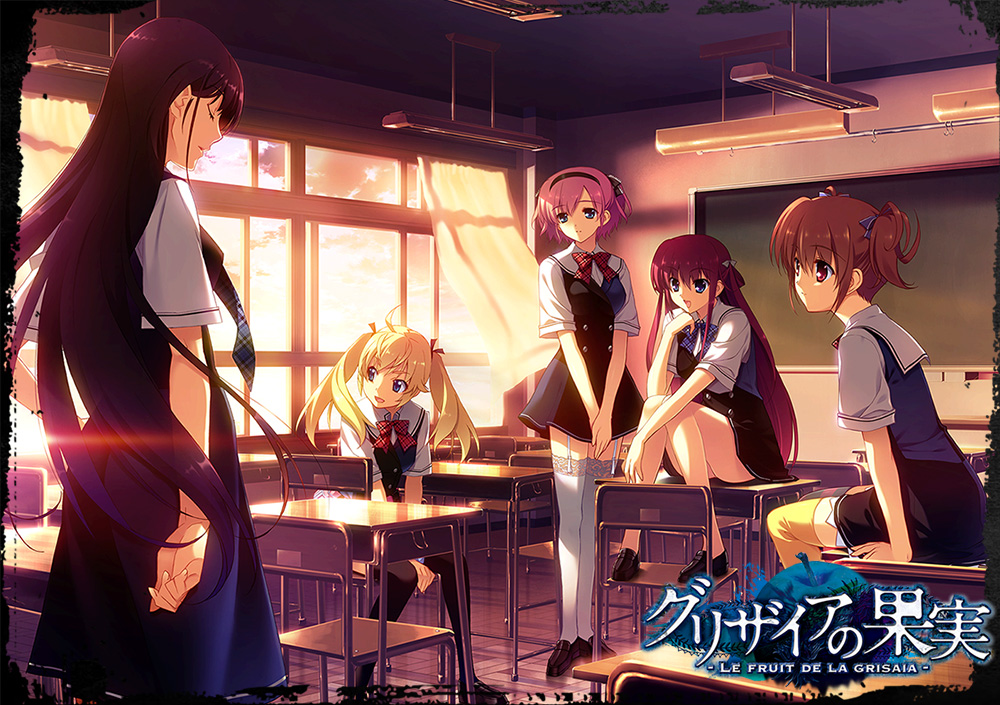 The Grisaia No Kajitsu anime will debut this October on Tokyo MX, during the 2014 Fall/Autumn anime season. More information about the series will release in the upcoming months.
You can find the anime's official website here: http://www.grisaia-anime.com/