The official site for the upcoming TV anime adaptation of Midori Endo's four-panel comedy manga Gugure! Kokkuri-san has released the second promotional video. The anime will premiere this October in Japan and will air during the fall 2014 anime season.
 Gugure! Kokkuri-san PV 2:
Gugure! Kokkuri-san PV 1:
Visual: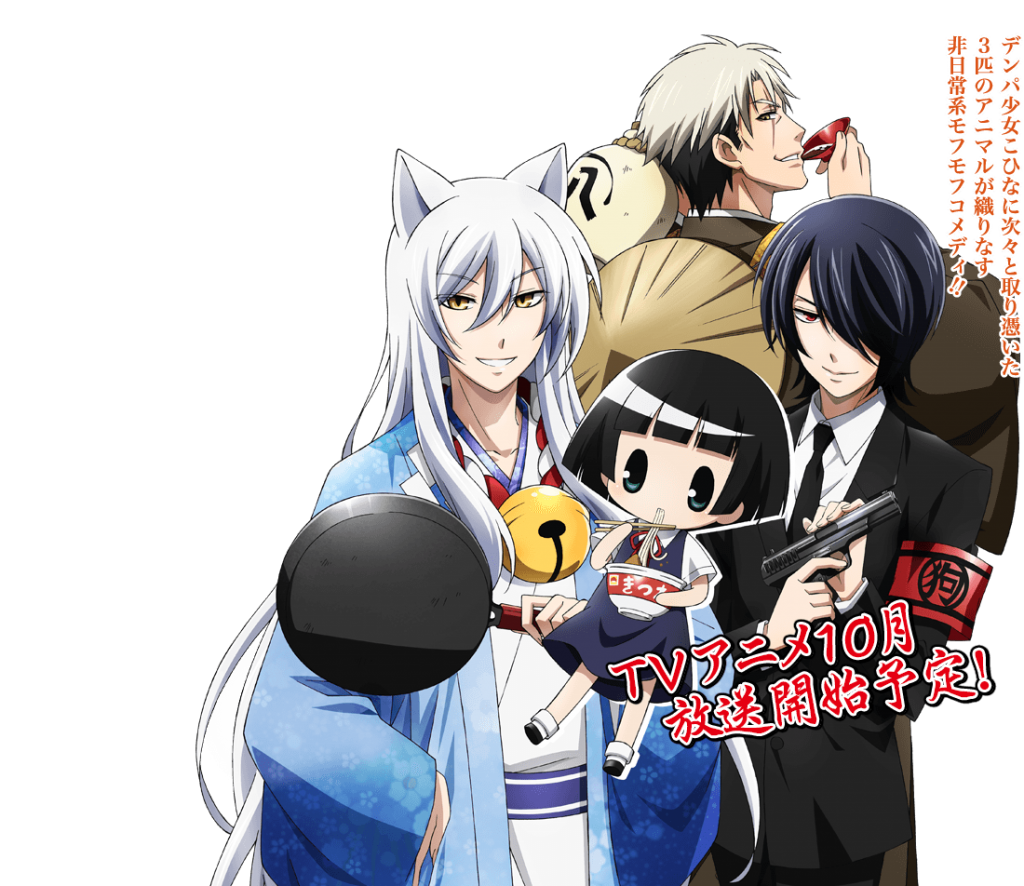 The manga has been serialized in Square Enix's Monthly GanGan Joker since its August 2011 issue and currently six tankobon volumes are available in Japan. The protagonist is an elementary student girl Kohina Ichimatsu who lives alone. One day she summons a fox spirit named Kokkuri-san by a seance game with the same name. He was first intended to possess her, but instead, he decides to manage the household like her mother. The story revolves around a little strange daily life of them with two more other animal spirits, Inugami (dog) and Shigaraki (raccoon dog).
Gugure! Kokkuri-san synopsis from Haruhichan:
The story revolves around a little girl named Kohina. Kohina ends up summoning a Kokkuri-san, a low-ranking ghost in Japanese folklore. The Kokkuri-san she calls turns out to be a white-haired handsome, young man. At first he had intended to merely haunt her, but soon he becomes worried about her terrible eating habit of cup ramen for every meal. He later decides to haunt her in order to protect her.