This week the North American Playstation Network will be hosting what they have dubbed their "Anime Sale". Several games and even movies and shows will be sold digitally at a discounted price of up to 50% off – even up to 75% for PS+ users! Naturally, the sale is best availed by PS3 users but PSP and PSVita users will be able to share in the fun as a host of games will be available for them too!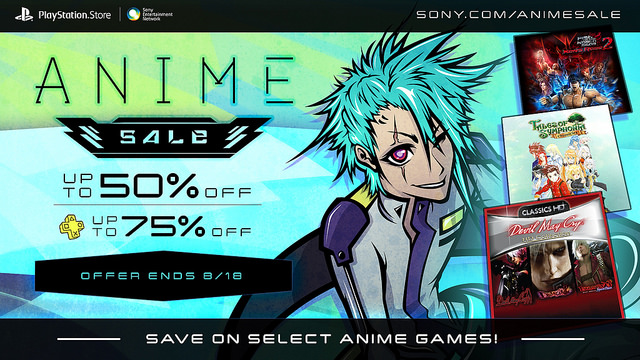 Some of the more notable games available include Tales of Symphonia Chronicles – which has gone down to only $14.99 – only $7.50 if you have PS+! Dragonball Z: Battle of Z has dropped to $19.99 and $14.99 for the PS3 and PSVita respectively (once again the price being reduced to half of that with PS+) The One Piece Pirate Warrior games are reduced to $14.99 and $9.99 for it's sequel and original respectively (also halved with PS+ – you get the picture, right? PS+ is pretty awesome) and another notable games would include some BlazBlue titles, the Devil May Cry HD Collection, Fist of the North Star: Ken's Rage 2, and even the PS2 classic Persona 3: FES.
If that wasn't enough, several anime films and series' are also for sale! This includes Bleach films, Inuyasha films, the entire series of K Project, the entire Accel World series, Naruto films, Tiger & Bunny: The Beginning, and many more – almost all of which have been halved or less in terms of price. The full list with all games, movies and shows on sale can be seen here!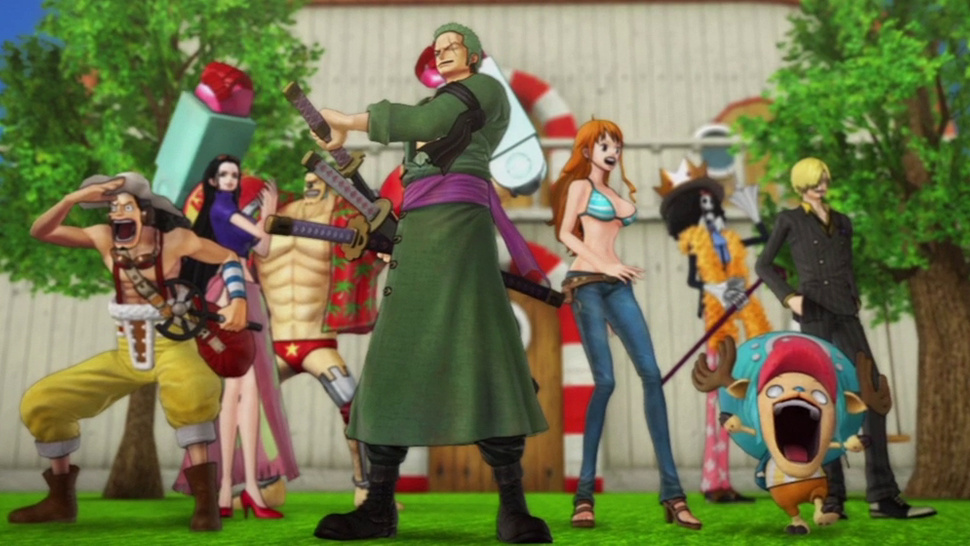 All in all, it's a great sale with several very desirable games available. If there was anything you were thinking of getting but on the edge because of the price, now is the time. Just make sure you have enough memory in your system first! The sale runs through Monday, August 18th, so make sure to pick something up before then.
Thoughts on this sale? Wish there were some better things included? Did you end up purchasing anything? Let us know in the comments section!