The fourth manga volume of Sano Nami's Haven't You Heard? I'm Sakamoto (Sakamoto desu ga?) has revealed that the series will be getting a TV anime adaptation slated for April during the spring 2016 season. The anime will air on TBS and BS-TBS.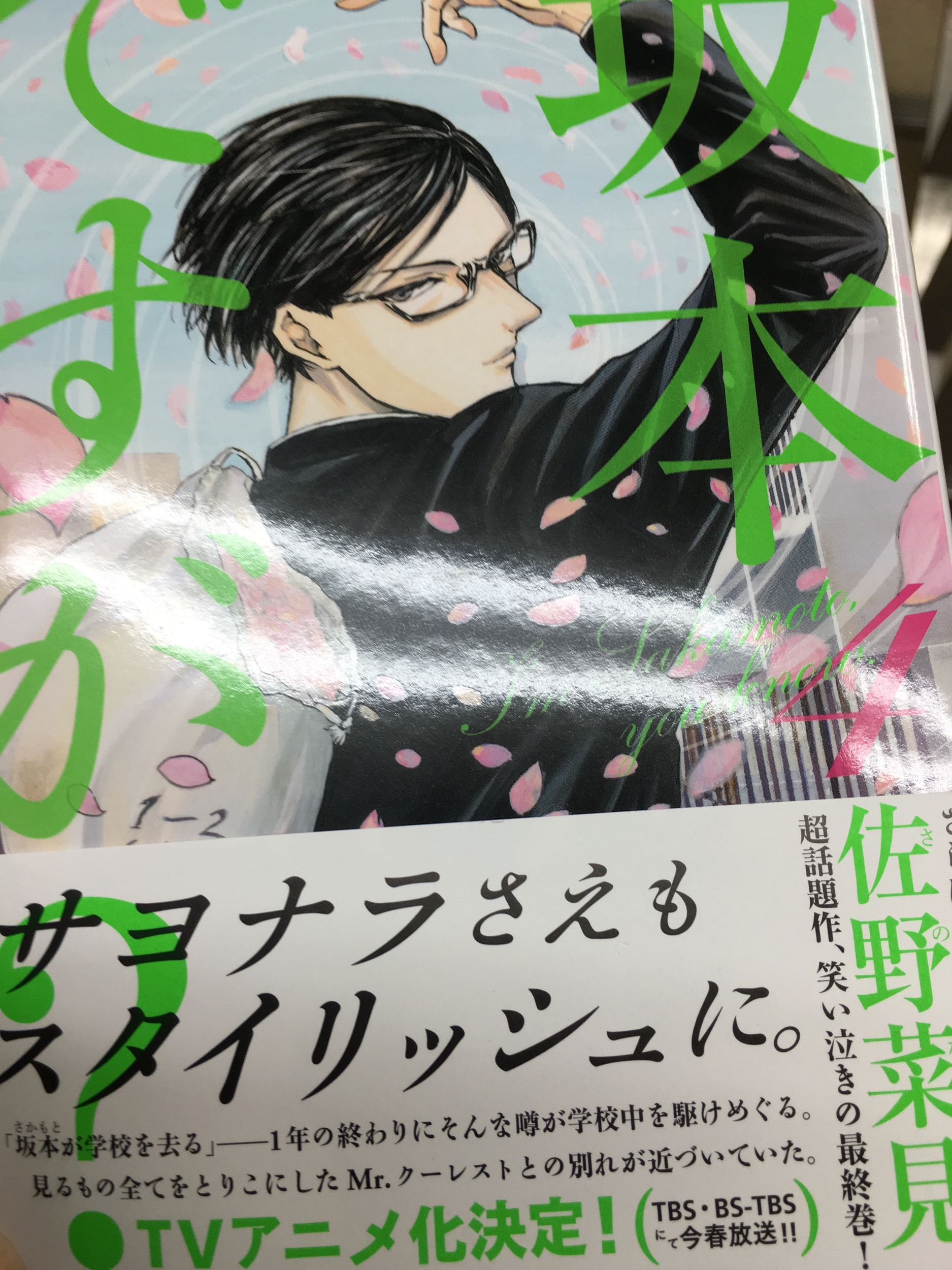 Haven't You Heard? I'm Sakamoto is a Japanese manga series written and illustrated by Nami Sano. The manga follows a high school student named Sakamoto, who has a reputation for being the "coolest" person among the entire student body. The series has been licensed for an English release by Seven Seas Entertainment. A television anime adaptation has been announced and is scheduled to air in April 2016.
Haven't You Heard? I'm Sakamoto synopsis from Haruhichan:
First year high school student Sakamoto isn't just cool, he's the coolest! Almost immediately after starting school, he began attracting everyone's attention. The girls love him, and most of the boys resent him. There's even a boy in the class who works as a model, but who is constantly upstaged by Sakamoto! No matter what tricks the other boys try to play on him, Sakamoto always manages to foil them with ease and grace. Though Sakamoto may seem cool and aloof, he helps others when asked, such as in the case of the boy in his class who was being constantly bullied. No matter what difficulties Sakamoto encounters, he moves through his high school life with confidence and class!
Source: Otakomu