Unless you have been living under a rock (or in a dungeon) for the past few months, you will have noticed the popularity of a certain blue ribbon wearing goddess from the show Danmachi. Love her or hate her, Hestia's design certainly piqued the internet's attention and with that all that attention has come proper scale figures from multiple different manufacturers. The good news for figure collectors is that this will give them plenty of size and pose options to pick and choose from. The bad news however is that they will have to choose between emptying their wallets or narrowing down their choices to just one or two. While there are prize figures, a Nendoroid, and a Cu-Poche of Hestia that have also been previewed, this article is going to be showcasing the proper scaled figures that have been previewed or are currently up for preorder.
First up is Kotobukiya's 1/7 scale: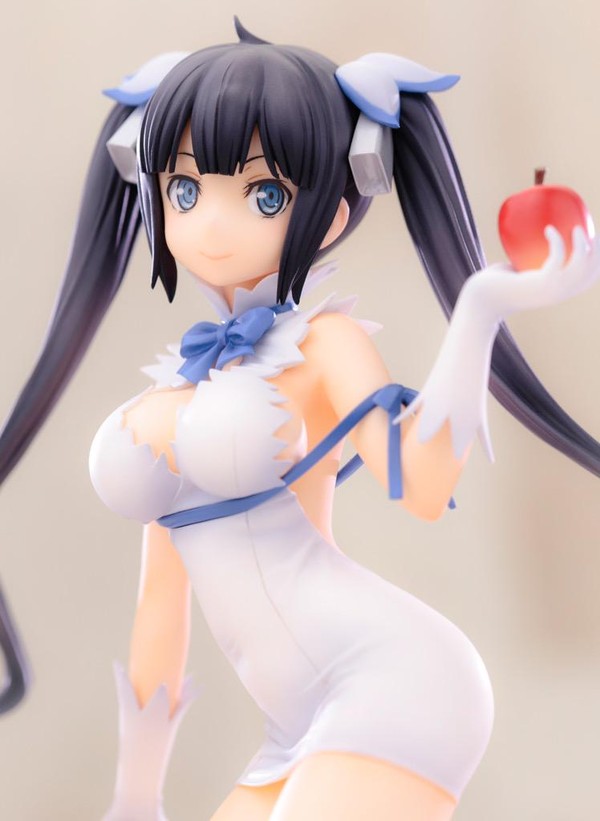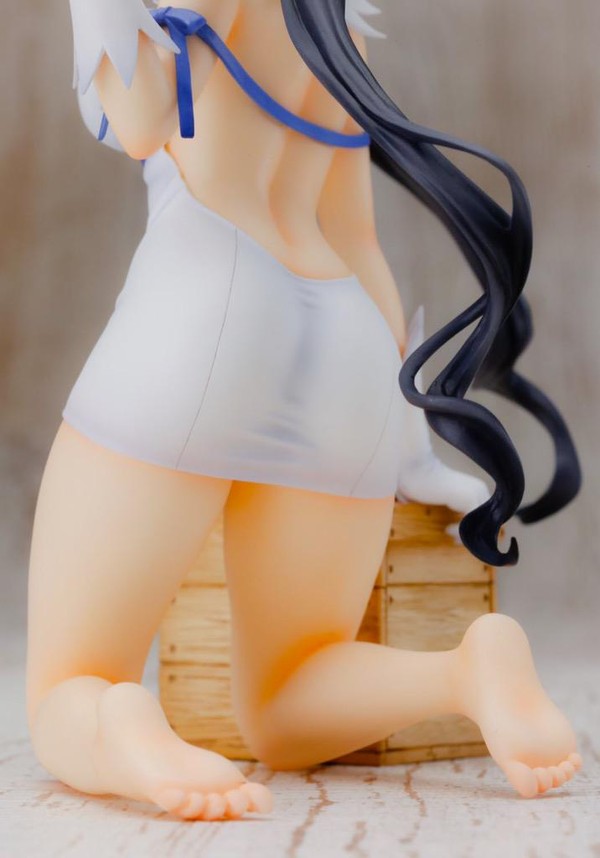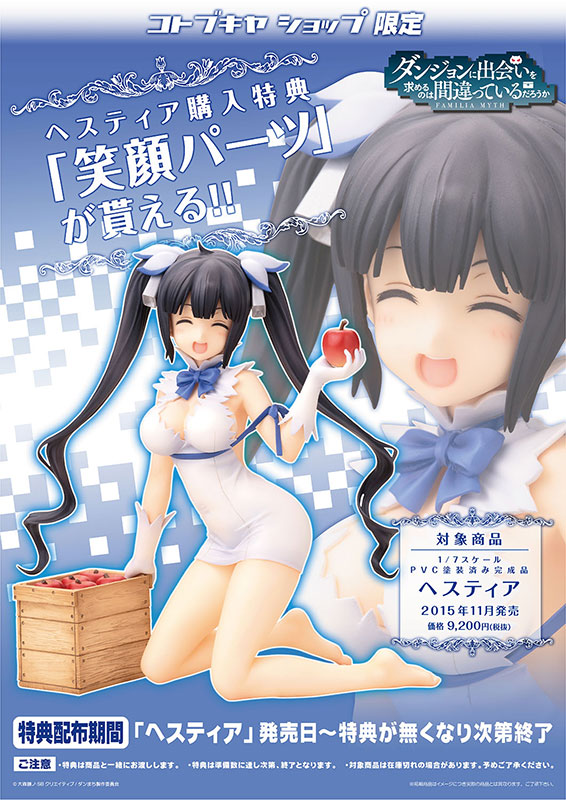 This apple's toting Hestia is retailing for 9200 yen (about $77 USD) and when ordered from the Kotobukiya shop directly comes with a secondary face. Overall a very standard figure that, if the final product ends up the same as the prototype, will look great in any collection.
Next is Max Factory's 1/7 scale: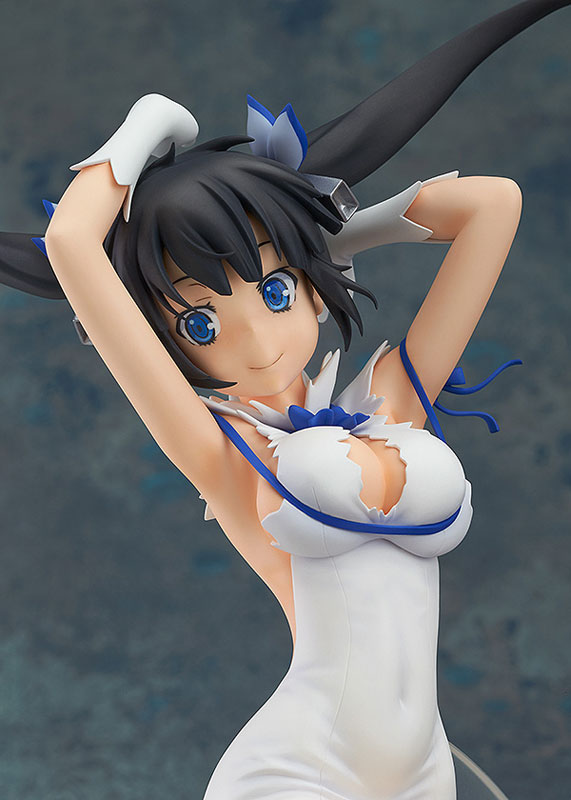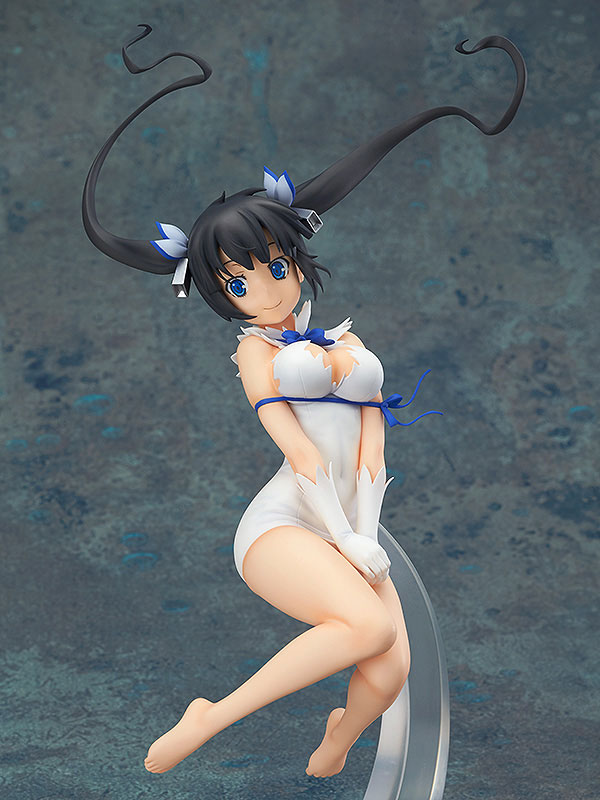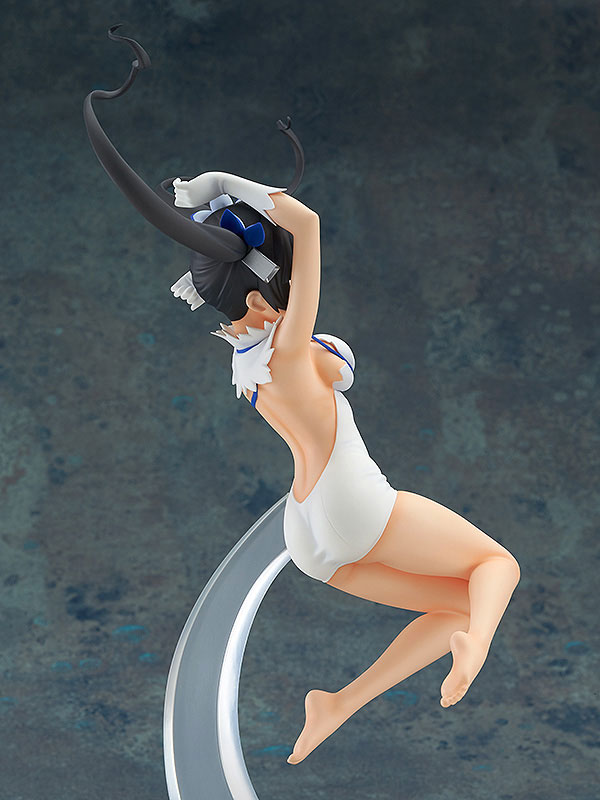 Max Factory's scale is retailing at 12,800 yen (about $108 USD) with rather wispy hair and comes with 2 interchangeable upper bodies to display, one with her arms down and the other with her arms lifted to showcase the functionality of her ribbon.
Another one is Genco's 1/8 scale: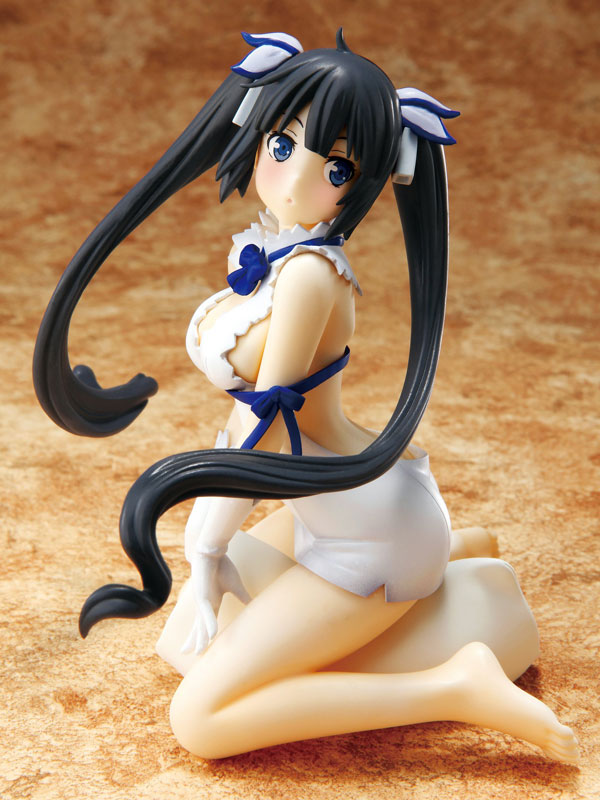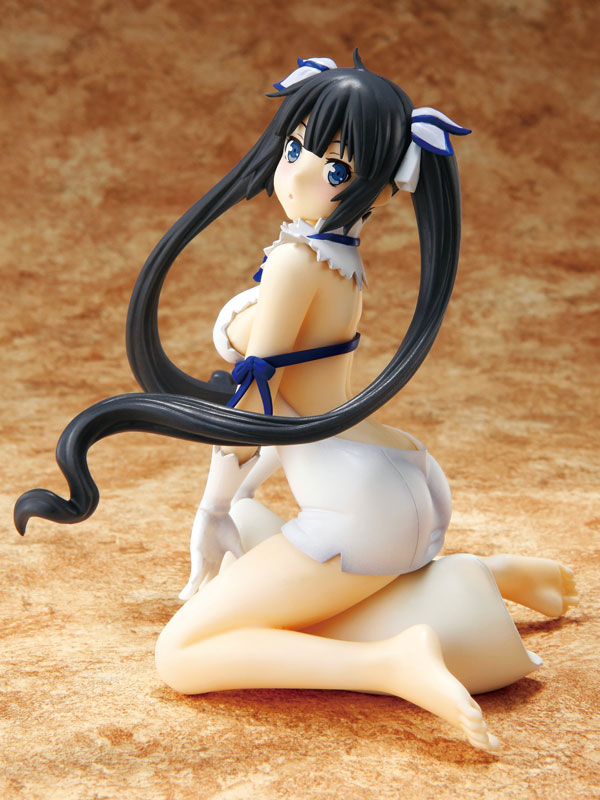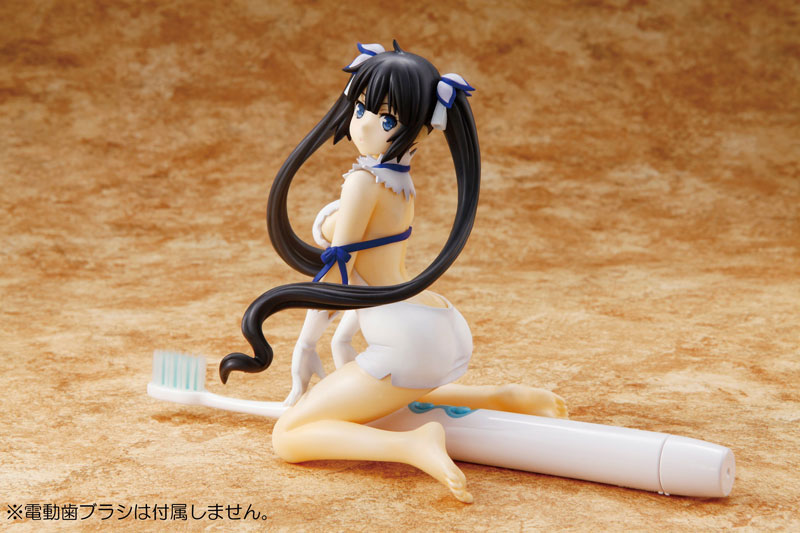 Genco's scale comes in at 9980 yen (about $84 USD) and is one of the smallest shown. However what it lacks in size it makes up for in display power, with its"straddling" posture facilitating rather unique displays with the default pillow, or whatever you want to have her ride. It also comes with an exclusive wallscroll if purchased from AmiAmi.
Next on the list is Amakuni's 1/6 scale: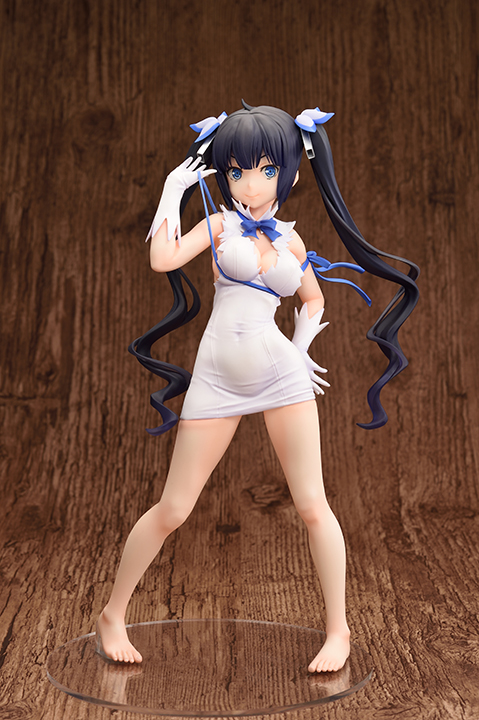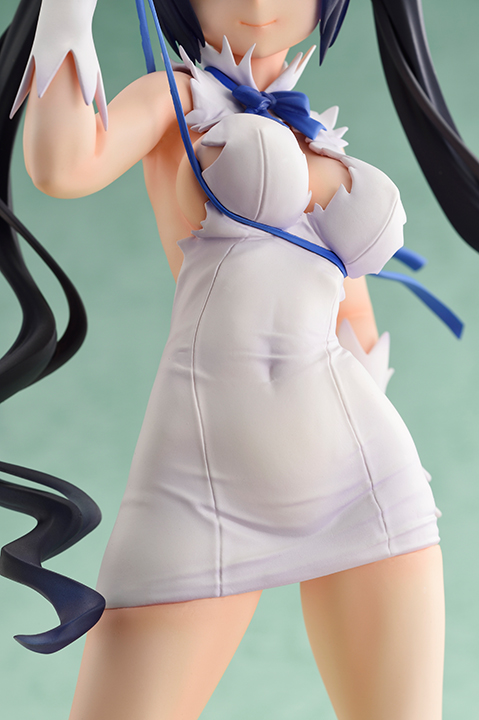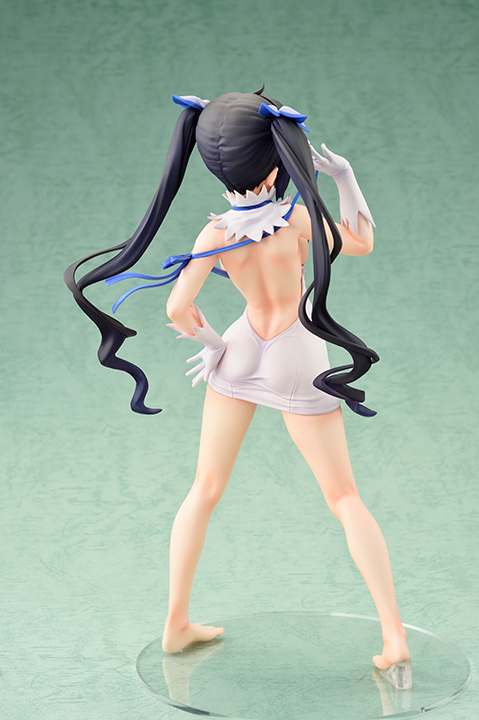 Amakuni's scale features more complex hair than most of the others and highlights the "supportive" feature of her blue ribbon more than it just being an accessory. At 1/6 scale (260 mm or about 10.15 inches) she will be an impressive figure in anyone's collection. While she was an exclusive fig from Hobby Japan that retailed at 9800 yen (around 82 USD), the time for preordering her has since passed. However multiple aftermarket stores will most likely have her for sale so don't count this one out entirely.
Also previewed is Kaitendoh's 1/6 scale: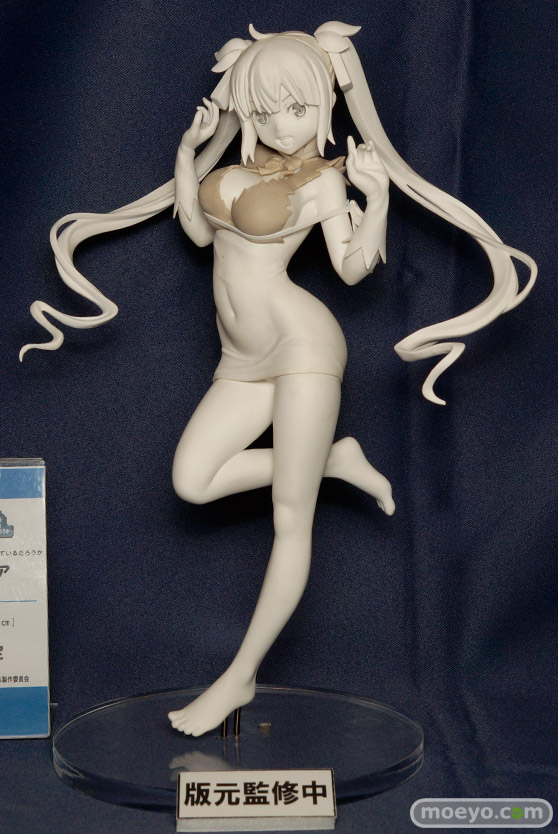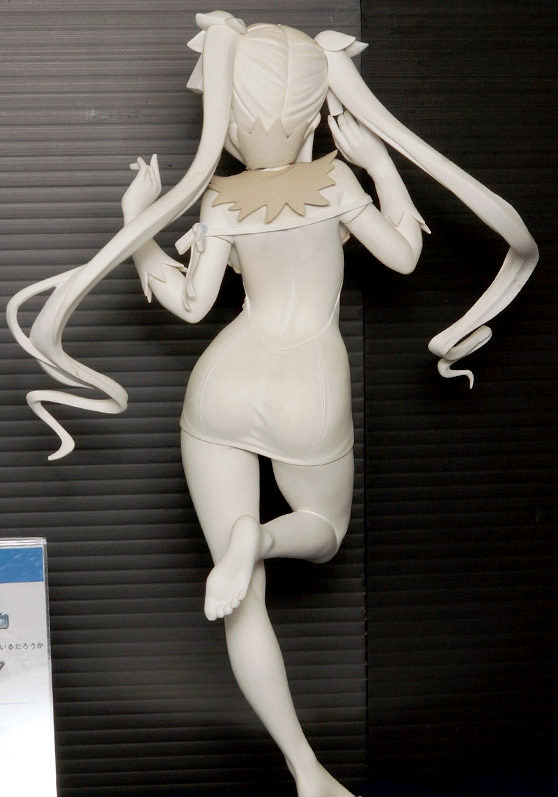 Not much is known about this scale other than the maker and pose. However the prototype indicates that there may be some type of extra feature around her upper dress, although this or any release information has yet to be confirmed.
Finally previewed is Wave's 1/8 scale: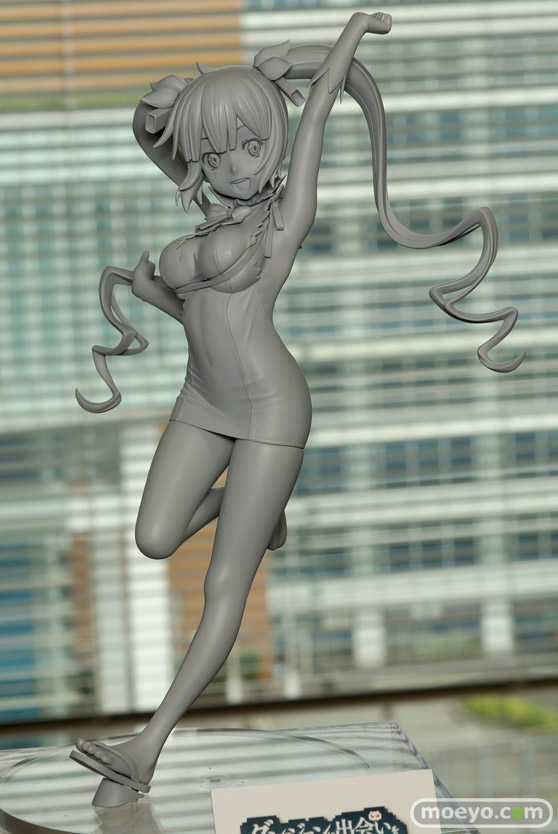 Oddly enough this figure is the only scale of her's that features the sandals that are worn in the show. Other than that not much else is known at this time other than the dynamic pose.
In the end the most important aspect to consider in buying a new figure is personal preference. Opinions of strangers on the internet should not be the driving force in making a decision that involves sums of your own money like this, but rather how much you personally like what you are considering for purchase. If you are interested in purchasing a Hestia scale or two make sure you compare how much you like the aesthetics of the figures, how much they cost, and also if you have the space to display them. If you are still apprehensive, feel free to wait for final product photos taken by reviewers instead of just the prototype shots shown above as the review photos will give you the most accurate depiction of what you are going to end up getting. One thing is for certain though, if you want a Hestia fig you are certainly not without many different options!