Cat caretaker tweets out a plea for cat food, and gets way more than she anticipated!
Sometimes the world can seem like a pretty depressing place, and then you see a story that restores your faith in humanity. This is one of those stories.
Aoshima, also widely known as Cat Island, is probably Japan's most famous tiny, remote island, thanks to all the media attention it's received over the years. Of course, when your island has a lot more cats than it has humans, it's no wonder the world has fallen in love!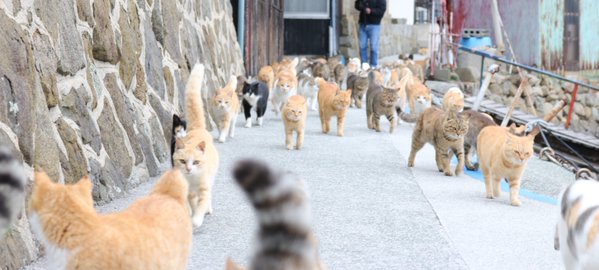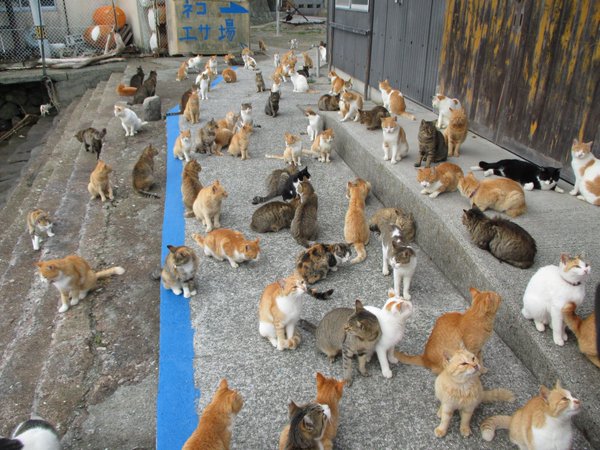 Cat island is very remote, approximately 13.5 kilometers (around 8.4 miles) away from Nagahama Bay. There aren't any stores or even vending machines, so when it comes to finding food for all these cuties it gets a little difficult. So one caretaker decided to turn to Twitter for help, and the response was phenomenal. In fact, they got so many supplies they ran out of room to store them!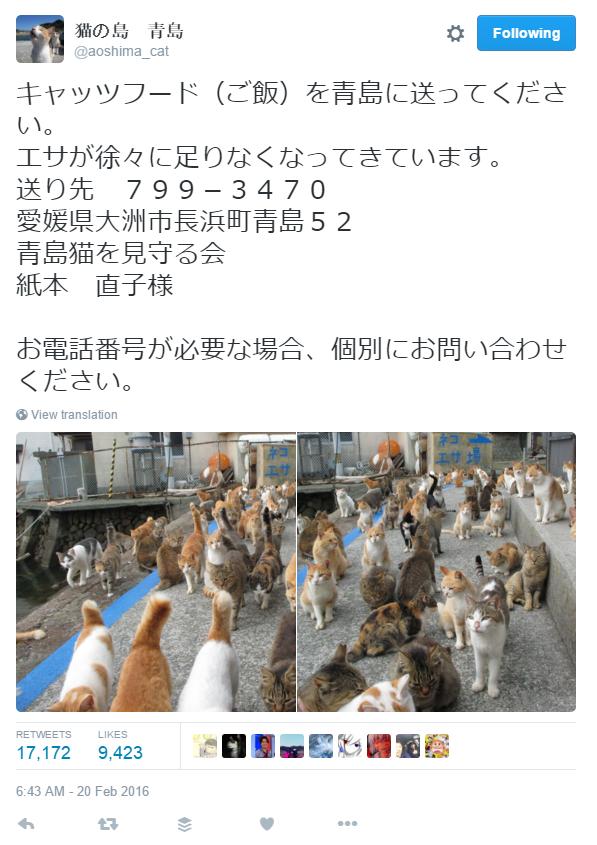 Please send cat food to Aoshima.
We are steadily running out of food.
Naoko Kamimoto
Aoshima Cat Protection Society
52 Aoshima, Nagahama-cho, Ozu-shi, Ehime Prefecture
In case you need our phone number, please contact us individually.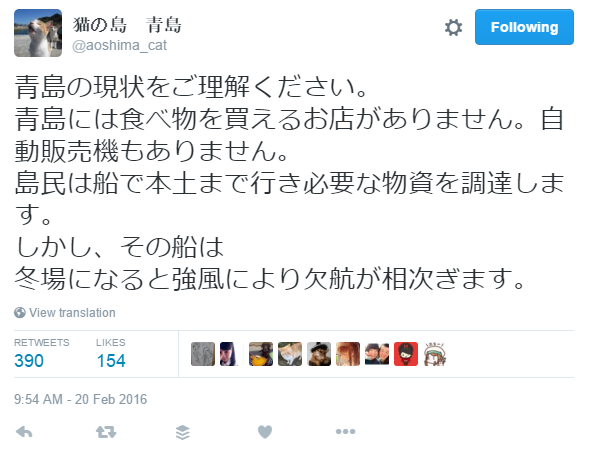 Please understand our current situation.
There are no stores to buy food here on Aoshima. There aren't any vending machines either.
The people here acquire their necessities by taking a boat to the mainland.
However, it's extremely windy in winter, and boat service is often suspended.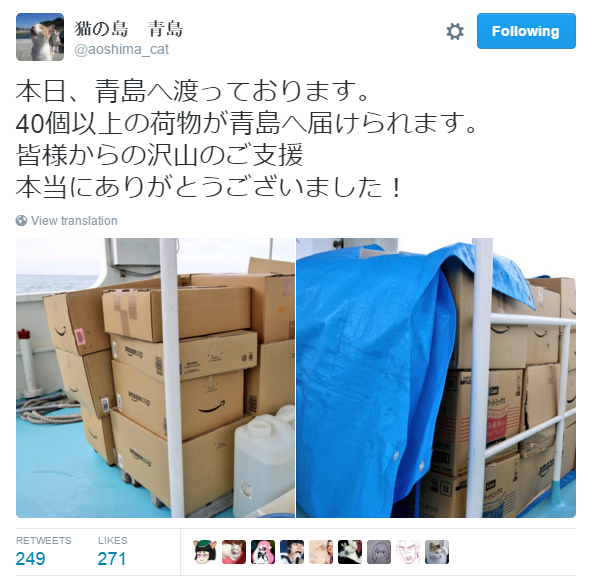 Today, I am heading to Aoshima.
Over 40 packages are to be delivered.
Thank you so very much, everyone, for sending us supplies.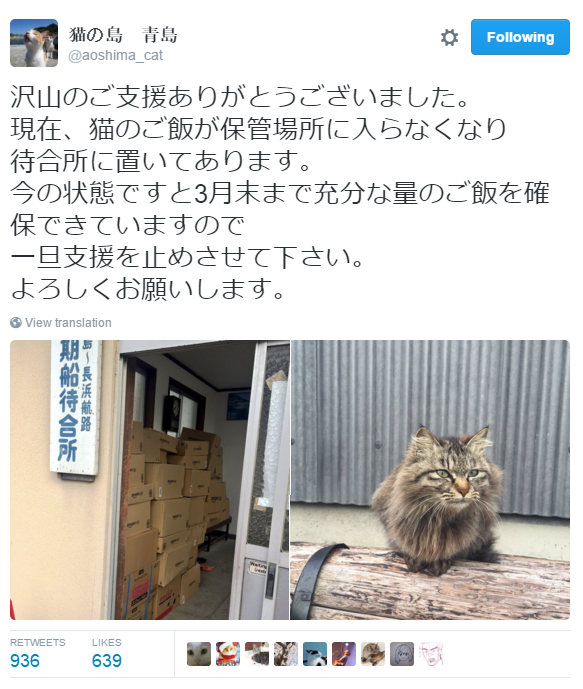 Thank you for all the supplies.
We can't get any more cat food in the storage area, so we put it in the waiting room.
With things the way they are now, we have enough food to last until the end of March, so please don't send any more for now.
Thank you very much.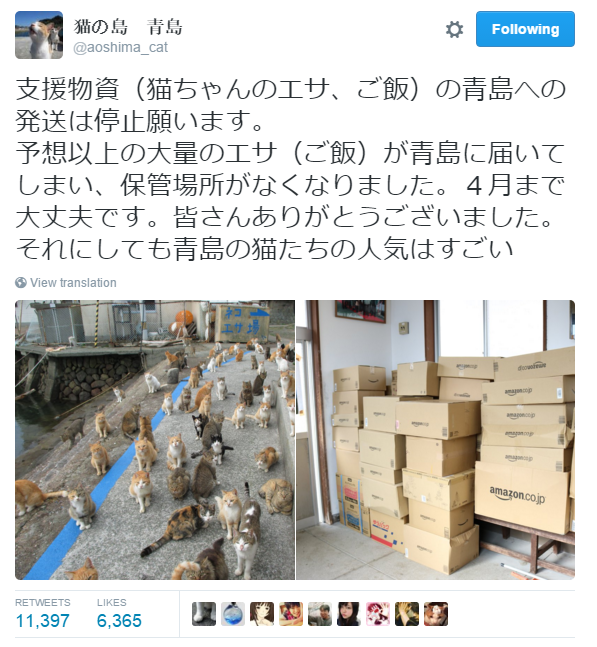 Please stop sending supplies (cat food) to Aoshima.
We got far more than we ever expected, and there's no more storage room. We'll be fine until April. Thank you all very much.
Wow, the cats of Aoshima are incredibly popular!
Thank you to the power of Twitter for helping feed all these kitties. Now they can thrive with full bellies!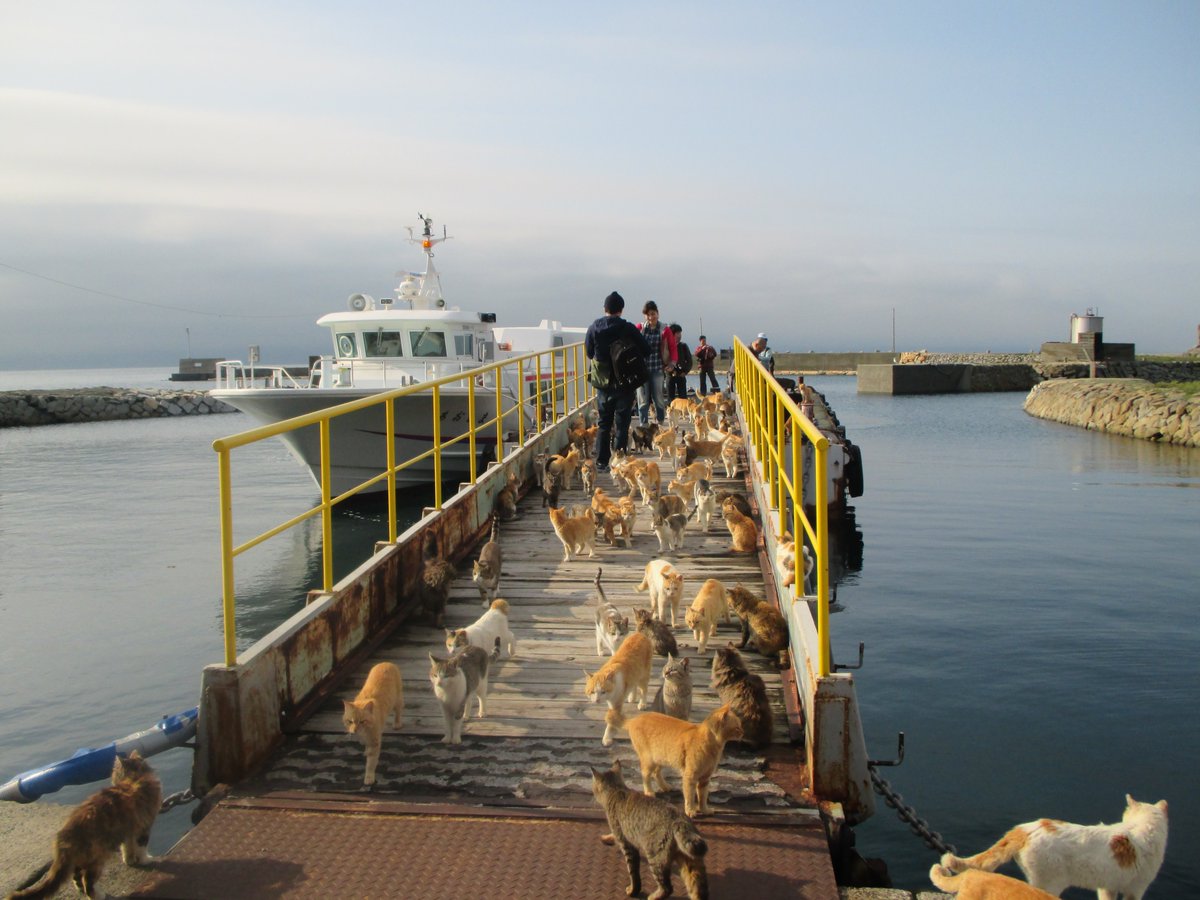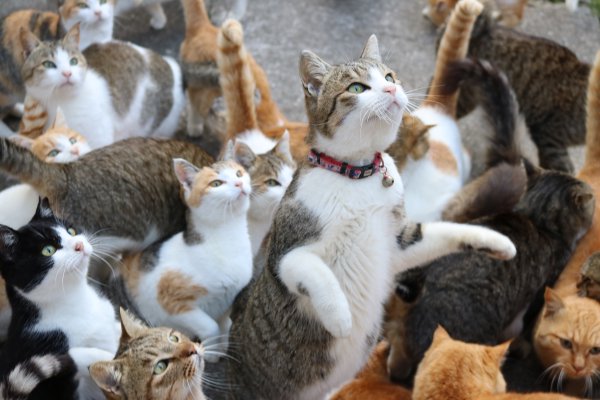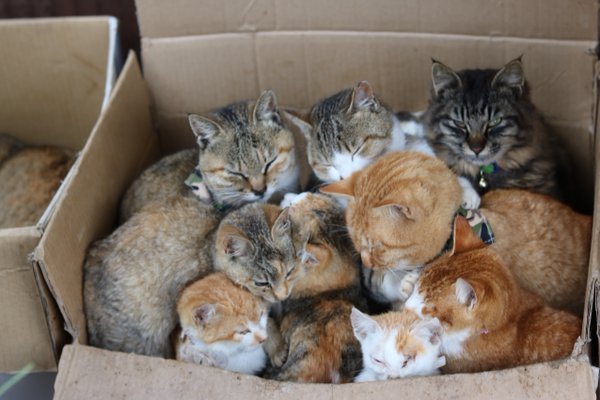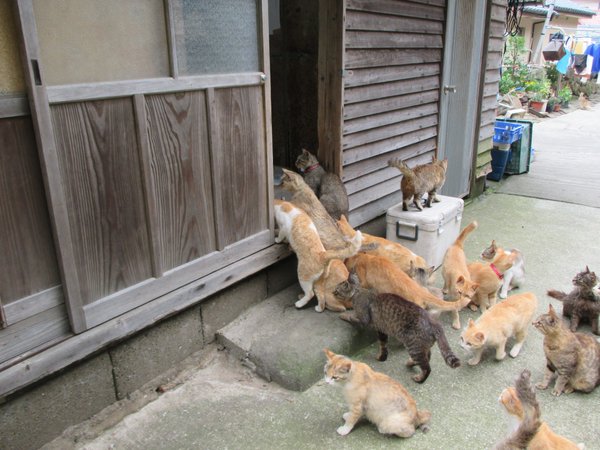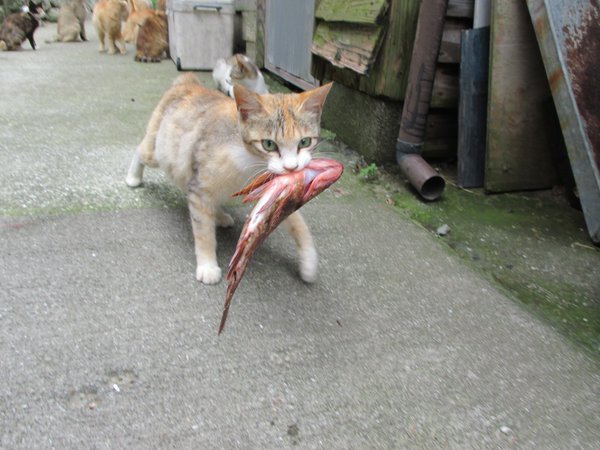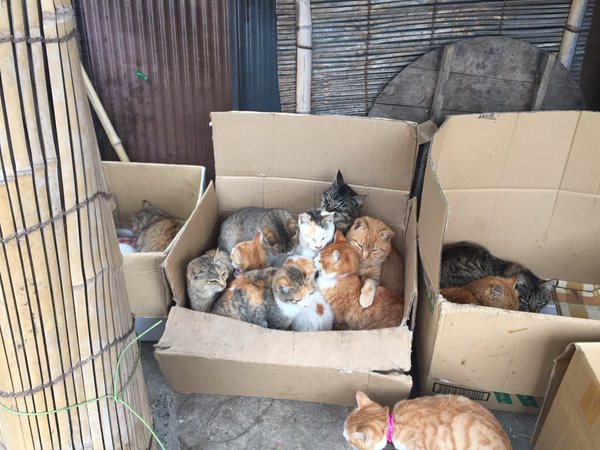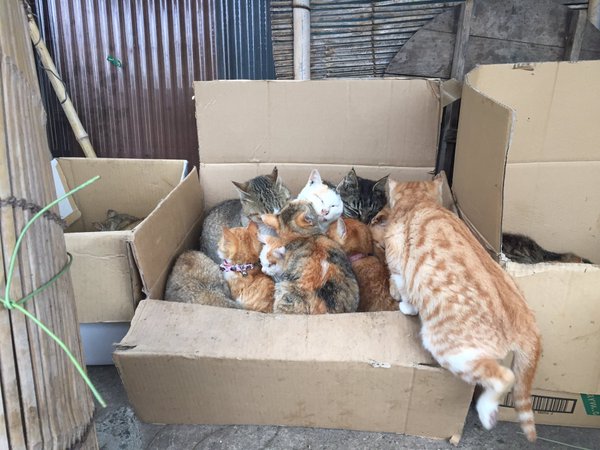 Source: Rocket News 24