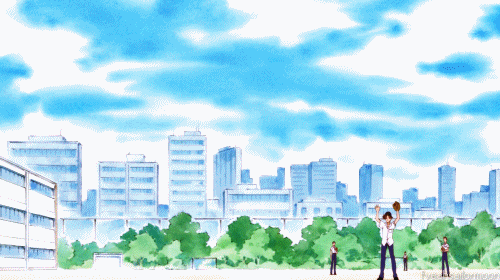 Anime series continually choose baseball teams to support during the season. After Watamote and Mr. Osomatsu, the last is Sailor Moon Crystal's very own crybaby Usagi Tsukino. Usagi is wearing the adorably fashionable uniform of the Yomiuri Giants in one of two visuals that will be featured in three daily games starting May 6th. Tickets for the games including collaboration towels went on sale to CLUB G-po this weekend, and will be offered to the public March 12th.
There is also a planned social media campaign giving away clear files. The Giants represent Bunkyo, Tokyo in the Central League of Nippon Professional Baseball.
Doesn't Usagi make the cutest little cheerleader? In the name of the moon, give us a home run!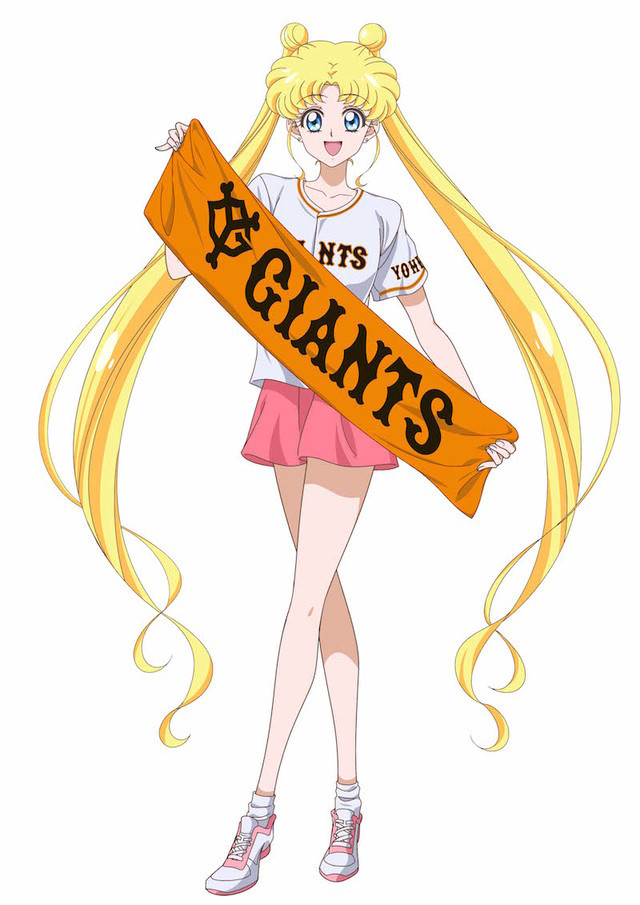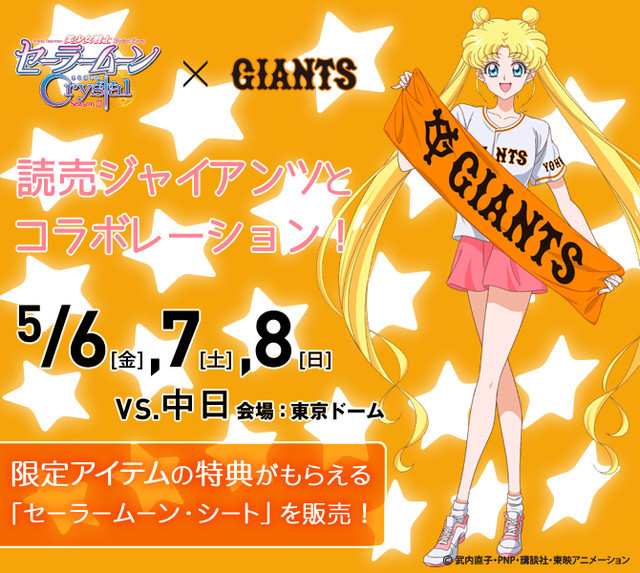 Source: Crunchyroll