It has been listed on Square Enix's Monthly GFantasy issue preview website that Hideyuki Furuhashi's (K, Aru Hi, Bakudan ga Ochitekite) super power shounen manga, K: Missing Kings, will end in the magazine's September 2015 issue to be released on August 18, 2015.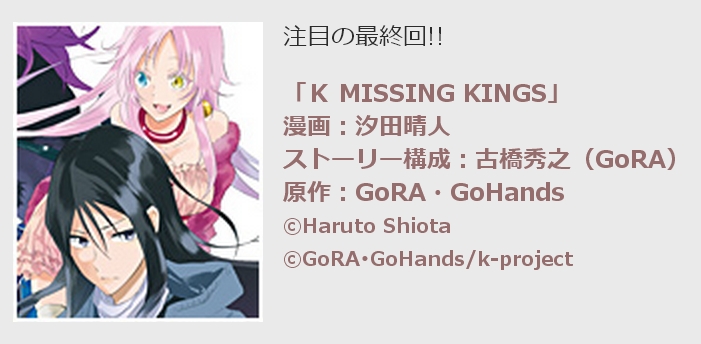 The manga began publishing under the said magazine in the May 2015 issue since April 18, 2015. It was illustrated by GoRA and Haruto Shiota (Devil Survivor 2: The Animation). The manga has no compiled volumes yet. However it received an anime film last July 12, 2014 produced by GoHands (Coppelion, Seitokai Yakuindomo) and licensed by VIZ Media.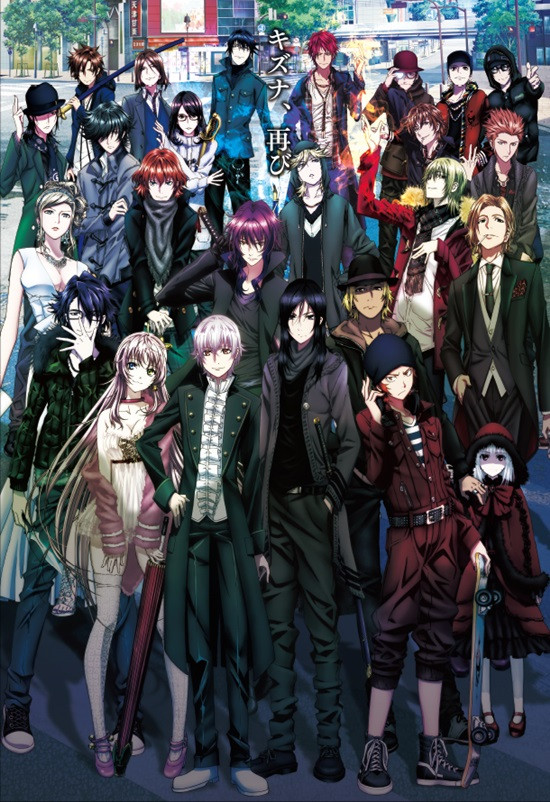 K: Missing Kings Trailer:
Synopsis of K: Missing Kings from MAL:
Ever since the School Island Incident, in which the four Kings were involved, the Silver Clansman, Kuroh Yatogami and Neko were on their search for their master Shiro. Unable to find any leads to Shiro, the two were in a gloomy mood until they ran into Homura members, Rikio Kamamoto and Anna Kushima, who were apparently being chased by someone…
Read the first chapter of K: Missing Kings in Japanese here.
Source: GFantasy