Open chest shirts have always been a moe trend in Japan. Recently, the discovery of the sexy kitty open-chest lingerie, Cat Keyhole Bra Set by Pocket Tokyo, has made a massive stir online, taking Japan by storm.
Valentine's Day is approaching quickly. This would make the perfect gift for that special girl!
Purchase this cute kitty girl lingerie here!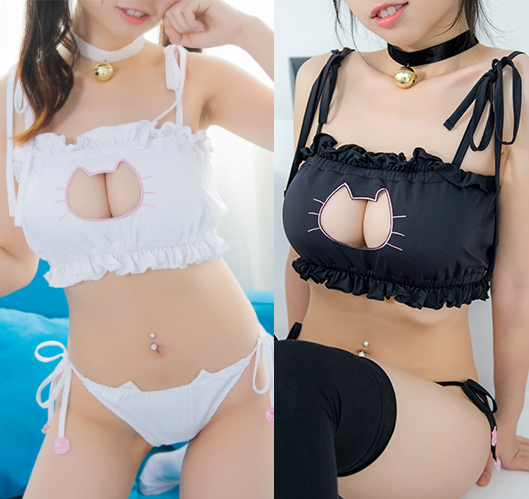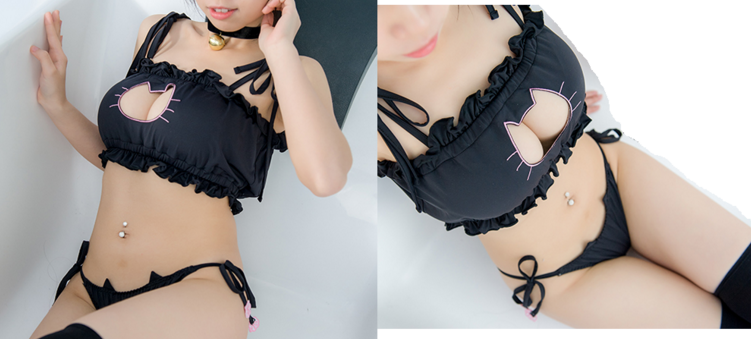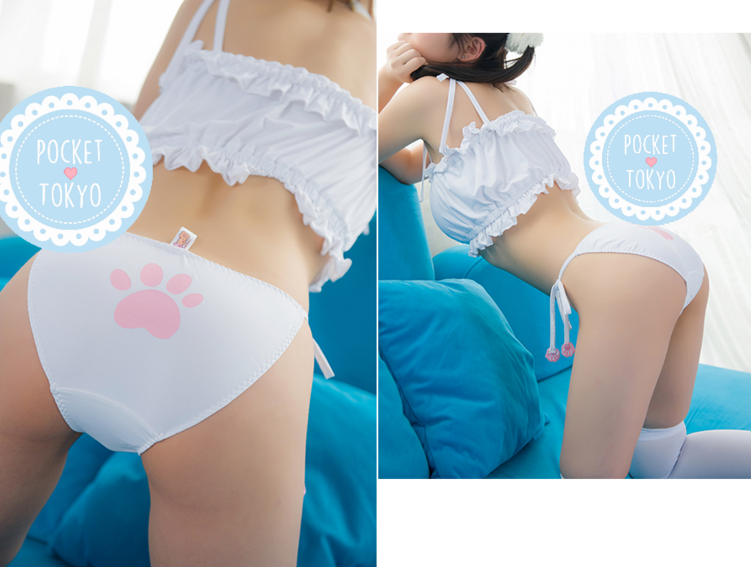 And, of course, the sensation reached artists online, who didn't hesitate to share their characters wearing that very same lingerie set!
https://twitter.com/hanicamii/status/691971016004775936/photo/1
https://twitter.com/hanicamii/status/691246329842937856/photo/1
http://twitter.com/irone0_0/status/691883103514656769/photo/1
http://twitter.com/umino_mkz/status/691293689977503744/photo/1
http://twitter.com/ko_ru_ri/status/691892574722867201/photo/1
http://twitter.com/rin7914/status/691251324118151173/photo/1
http://twitter.com/kyoukarenkii/status/691262161268572160/photo/1
http://twitter.com/nirotensai/status/691259685769314304/photo/1
http://twitter.com/nirotensai/status/691102826592796673/photo/1
http://twitter.com/yamayo/status/690958773192503296/photo/1
http://twitter.com/Hazara_H/status/691949302160199680/photo/1
http://twitter.com/karisinsi/status/692134163319767040/photo/1
http://twitter.com/hasuroot/status/691972953928388608/photo/1
http://twitter.com/fujikura_ryune/status/691969963737808896/photo/1
http://twitter.com/kami_poi/status/691224069652422656/photo/1
http://twitter.com/Senbai600/status/691207202132996096/photo/1
http://twitter.com/pochi0861/status/691106995567374336/photo/1
http://twitter.com/ERIMO_WKS/status/690940256636436480/photo/1
http://twitter.com/kousuke_LP/status/690939055844909056/photo/1
http://twitter.com/restaint/status/691934635501182977/photo/1
http://twitter.com/ccreayus/status/691088292264017920/photo/1
http://twitter.com/fuumiisc/status/691627167667519488/photo/1
http://twitter.com/shima_je/status/691632297582309376/photo/1
http://twitter.com/sen_astronomy/status/691957335871221760/photo/1
http://twitter.com/kazumaV/status/691278242309763072/photo/1
http://twitter.com/blade4649/status/691901416173084672/photo/1
http://twitter.com/kippouu/status/691276292960825346/photo/1
Source: SGCafe