The fighting game community continues to pulsate year after year, tournament after tournament. Whether you're invested in Street Fighter or Smash Bros., there's an armada of passionate and diverse individuals to befriend and compete against. There's one tournament, though, that is acclaimed for being the epitome of the FGC: Evolution, or Evo for short.
Evolution will be returning once more in 2016 and event organizer, Joey "Mr. Wizard" Cuellar broadcasted from the Red Bull eSports Studio in Santa Monica, California – with Street Fighter veteran, Mike Ross – to announce this year's lineup which will comprise of nine games: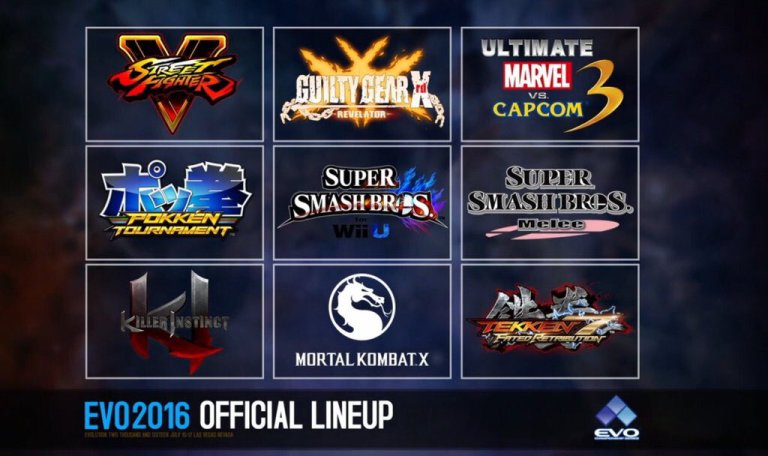 Despite an overwhelming amount of support at last year's Evo, BlazBlue will unfortunately not be returning to grace the masses at the Las Vegas Convention Center instead being replaced by Pokken Tournament. Skepticism on Pokken's efficacy on a tournament level have sparked, as a result, due to the odd design choice that player one must use the GamePad in versus mode.
Pokken over Blazblue, sick. Will they coin toss to see who can use the controller?

— Skeletal Minion (@Skeletal_Minion) January 27, 2016
I wish you guys cared as much about BlazBlue during the year as you do when it doesn't get into EVO

— Uri (@UriFGC) January 27, 2016
"Pokemon is such a huge brand, we decided to take a chance on Pokken Tournament," Joey Cuellar noted, speaking with Shoryuken. "Having Bandai Namco work on the game works well, as they are familiar with how fighting games work and balancing, so it should be interesting."
Nonetheless, it will be nothing short of exciting to see the largest fighting game tournament in the world return to Las Vegas to see thousands of entrants compete to the top. Evo 2016 will take place at the Las Vegas Convention Center, in Las Vegas, Nevada, from July 15th to the 17th. However, Sunday finals – which will include Street Fighter V, Super Smash Bros. Melee, Mortal Kombat X, Guilty Gear Xrd: Revelator, and Ultimate Marvel vs. Capcom 3 – will switch venues over to the Mandalay Bay sports arena.
Additionally, anyone who is interested in an all-expense paid trip for two to attend Evo 2016 can enter for a chance to win over at Kernel!
More information can be found on Evo's official website.
Source: Shoryuken