The January issue of Shinchosha's Monthly [email protected] magazine revealed on Saturday that Kohske's Gangsta. manga is going on hiatus due to the author's current poor health. The magazine and official website will provide information when the series is set to resume.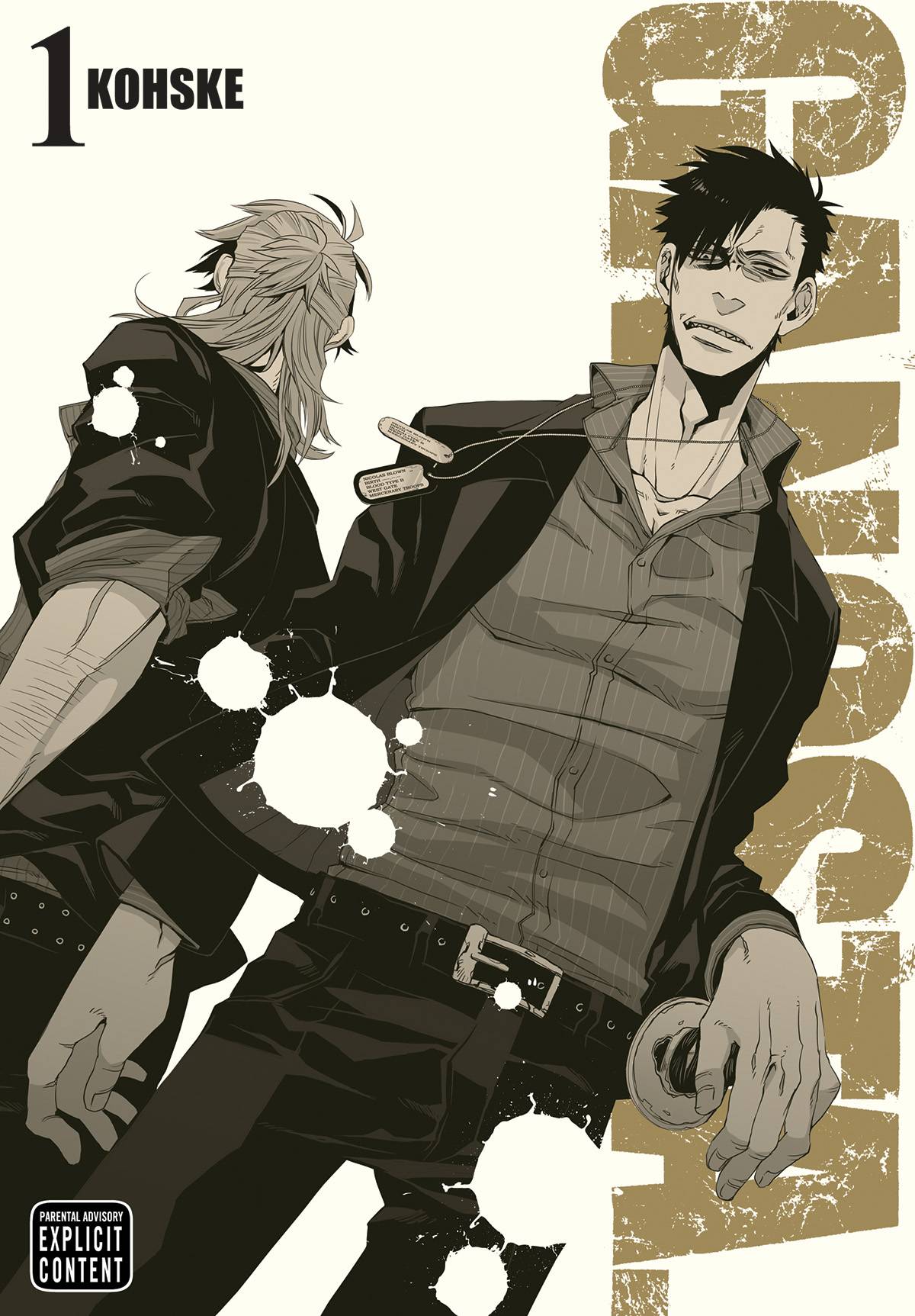 In other news, it was revealed that the anime's DVD and Blu-ray Disc releases in Japan are being postponed, starting with the third volume release. The third volume was slated to ship on November 26. The committee announced that once it makes a decision regarding the new release dates, it will reveal the dates on the show's homepage and on its official Twitter account.
Manglobe, the studio that animated the series, filed for bankruptcy on September 29.
Gangsta., stylized as GANGSTA., is a Japanese manga series written and illustrated by Kohske. It has been published in Shinchosha's Monthly [email protected] magazine since 2011. The series has inspired a spin-off manga, an audio drama series, an anime television series, and an original novel.
Gangsta. synopsis from Haruhichan:
In the city of Ergastulum, a shady ville filled with made men and petty thieves, whores on the make and cops on the take, there are some deeds too dirty for even its jaded inhabitants to touch. Follow the "Handymen," Nic and Worick, who take care of the jobs no one else will handle. A new group attempts to muscle in on their block and the cops enlist them to weed out the upstarts no questions asked. The only thing is, there's a witness to the slaughter that they absolutely refuse to silence, so they decide to take her in instead.
Source: ANN