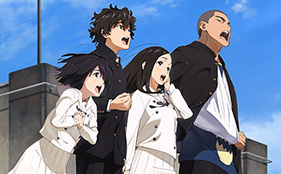 A brand new promotional video has been released for the upcoming Kokoro ga Sakebitagatterunda. (The Anthem of the Heart -Beautiful Word, Beautiful World-) anime film. The new video gives us a further glimpse at the movie and also previews the ending theme song: "Ima, Hanashitai Dareka ga Iru" performed by Nogizaka46. The film itself will reunite the main staff of the AnoHana anime.
The Kokoro ga Sakebitagatterun Da (The Anthem of the Heart) anime film will be releasing in Japanese theatres from September 19th. Advance tickets for the movie are already on sale.
Here's the second trailer with English subtitles:
Here's the teaser commercial for the upcoming film:
In addition to this, a new visual for the upcoming 2015 film by the main staff members of the AnoHana anime has been revealed in the September 2015 issue of NewType as a double page spread. You can purchase this NewType magazine issue here.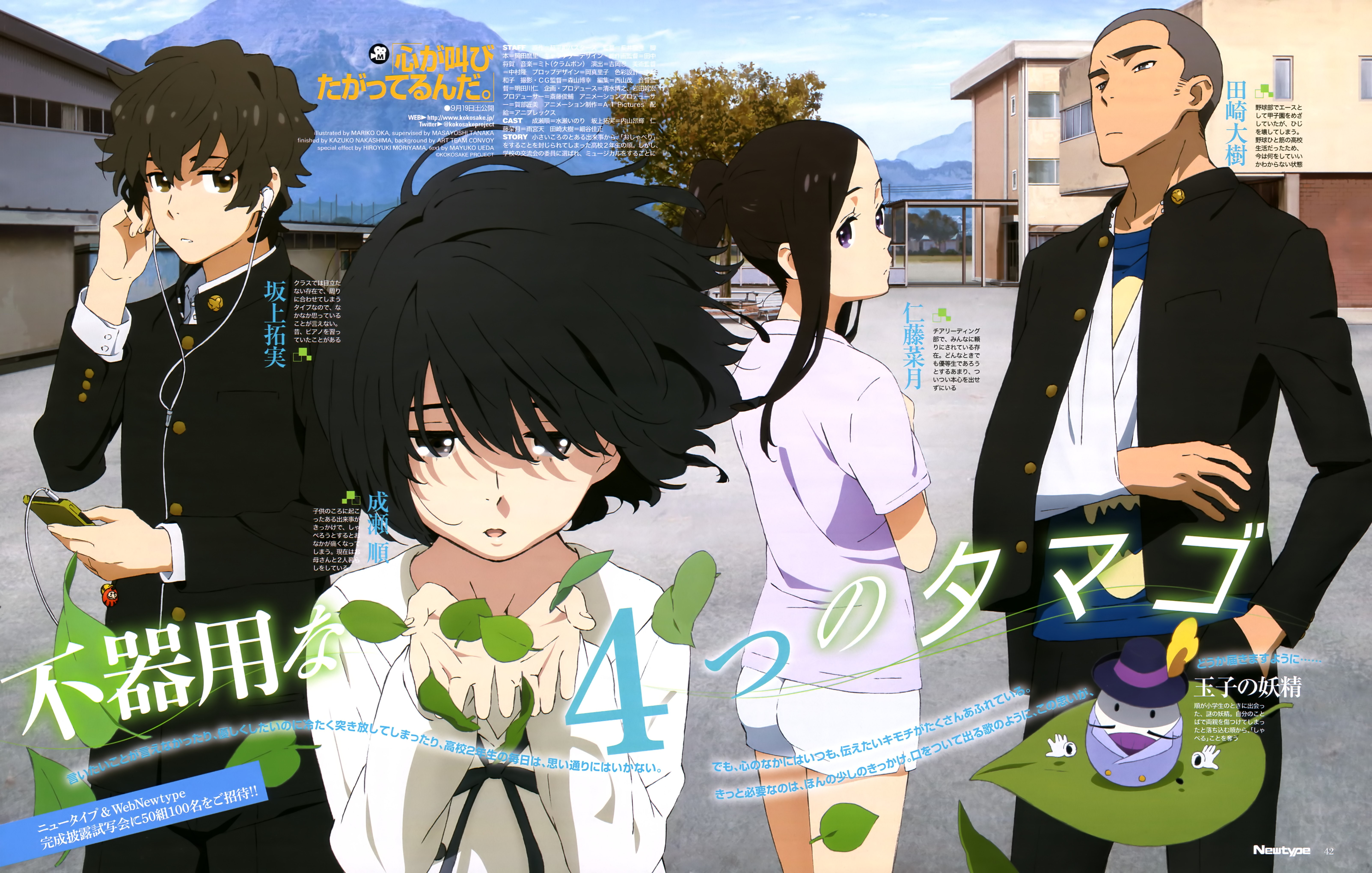 The main cast includes:
The upcoming film will reunite the all the main staff members behind the AnoHana anime series and film:
Director: Tatsuyuki Nagai (Toaru Kagaku no Railgun, Toradora!)
Screenplay Writer: Mari Okada (Hanasaku Iroha, Toradora!)
Anime Character designer: Masayoshi Tanaka (High School of the Dead, Toradora!)
Sound Director: Jin Aketagawa (Shigatsu wa Kimi no Uso, Aldnoah.Zero)
Music Composer: Mito (Space Dandy, Hanamonogatari ED)
Animation Studio: A-1 Pictures (Aldnoah.Zero, Sword Art Online)
Visual: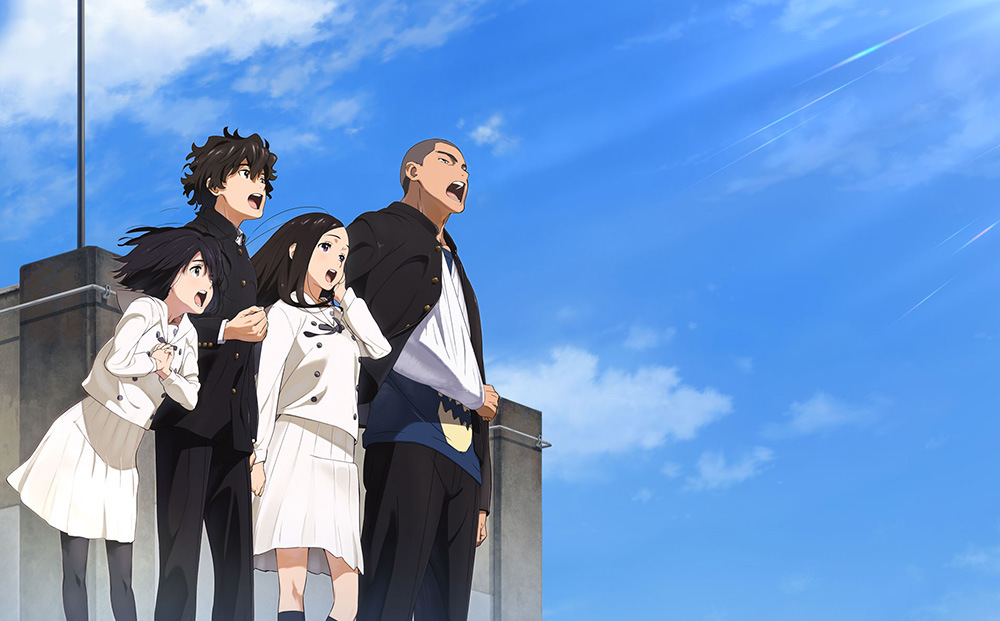 Here is the synopsis of the film from Haruhichan:
Jun is a girl whose words have been sealed away. She was once a happy girl, but because of a [certain thing] she said when she was very young, her family was torn apart. One day, the egg fairy appeared in front of her and sealed away her ability to talk in order to stop her from hurting anybody else. Since this traumatic experience, Jun lives in the shadows away from the limelight. But, one day she is nominated to become an executive member of the "community outreach council." On top of that, Jun is also appointed to play the main lead in their musical…
You can visit the anime's website here: http://www.kokosake.jp/ and here: http://anthemoftheheart.com/
Like them on Facebook: https://www.facebook.com/kokosakeproject
And follow their Twitter: @kokosakeproject