With an anime sequel of the Kantai Collection anime on the way, a new visual has been revealed in the June issue of NewType which can be purchased here. The new visual features Kuma and Tama lazing around before school starts.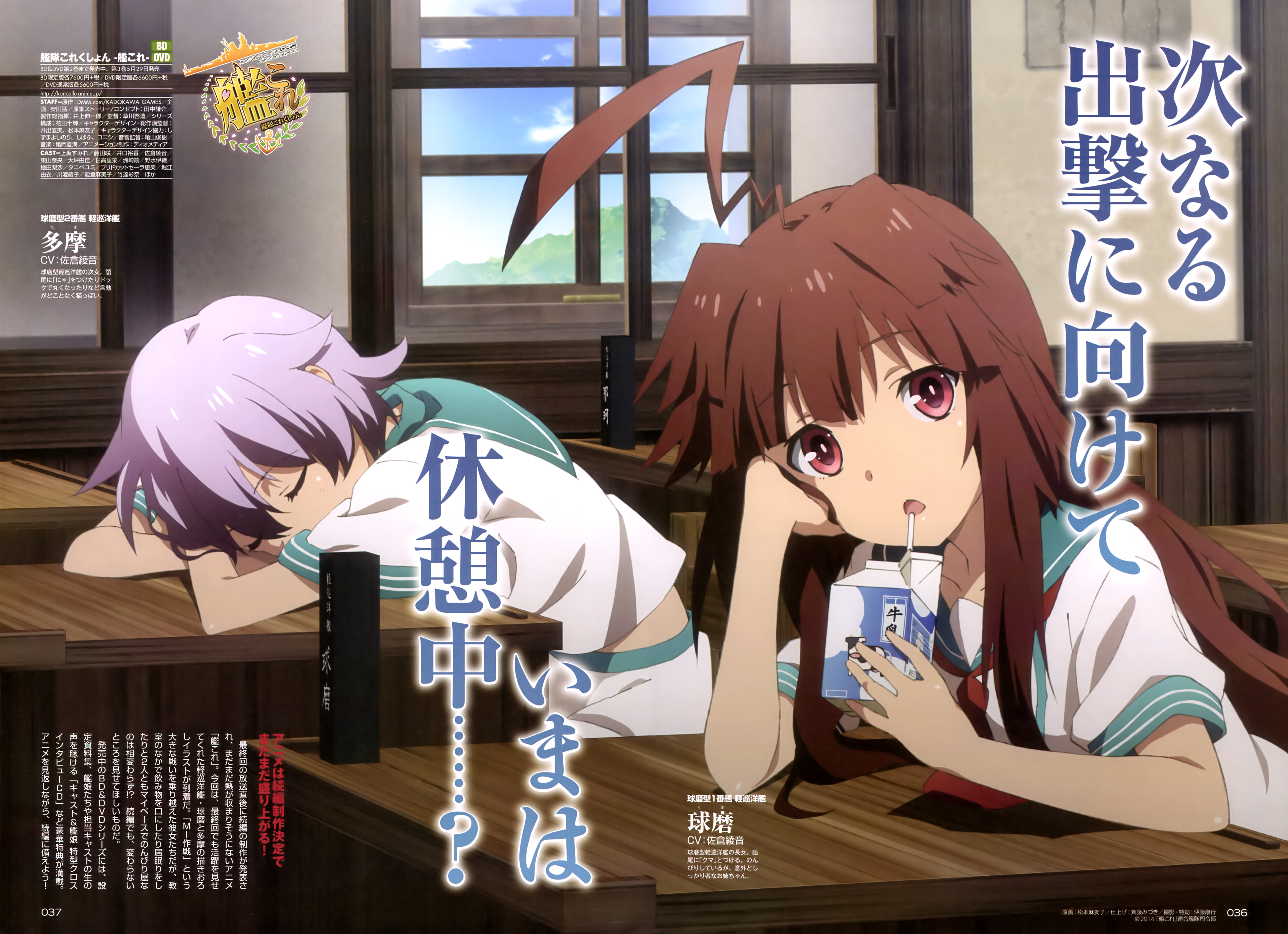 The announcement for a sequel of the anime was made at the end of episode 12 on Tokyo MX on Thursday with the text indicating "Sequel production confirmed!!", more information will be announced at a later date.
Anime visual: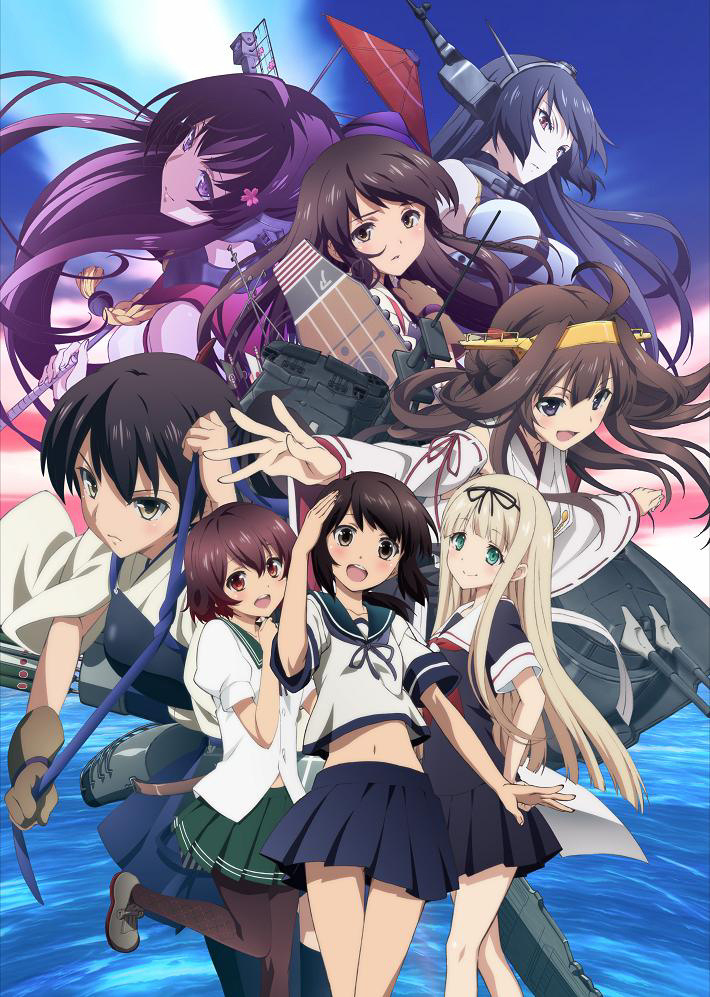 Kantai Collection is an anime adaptation of the popular online, card browser game Kantai Collection. The game launched in April last year and currently has more than 1.7 million players. The game centers around naval card battles, where naval ships are represented by "Fleet Girls". The battles are automated for the most part, where the main meat of the game being the strategy, card collecting and grinding. The game is very popular, with a slew of merchandising being released after the game's release; from table top games to manga, and light novels to this anime adaptation. A PlayStation Vita title is currently in production.
Kantai Collection anime synopsis from Haruhichan:
TV adaptation of the online browser card battle game.