The official website for the upcoming anime adaptation of Yuu Moroboshi's light novel Kuusen Madoushi Kouhosei no Kyoukan has revealed that voice actress and singer Iori Noizmu will perform the opening theme song titled D.O.B.
In addition to this, the website also confirmed the cast from the previously-announced drama CDs will reprise their roles in the television anime. The cast is as follows:
Yoshitsugu Matsuoka (Kantoku from Denki-gai no Honya-san) as Kanata Age
Nozomi Yamamoto (Senri Misono from Daitoshokan no Hitsujikai) as Misora Whitale
Nao Touyama (Yui Yuigahama from Oregairu) as Lecty Eisenach
Risa Taneda (Neko Kuroha from Gokukoku no Brynhildr) as Julie Frostor
Kaori Sadohara (Chocolat from NouCome) as Chloe Zeveni
Tetsuya Kakihara (Natsu Dragneel from Fairy Tail) as Lloyd Allwin
Saeko Zougou (Shidou Itsuka from Date A Live) as Flonne Flamel
Last but not least, a new visual was also displayed on the website: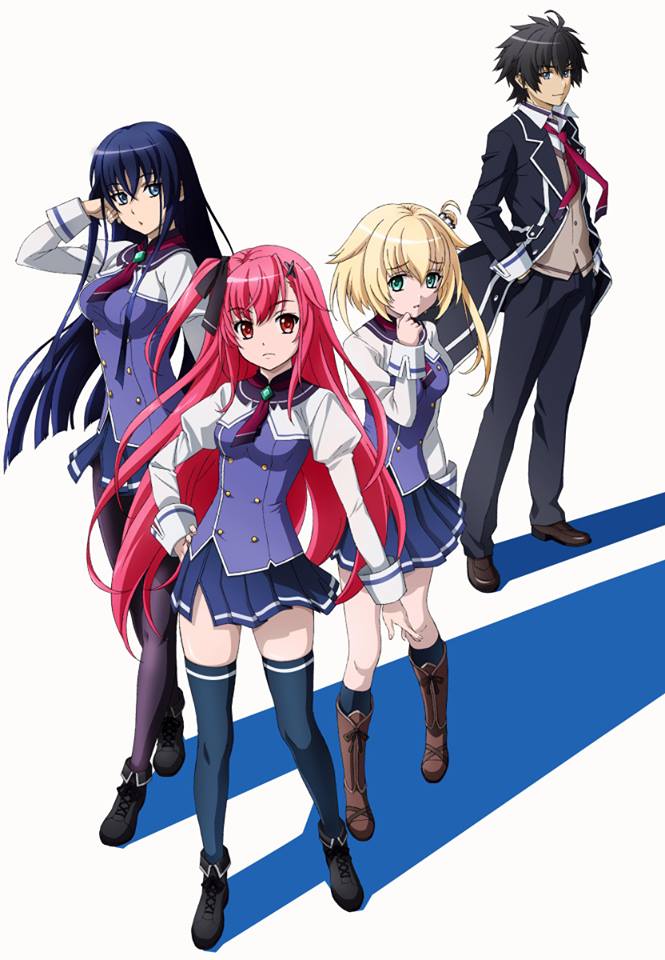 Kuusen Madoushi Kouhosei no Kyoukan is slated to air next April, during the Spring 2015 anime season.
Kuusen Madoushi Kouhosei no Kyoukan is a Japanese light novel series written by Yuu Moroboshi and illustrated by Yuka Nakajima. Fujimi Shobo has published five volumes since July 2013 under their Fujimi Fantasia Bunko imprint. A manga adaptation with art by Arisu Shidō started serialization in Media Factory's seinen manga magazine Monthly Comic Alive from July 26, 2014. An anime adaptation was announced last July.
Kuusen Madoushi Kouhosei no Kyoukan synopsis from Haruhichan:
The story is set in a world where humanity, driven off the land by the threat of magical armored insects, now live in aerial floating cities. Thus wizards—aerial combat mages who fight the insects with magical powers—came into being.

Kanata Age is a young man who lives on the floating wizard academy city of "Misutogan." He was once celebrated as the "Black Master Swordsman," the elite ace of the S128 special team; however, he is now despised as the "traitor of the special team." One day, he is assigned as the instructor of E601, a team that has suffered ten consecutive defeats. E601 has three girls—Misora Whitale, Lecty Eisenach, and Rico Flamel—with one or two peculiar quirks.
Source: Kuusen Madoushi Kouhosei no Kyoukan Official website, ANN