It has just been revealed that a new anime adaptation of Legend of the Galactic Heroes is currently in production. The series will be reanimated after the series started 20 years ago, in 1988. The news has erupted over Twitter with popular Japanese blog, Yaraon, picking up the news.
The announcement was made at the end of a recent stage play production of the series. It ended with an announcement of a new anime adaptation of Yoshiki Tanaka's space opera novel series. Artist and secretary Hiro Adachi confirmed the news, and relayed that the new anime will not be a remake of the earlier anime, but another anime adaptation of the original novel series with a new member of staff.

アニメ化情報はカテコ後、スクリーンに映し出されました! 舞台化に続き、新たな幕が上がる… 「銀河英雄伝説アニメ化決定」

— NOHMI (@harujiro_0508) February 12, 2014
今日の舞台で発表された「銀英伝」の再アニメ化ですが、過去のアニメのリメイクではなく、原作の「銀英伝」を改めてアニメ化すると聞いています。新しいスタッフが、「銀英伝」という作品をどう解釈するか、私としても楽しみにしています。

— 安達裕章 (@adachi_hiro) February 12, 2014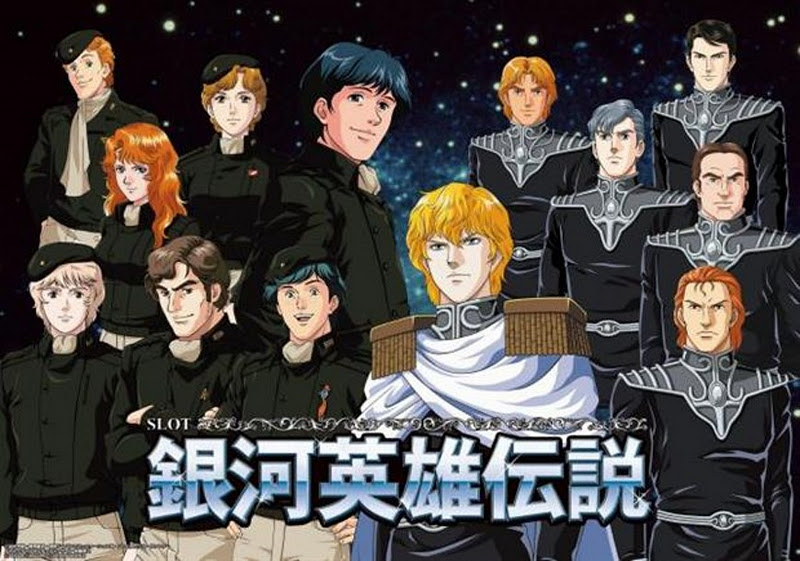 Legend of the Galactic Heroes is a light novel series that is created by Yoshiki Tanaka. The novels first released in 1982 and since then a plethora of adaptations, ranging from manga to anime films have been made. The series received an anime adaptation in 1988 by studio Artland, and has been revered as an anime classic. And of recent, a stage play of the series opened up in late 2011.
A lot of information about the new Legend of the Galactic Heroes anime has not been announced so far. So keep an eye out for more information in the coming days.
Source Article – Yaraon
Twitter Feed