A new key visual for the successor to the popular Pretty Rhythm series, Pri Para, has been featured as a poster visual in the July issue of NewType. The new visual features Leona West and Sophie Hojo striking a "Moe Moe Kyun!" pose. This issue of NewType can be purchased here.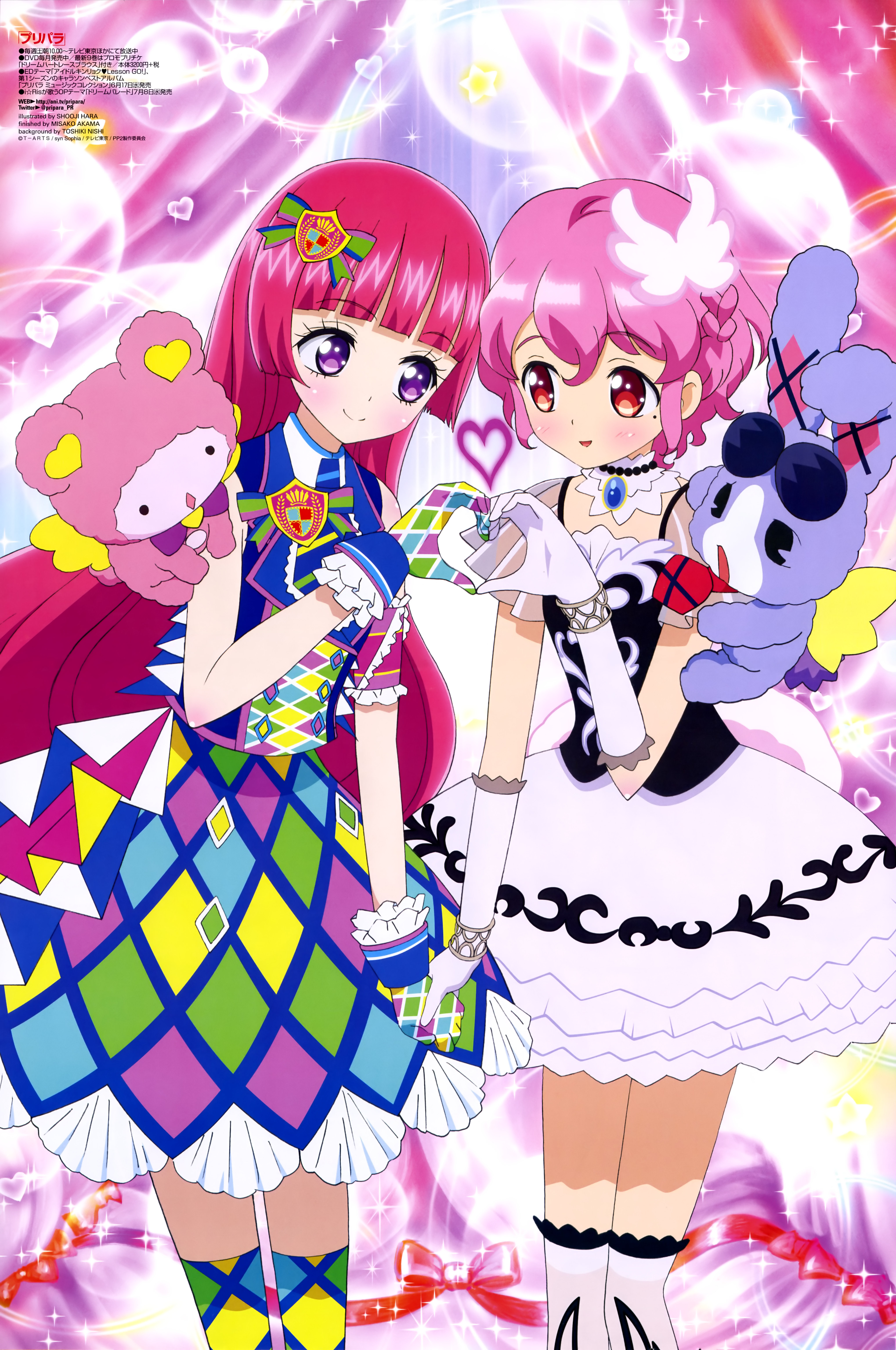 Anime visual: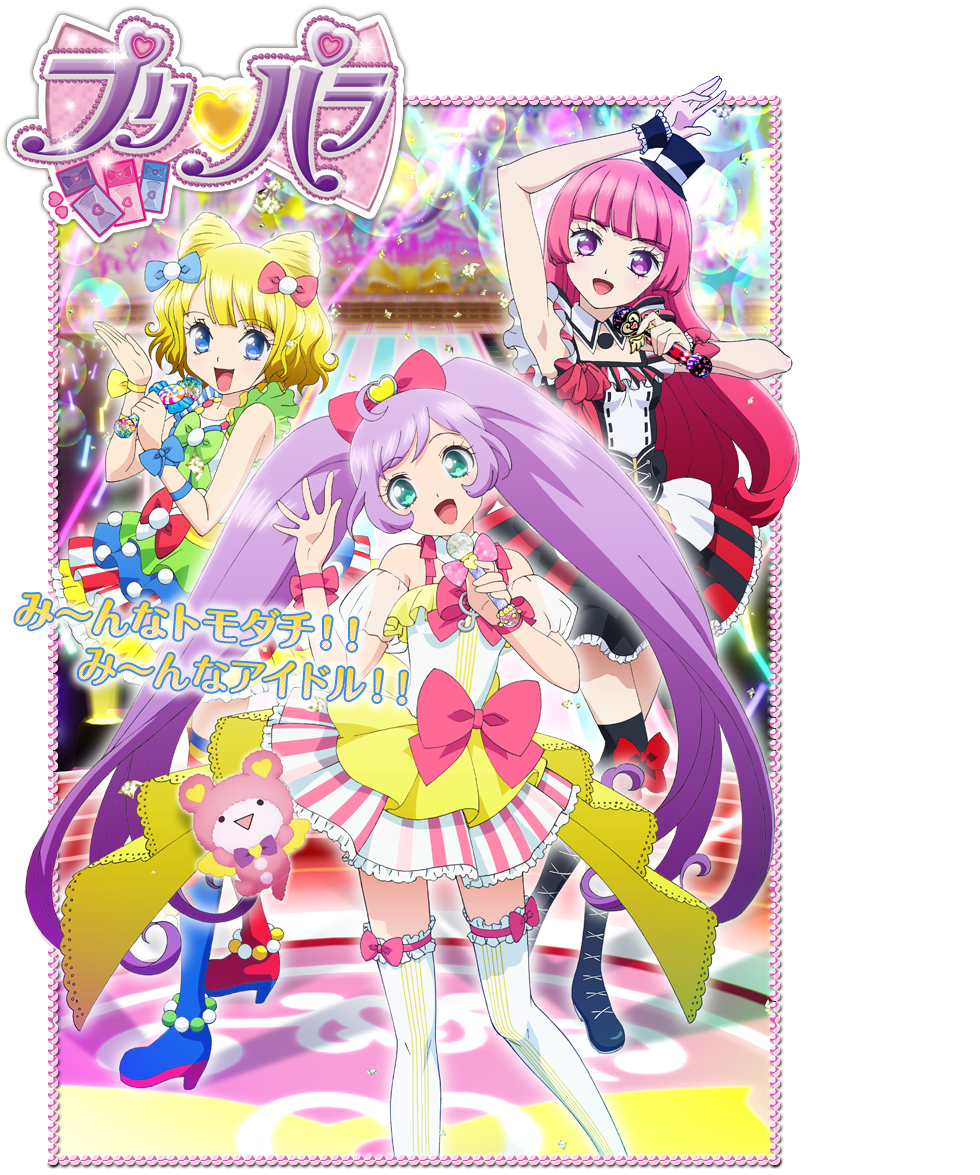 PriPara is an idol-anime produced by Tatsunoko Production (Psycho-Pass 2, Wake Up, Girls!) and was directed by Makoto Moriwaki (Hyper Doll, Tantei Opera Milky Holmes). It began airing on July 5, 2014. The anime had inspired a Japanese arcade game with the same name that was produced by Takara Tomy. It is Pretty Rhythm's arcade game series' successor. It has also received a shoujo manga adaptation that was written by Hitsuji Tsujinaga and was serialized under Shogakukan Ciao magazine on July 2014.
Synopsis of PriPara from Haruhichan:
PriPara (Prism Paradise) is the successor to the popular Pretty Rhythm series. The first episode aired on July 5th, 2014. The new anime is set in the Pri-Para world, filled with girls' dreams and yearnings for fashion, dance, and music. Every day, there are auditions that send top idols to worldwide fame on television and online. However, Laala's school prohibits Pri-Para for elementary school children. An unexpected chance leads Laala to make her first entrance into the world of Pri-Para, where she will make her debut. PriPara is also a new game which is replacing Pretty Rhythm. Like Pretty Rhythm, PriPara has an anime which is based off of the game, and has a story line to it. The main characters that we know so far, Laala, Mirei, and Sophie, are also on the game.
Pretty Rhythm: Rainbow Live is the third anime series of the Pretty Rhythm franchise succeeding Pretty Rhythm: AuroraDream and Pretty Rhythm: Dear My Future. The anime aired on April 6, 2013 to March 29, 2014 with 51 total episodes. It was produced by the same studio who animated PriPara but was directed with a different director, Masakazu Hishida, who worked with the past two Pretty Rhythm series.
Synopsis of Pretty Rhythm: Rainbow Live from Haruhichan:
Naru Ayase is an 8th grader who can see the colors of music when she listens to it. For Naru, who is extremely good at decorating, becoming the owner of a shop like Dear Crown was her dream. One day, she finds out that the manager of a newly-opened shop is recruiting middle school girls who can do Prism Dance, and immediately applies. Naru begins to Prism Dance at the audition, and an aura she's never experienced spreads out in front of her. At that moment, a mysterious girl named Rinne asks her if she can see "rainbow music".