Studio Trigger have updated their Kickstarter page with the latest project status for Little Witch Academia 2 as of this May. They have stated that the anime is running a bit behind schedule and the shipment of the rewards will also be delayed.
There is some good news, they have revealed that they have fully orchestrated BGM recording session in Moscow.
They also revealed some progress images of the completed background illustrations and snapshots of some of the finished scenes: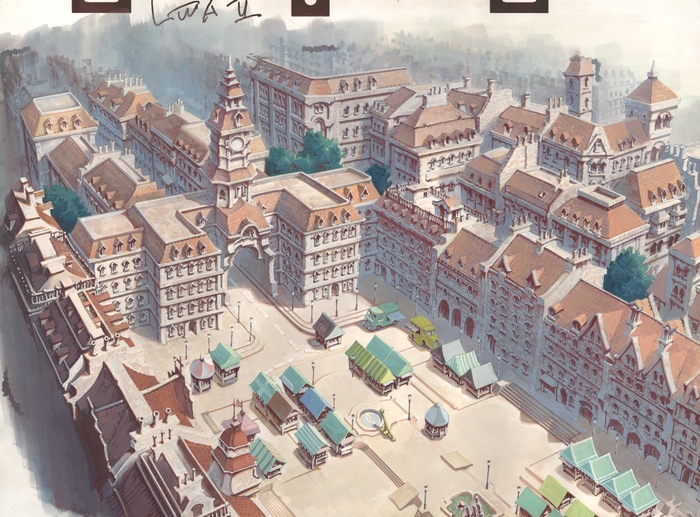 Here are some snapshots they also revealed with comments made by the team:
I believe the analog/hand painted style background is one of the selling points of LWA! Most of the anime series today use full digital backgrounds (not to say they are bad) but LWA was fortunate enough to take the time to use quality hand painted backgrounds.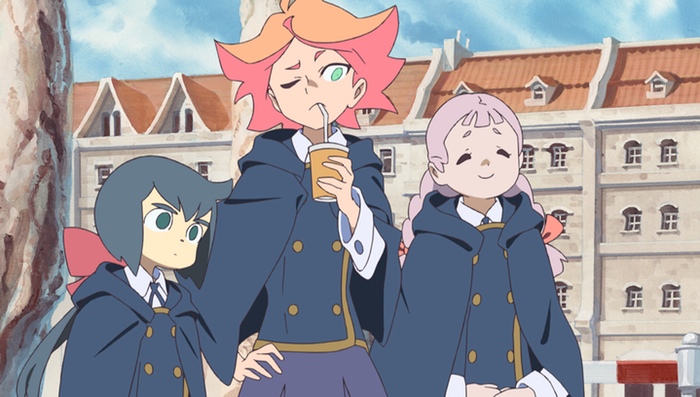 To finish it off, the snapshot from some of our finished cuts! I bet everyone was curious about our new girls from our previous update, so I went and snatched a colored screen of the three.
And, lastly a shot of Diana! (Sorry for being biased, but she's my favorite character!)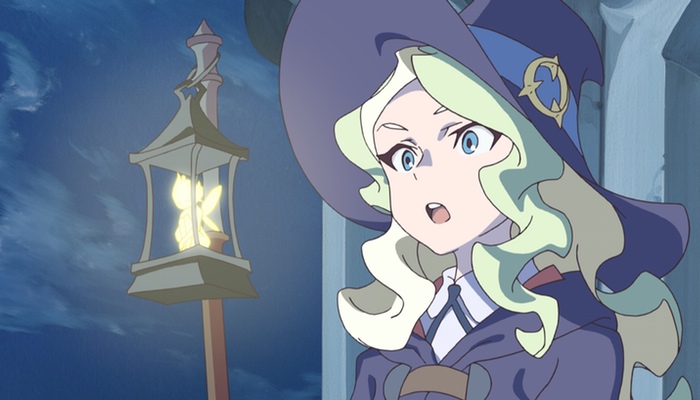 Studio Trigger went on Kickstarter to fund Little Witch Academia 2, which was met with high popularity and the project funded in days. At the crowdfunding's conclusion a total of $625,518 out of their $150,000 goal, earning a 401% funding. The total funding has met the studio's stretch goal of $500,000 where Blu-ray releases of Little Witch Academia 2 will be released: a standard edition that will contain audio commentary and a making of and a limited edition with the above features and an OST of the anime and a collection art book. With the funding, Little Witch Academia 2 will be over 20 minutes, it's initial episode length.
Here is the first visual for Little Witch Academia 2: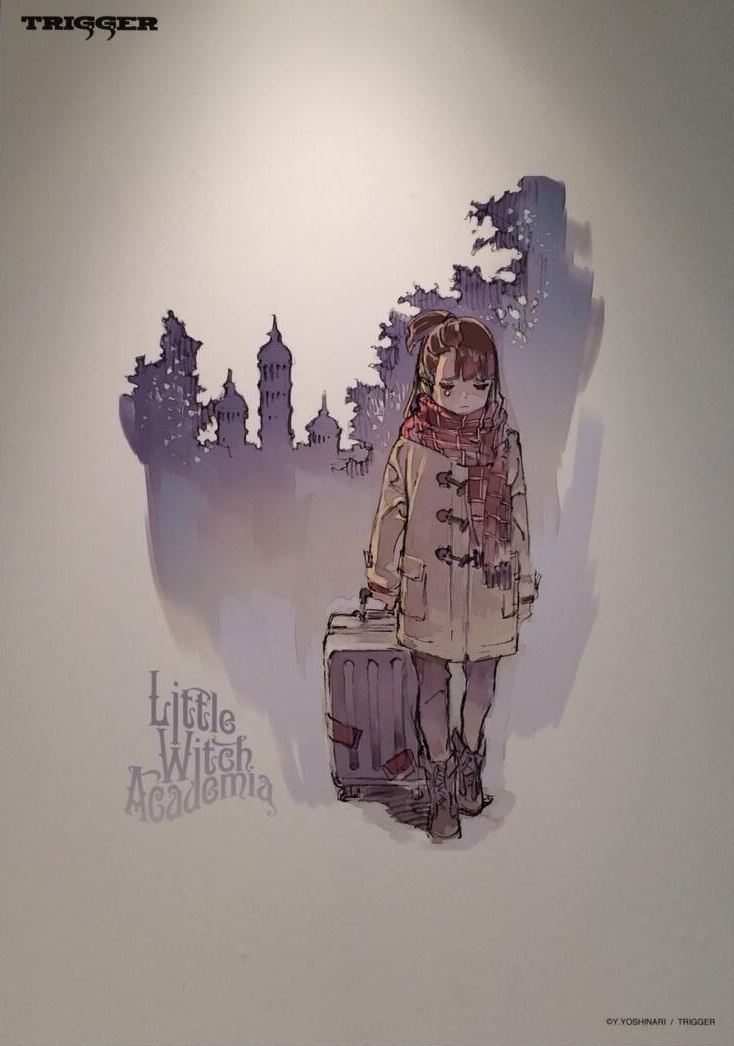 Little Witch Academia is an original anime short produced by Studio Trigger (Kill la Kill, Inferno Cop) for the 2013 Anime Mirai project. The project itself is funded by the Japanese Government's Agency for Cultural Affairs to train new and upcoming animators. The anime itself was a 26 minute special that was directed by Yoshinari Yoh (Gurren Lagann Parallel Works) who also designed the character designs for the anime and written by Masahiko Otsuka (Panty & Stocking with Garterbelt). The anime's staff will return to produce Little Witch Academia 2.
Little Witch Academia synopsis from Haruhichan:
Little Witch Academia is one of the four anime works that each received 38 million yen (about US$480,000) from the "2012 Young Animator Training Project." Just like in 2010 and 2011, the animation labor group received 214.5 million yen (US$2.65 million) from the Japanese government's Agency for Cultural Affairs, and it distributed most of those funds to studios who train young animators on-the-job.
Little Witch Academia 2 will be releasing sometime in 2015. More information about the series will release soon.
You can visit the anime's Kickstarter here: https://www.kickstarter.com/projects/1311401276/little-witch-academia-2
And their website here: http://www.st-trigger.co.jp/works/lwa/