The official website for the upcoming live-action film of Kazune Kawahara and Aruko's Ore Monogatari!! (My Love Story!!) romantic shoujo comedy manga began streaming a 95-second trailer and a second teaser trailer on Tuesday.
Ore Monogatari!! synopsis from Viz:
Takeo Gouda is a giant guy with a giant heart. Too bad the girls don't want him! (They want his good-looking best friend, Sunakawa.) Used to being on the sidelines, Takeo simply stands tall and accepts his fate. But one day when he saves a girl named Yamato from a harasser on the train, his (love!) life suddenly takes an incredible turn! Takeo can hardly believe it when he crosses paths with Yamato again, and he finds himself falling in love with her… But with handsome Sunakawa around, does Takeo even stand a chance?
Hayato Kawai (Suzuki Sensei) is helming the project, and is working off of Akiko Nogi's (Library War) script. The film will premiere in Japanese theaters on October 31.
The film's main cast includes:
Ryohei Suzuki (Gatchaman) as Takeo Gouda
Mei Nagano (Rurouni Kenshin) as Rinko Yamato
Kentaro Sakaguchi (Umimachi Diary) as Makoto Sunakawa
Yasufumi Terawaki (Boogiepop and Others) and Yutaka Gouda (Takeo's father)
Sawa Suzuki (Aibo) as Yuriko Gouda (Takeo's mother)
Suzuki made and followed his own training regimen to gain 30 kilograms (more than 60 pounds) of weight to portray the role of the two-meter-tall (6.5-feet-tall), estimated 120-kilogram (260-pound) Takeo Gouda.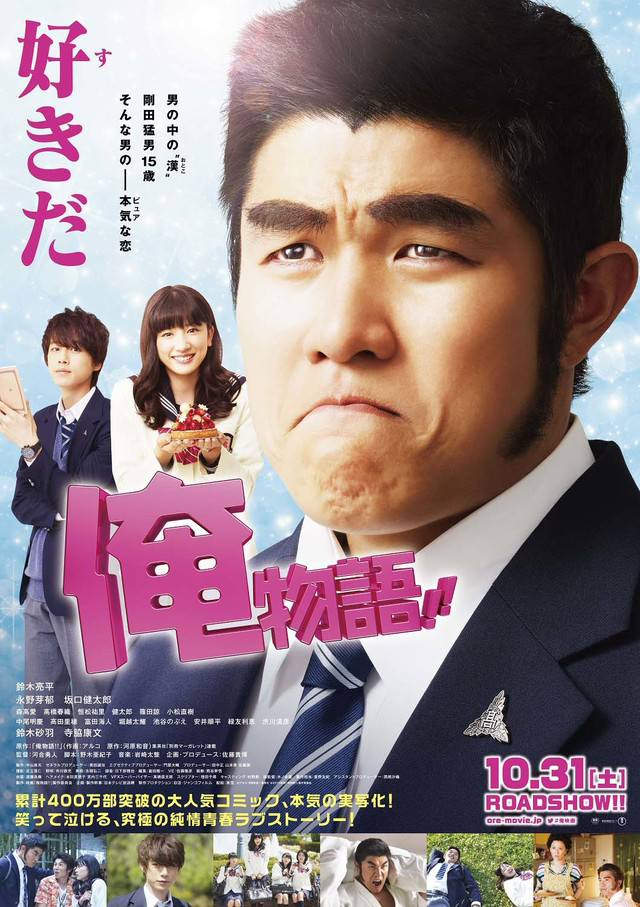 Anime visual: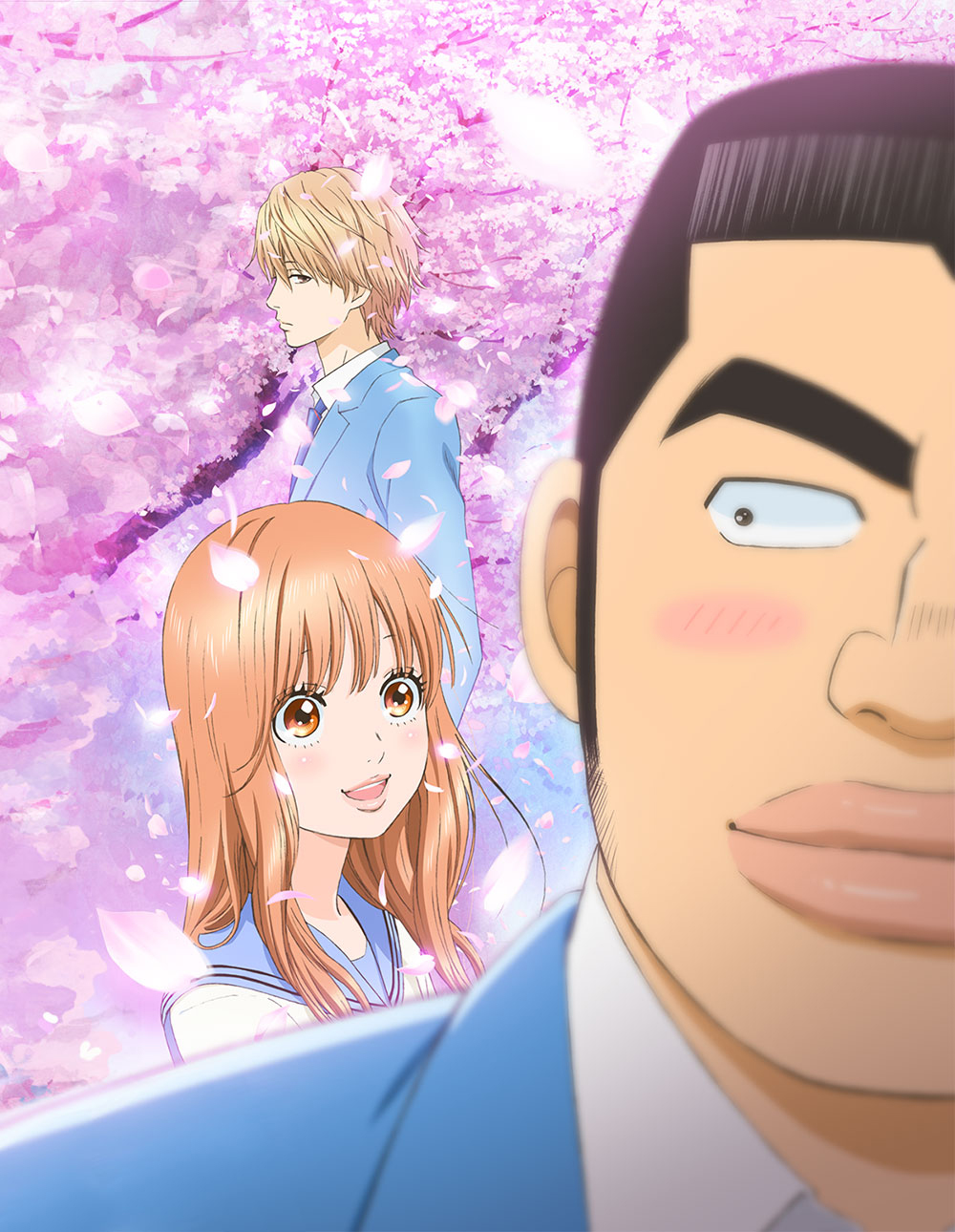 Ore Monogatari!! was first released by Kawahara the October 2011 issue of Bessatsu Margaret, a popular shoujo manga magazine. The original 100-page version of the story started off as a one-shot, but then returned to Bessatsu Margaret as a serialized work. Shueisha recently published the seventh compiled book volume in November 2014. The series won the Best Shoujo Manga award at the 37th Kodansha Manga Awards ceremony last year. It also received a crossover with Komi Naoshi's hit manga Nisekoi.
You can visit the anime's site here: http://www.anime-ore.jp/
And follow their Twitter: @anime_ore
Source: ANN, Comic Natalie