The June issue of Kadokawa's Comptiq magazine announced that Kagami Yoshimizu's (BooBoo KagaBoo, Miyakawa-ke no Kuufuku) Lucky Star manga will be on hiatus due to a new project that he is planning to work on. And now, four months after the hiatus announcement, it was revealed that the manga will resume its publishing on the same magazine in December.
Lucky Star is a four-panel manga that was published in Comptiq magazine since 2004. Aside from Comptiq, it was also featured in few of Kadokawa's other magazines including Shonen Ace, Newtype, Comp Ace and many more.
Lucky Star has received many adaptations based from the series. It has a drama CD, four video games, five light novels, five manga and a 24-episode anime adaptation along with 1 OVA. The anime was produced by Kyoto Animation (Amagi Brillant Park, Nichijou, K-On!!). The series also received an original net animation (ONA) based on it's manga spin-off, Miyakawa-ke no Kuufuku, and was produced by Studio Ordet (Kannagi, Wake Up, Girls!).
Announcement of Lucky Star's manga's comeback: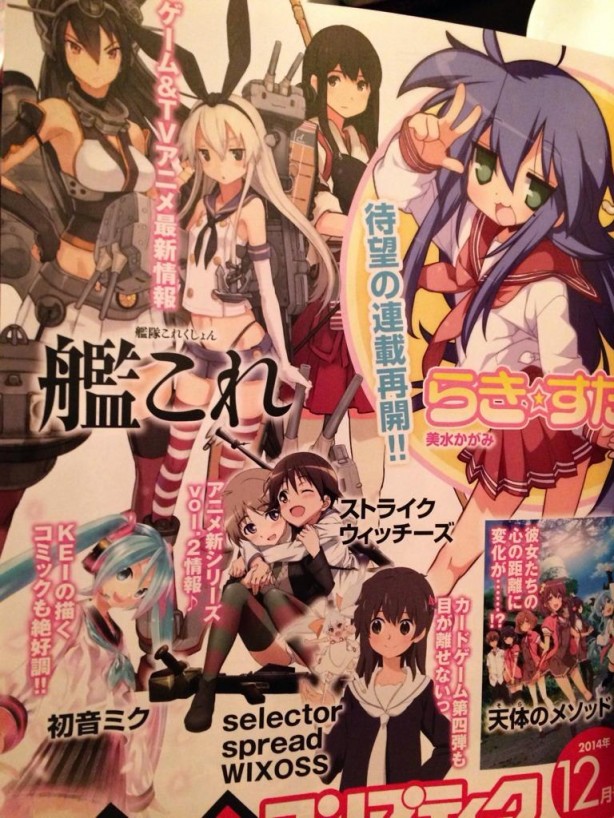 Synopsis of Lucky Star from Haruhichan:
Having fun in school, doing homework together, cooking and eating, playing videogames, watching anime. All those little things make up the daily life of the anime—and chocolate-loving—Izumi Konata and her friends. Sometimes relaxing but more than often simply funny!
Source – Seventh Style