After 30 years of wait the new Lupin series is here! Lupin III (2015) will begin its broadcast on October 2, 2015, 1:29 a.m. on Nippon Television (NTV) with 24 episodes. The series began airing yesterday in advance on Italy's Italia 1 network. A new promotional video has also been launched on Wednesday featuring Rebecca Rossellini.
Cast:
Kanichi Kurita as Arsene Lupin III
Daisuki Jigen (JoJo no Kimyou na Bouken's Mohammed Avdol) Kiyoshi Kobayashi
Daisuke Namikawa (Arslan Senki (TV)'s Narsus) as Goemon Ishikawa XIII
Miyuki Sawashiro (Arakawa Under the Bridge's Maria) as Fujiko Mine
Kouichi Zenigata (Appleseed XIII's Briareos) as Kouichi Yamadera
Gaia Bolognesi (Yes! Precure 5's Rin Natsuki) as Rebecca Rossellini
Staff:
Chief Director: Kazuhide Tomonaga (Buta)
Director: Yuuichirou Yano (Moyashimon)
Character Design: Hisao Yokobori
Art Director: Yasuhiro Yamako (Hime Chen! Otogi Chikku Idol Lilpri)
Director of Photography: Jirou Tazawa (Shingetsutan Tsukihime)
Color Design: Satoko Yamamoto (Nijuu Mensou no Musume)
Script/Series Composition: Yuuya Takahashi (Donten ni Warau)
Editing: Yoshihiro Kasahara (Z/X: Ignition)
Sound Director: Youji Shimizu (Toaru Hikuushi e no Tsuioku)
Sound Effects: Shizuo Kurahashi (Cardcaptor Sakura)
Studio: Telecom Animation Film (Ojiisan no Lamp)
Production: TMS Entertainment (Detective Conan)
First PV:
Key Visual: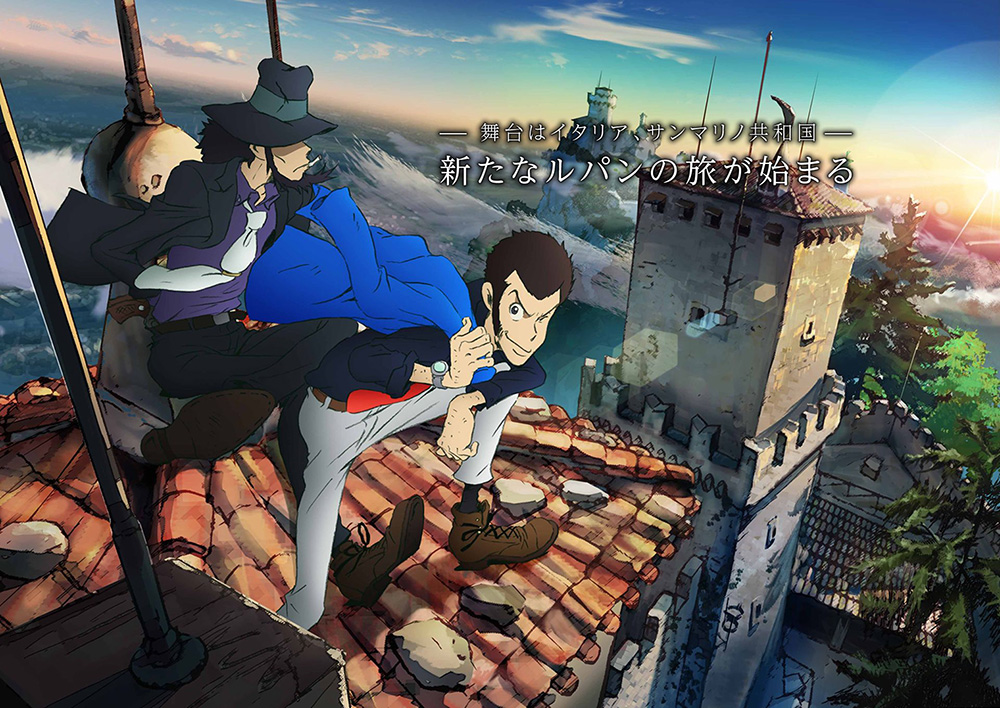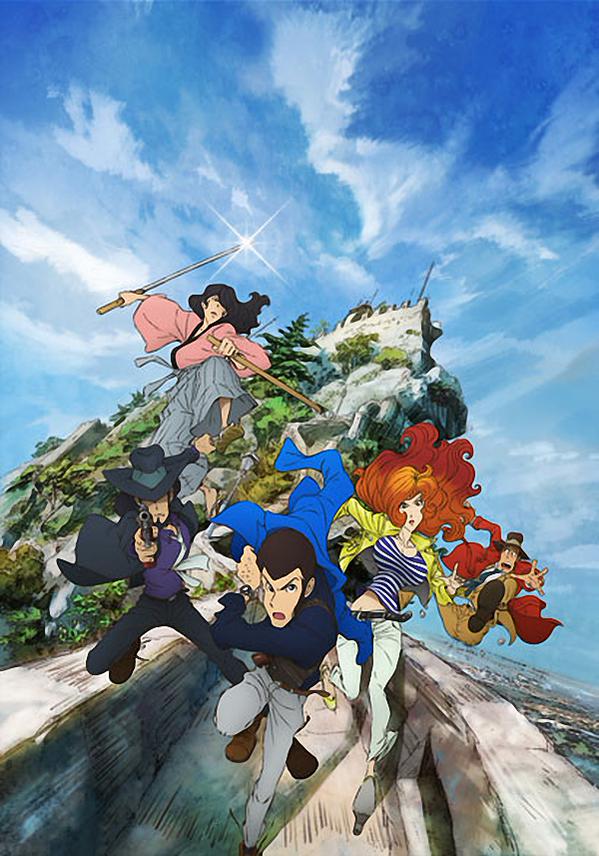 Synopsis of Lupin III (2015) from MAL:
Lupin will be starring as the main character in this upcoming series set to take place in Italy and San Marino.

Reflecting its setting, the anime will debut in Italy before airing in Japan. Lupin III fans will note that the titular thief now has a blue coat, following his earlier appearances in green (first series and some OVAs), red (the second series as well as most films and television specials) or pink (third series).
Visit the anime's official website here.
Source: anime!anime!