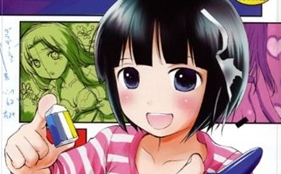 The March 2015 issue of Shonen Gahosha's Monthly Young King Ours GH magazine revealed that Q-taro Hanamizawa's (Rec, Doubutsu Zukan) manga, Marusei, will end next month in the magazine's following issue. The April 2015 issue will ship on February 16, 2015.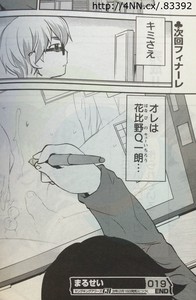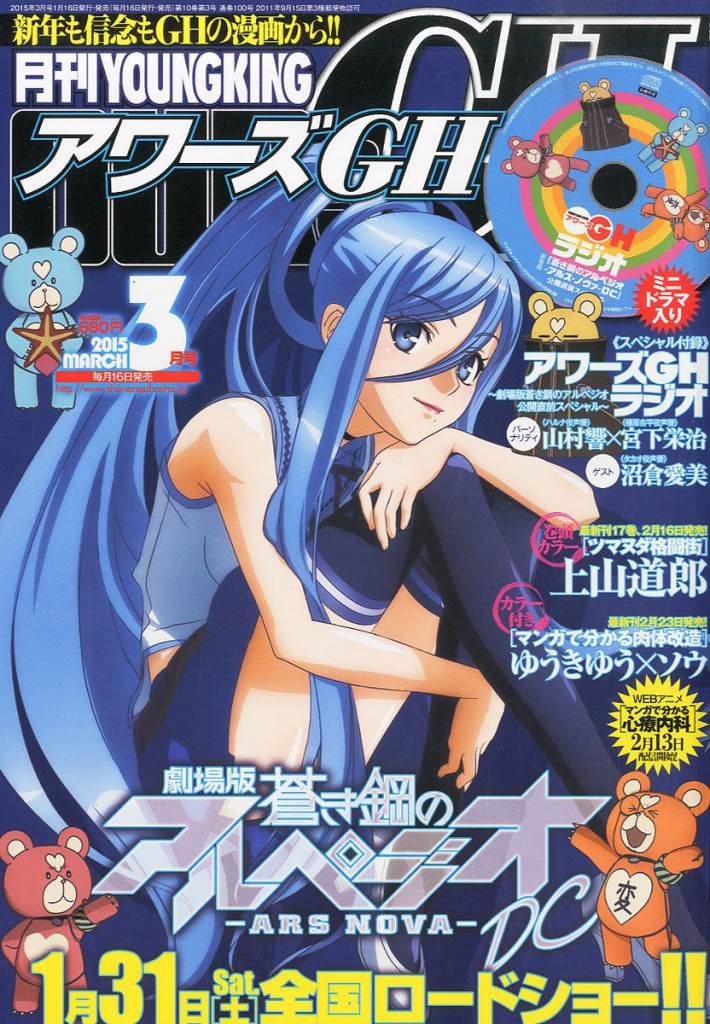 Hanamizawa began the semi-autobiographical romantic comedy series on July 19, 2013. It is a sequel from a romantic comedy, harem and ecchi manga, Shounen yo Taishi wo Dake!. The series has two compiled manga volumes since August 30, 2014.
The prequel, Shounen yo Taishi wo Dake!, began in the same magazine on June 20, 2011 to June 19, 2013. It has a total of 4 compiled manga volumes with 25 chapters.
Synopsis of Shounen yo Taishi wo Dake! from MAL:
Without doing much research on the school or surrounding areas, Hibino Ryouichiro picks an art school in Hokkaido. Tricked by the school advertisements, he goes to the campus only to find out it is a desolate and cold campus. The only glimmer of happiness for Ryouichiro are the girls on campus. Just hours after meeting Kisaragi Riho, the cute girl on campus, she seduces him only to find himself outside naked after she is done with him. Feeling heartbroken and used, he finds comfort in Aso Tomoe, who lives on the floor below at the dorms. Although it is freezing outside, it is hot underneath the sheets for Ryouichiro.
Synopsis of Marusei from MAL:
After dropping out of the art school in Hokkaido, Hibino Ryouichiro moves to Tokyo and starts a living as a novice ero-manga artist Hanabino Q-ichiro.
Source – ANN
sevenpocky | Anime and Manga Enthusiast. Slice-of-life and Sports genre fanatic. Shoujo manga lover.
Oh, and I'm short and I love writing manga news.