This week, Lantis posted a short music video for the ending song of Nagato Yuki-Chan No Shoushitsu, titled "Arigato, Daisuki" sung by Minori Chihara. Not only does Minori Chihara produce music for the anime, she is also the voice actor of the protagonist, Nagato Yuki, and one of the main characters of the original anime, Haruhi Suzumiya no Yuutsu or The Melancholy of Haruhi Suzumiya. Chihara has voiced Nagato Yuki in every anime based on Haruhi Suzumiya no Yuutsu, including Haruhi Suzumiya-Chan no Yuutsu, the chibi spinoff that aired between season 1 and season 2 of the original anime.
Chihara Minori has sung other anime openings such as "Paradise Lost" from Ga:Rei Zero. Chihara's 22nd single, "Arigato, Daisuki" will be available for purchasing on June 24th.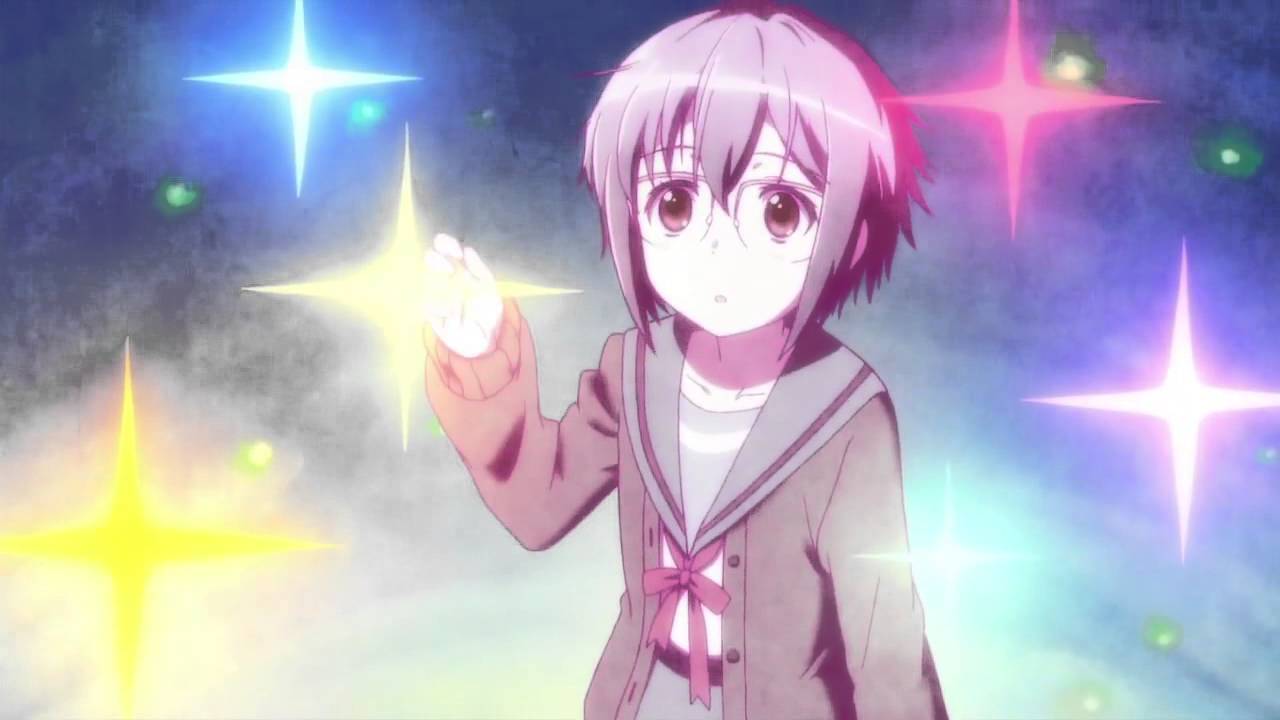 In the Nagato Yuki-chan No Shoushitsu character songs, Chihara sings a duet with Natsuko Kuwatani, the voice of Asakura Ryoko. The song is titled "In Love," and will release on May 24th. Both Mikuru and Tsuruya's character songs release on June 24th, while Haruhi Suzumiya (Aya Hirano)'s releases on July 22nd. Nagato Yuki and Asakura Ryoko's character song pictures can be seen below.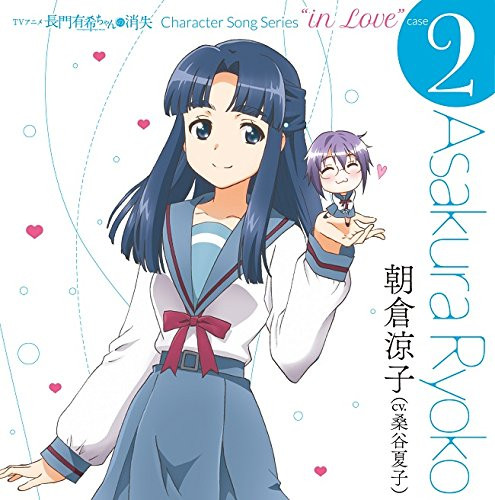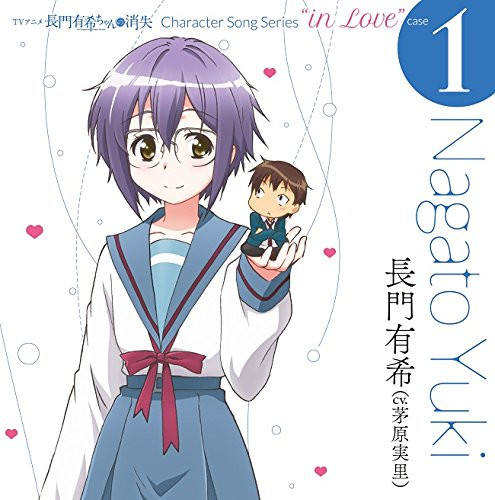 The Disappearance of Nagato Yuki-chan is a spin-off manga in The Melancholy of Haruhi Suzumiya franchise, where it stars the eponymous character Yuki Nagato. The series takes place in the alternate universe established in The Disappearance of Haruhi Suzumiya. The series is written and drawn by Puyo, which started in February 2010. To date, the series has a total of 5 volumes with the 6th volume releasing on December 26th this year.
There is very little information regarding the anime announcement of The Disappearance of Nagato Yuki-chan, including whether or no Kyoto Animation will produce it. Two other spin-off manga were also produced into anime: The Melancholy of Haruhi-chan Suzumiya and Nyoron Churuya-san.
The Disappearance of Nagato Yuki-chan synopsis from Haruhichan:
Yuki Nagato, the shy president of the literature club, has never been very sure of herself around other people. But around Kyon, the only boy in the tiny, three-person club, Yuki finds herself faltering even more than usual. For Kyon, and for her precious club, Yuki must find her confidence and let her true personality shine! Enjoy taking a fresh look at your favorite characters in this brand-new story set in the world of The Disappearance of Haruhi Suzumiya!
Source – Lantis, Crunchyroll, MyAnimeList