It has been revealed that the 11th and latest volume of Okayado's Monster Musume (Everyday Life with Monster Girls) manga will include new OVA /OAD is in production and is set to release next april.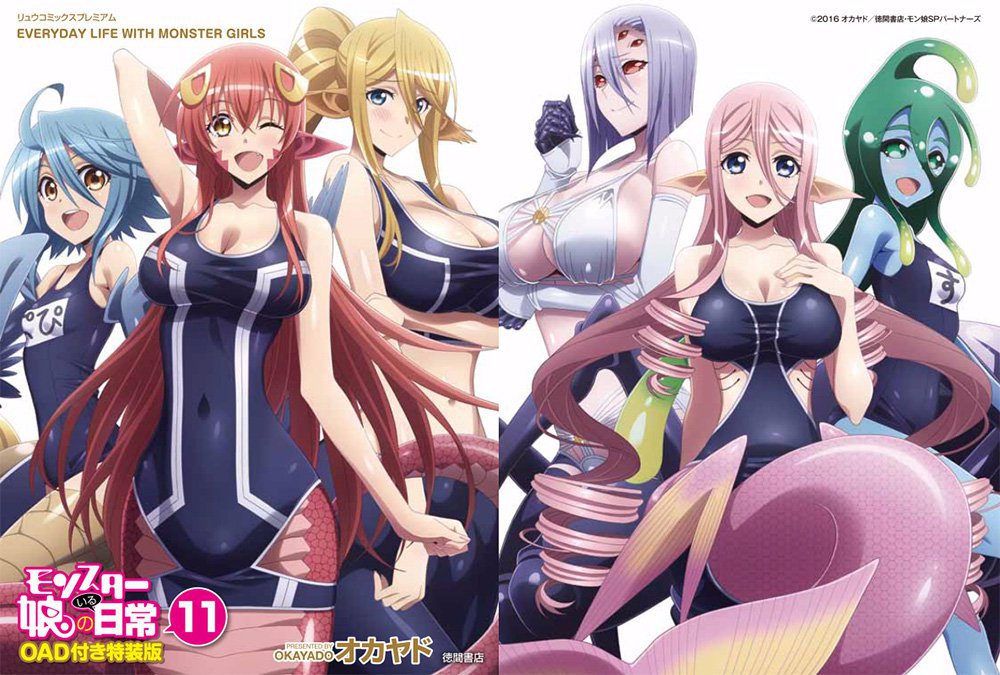 The second OVA will come bundled with a special edition of the manga's 12 volume, which will release in April 2017. The OVA will animate chapter 26 of the manga, which will focus on Rachnera Arachnera. In addition, the bundle will also contain a special visual featuring the main girls in their undergarments.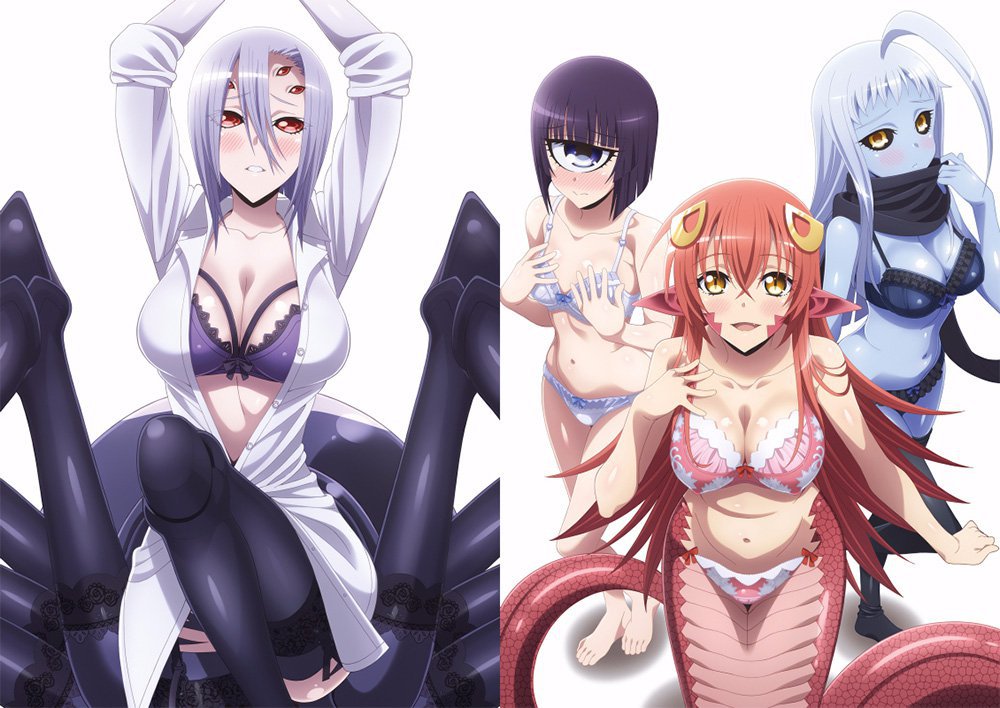 The first OVA was bundled with the manga's newest volume. It animates the chapter 17 from the 4th volume and will focus on a gym pool episode involving Miia, Cerea, Mero, Polt, and Kurusu.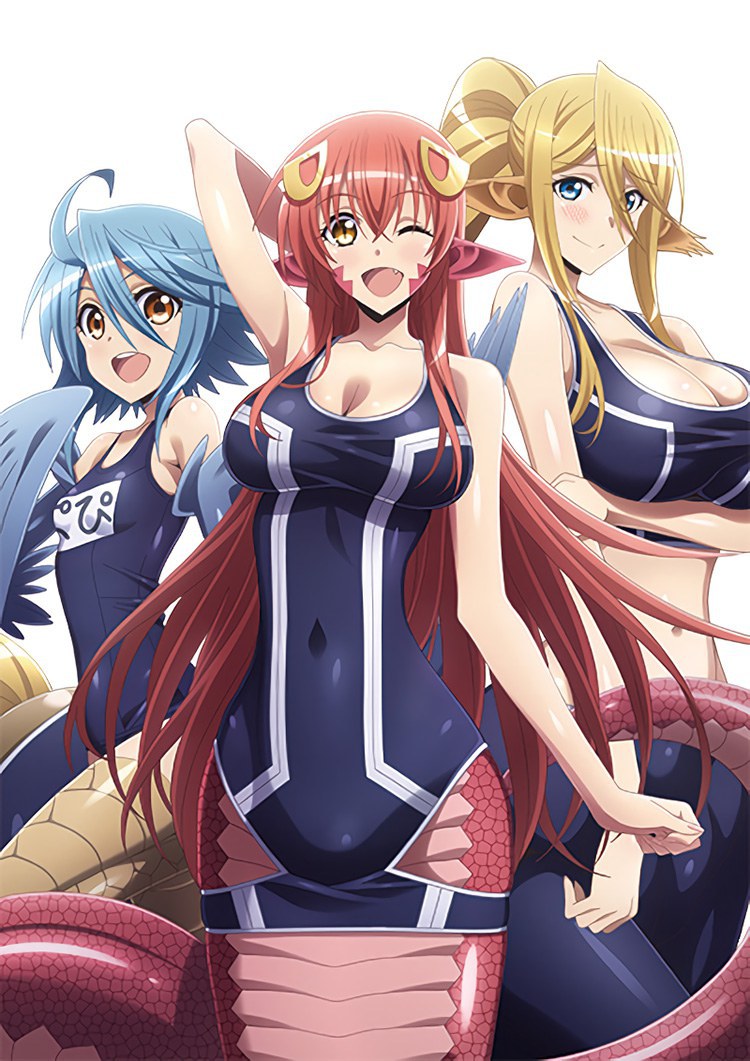 Monster Musume no Iru Nichijou (Everyday Life with Monster Girls) or just Monster Musume, is a romantic, ecchi harem manga written and illustrated by Okayado (Takemaru Inui). The series began in March 2012 in Tokuma Shoten's Monthly Comic Ryu magazine where a total of 10 volumes have been compiled and published to date, with over 1,000,000 copies sold. The series has been very popular where the release of new volumes debut in the top 3. The Monster Musume anime was announced in the manga's 7th volume.
Monster Musume synopsis from Haruhichan:
Monsters—they're real, and they want to date us! Three years ago, the world learned that harpies, centaurs, catgirls, and all manners of fabulous creatures are not merely fiction; they are flesh and blood—not to mention scale, feather, horn, and fang. Thanks to the "Cultural Exchange Between Species Act," these once-mythical creatures have assimilated into society, or at least, they're trying.

When a hapless human named Kurusu Kimihito is inducted as a "volunteer" into the government exchange program, his world is turned upside down. A snake-like lamia named Miia comes to live with him, and it is Kurusu's job to take care of her and make sure she integrates into his everyday life. Unfortunately for Kurusu, Miia is undeniably sexy, and the law against interspecies breeding is very strict. Even worse, when a ravishing centaur girl and a flirtatious harpy move in, what's a full-blooded young man with raging hormones to do?!
A 2nd Monster Musume pool OVA has been announced and will be bundled with the manga's 12th volume, set to release in April 2017. The first OVA is being bundled with the 11th volume of the manga releasing on November 12th.
You can visit the anime's website here: http://monmusu.tv/
And follow their Twitter: @monmusu_tv