With the "Counterattack! The Second SN Operation" launching for the popular browser game, Kantai Collection, on August 10 which includes seven maps that seem to reference the Solomon Islands Campaign and/or Guadalcanal Campaign. This weekend's update introduces a small expansion to the midsummer seasonal dressing with Tenryuu Class Light Cruiser Tatsuta joining her sister in the offering of swimsuit CG.
During the summer event, the game updated with new summer swimsuit themed graphics of Tenryuu, Shigure (Kai Ni), Yuudachi (Kai Ni), Akashi (Kai), while Italia received limited graphics. Here are the previous swimsuit art that was revealed: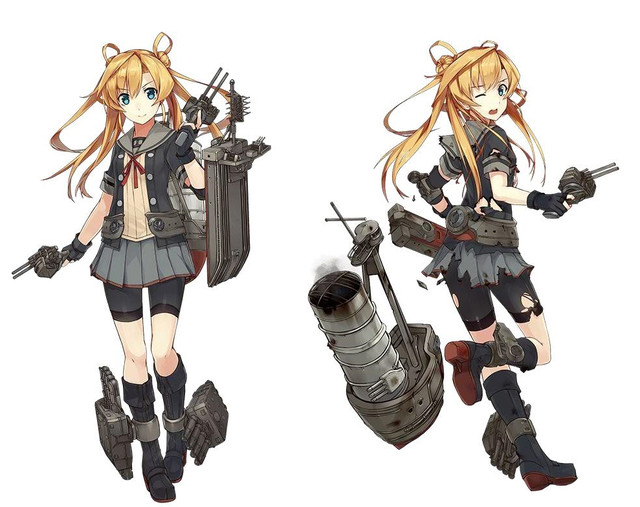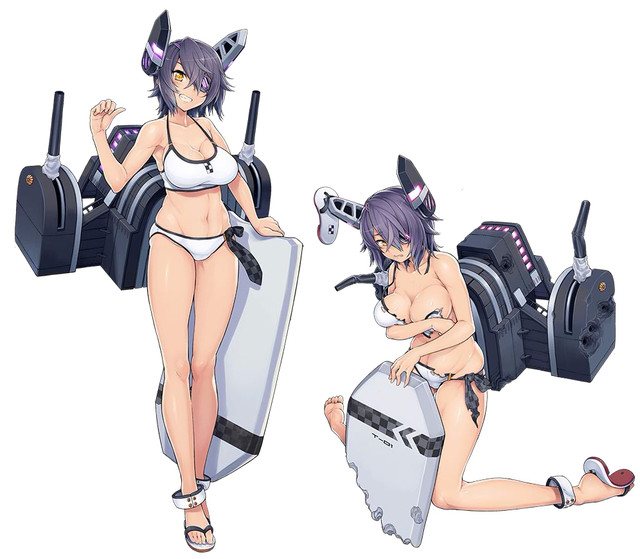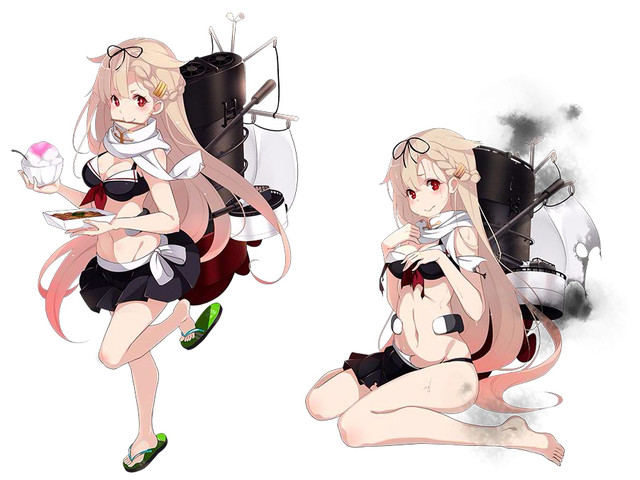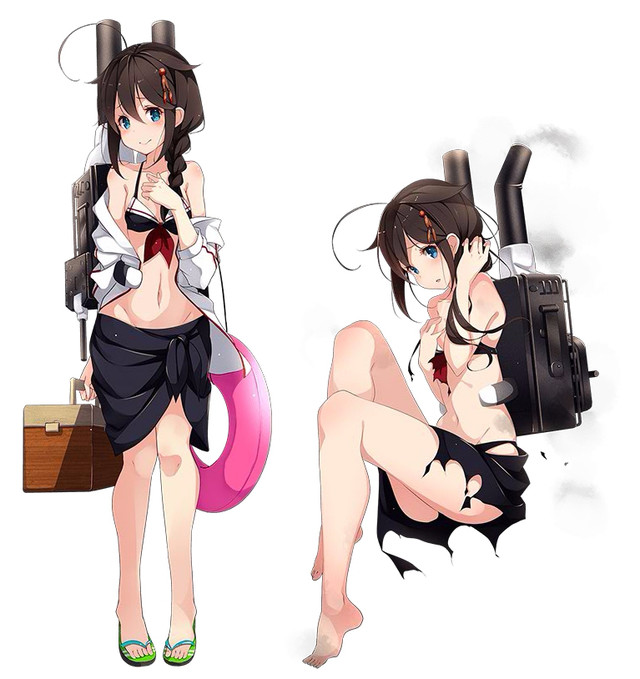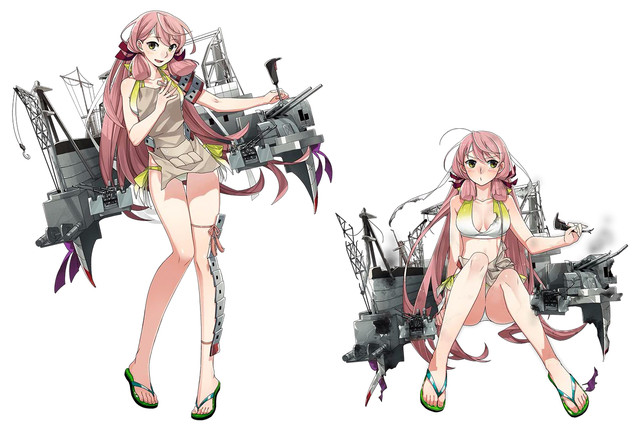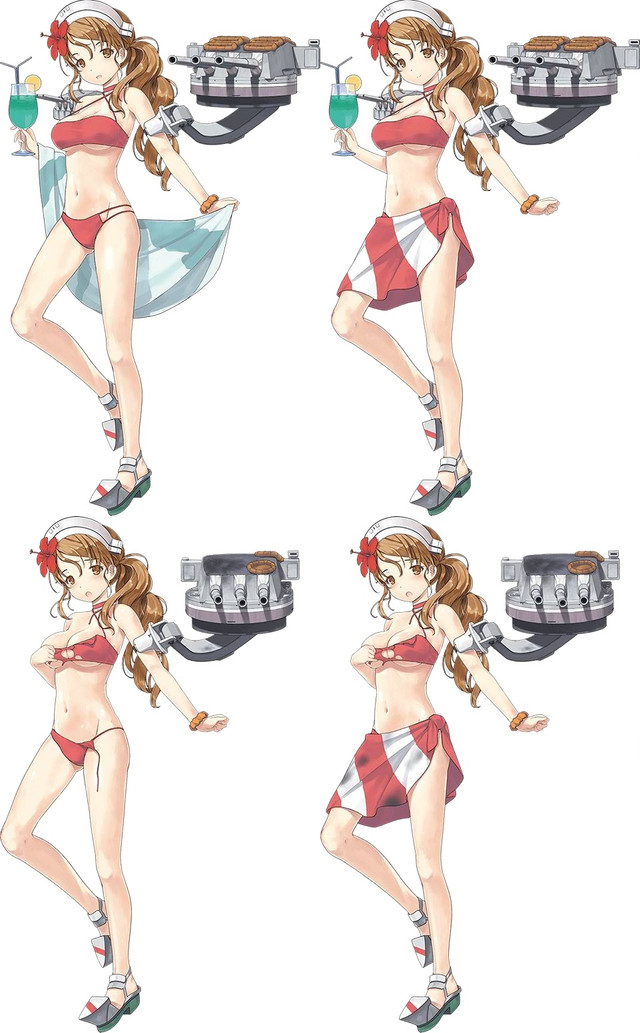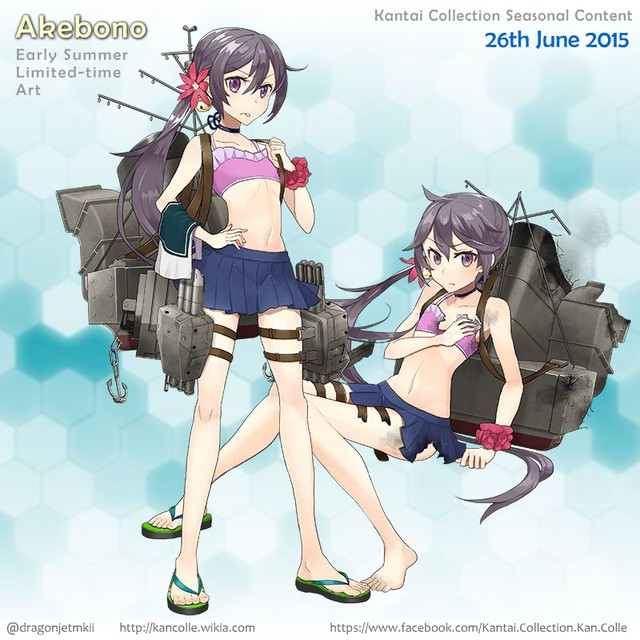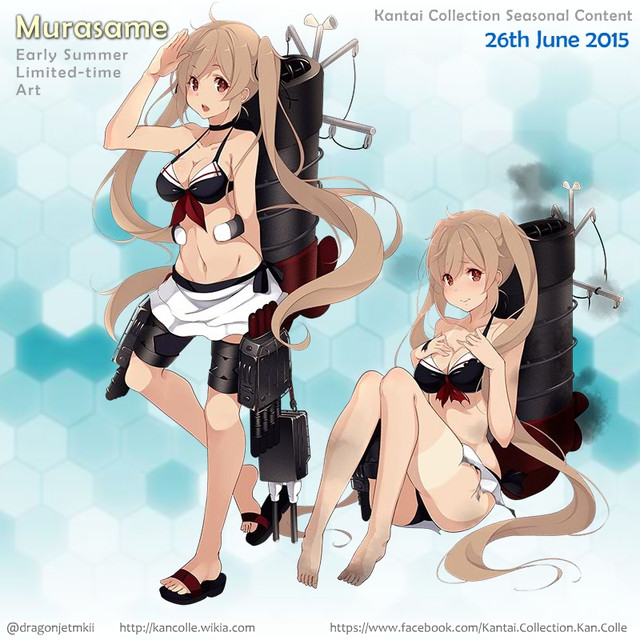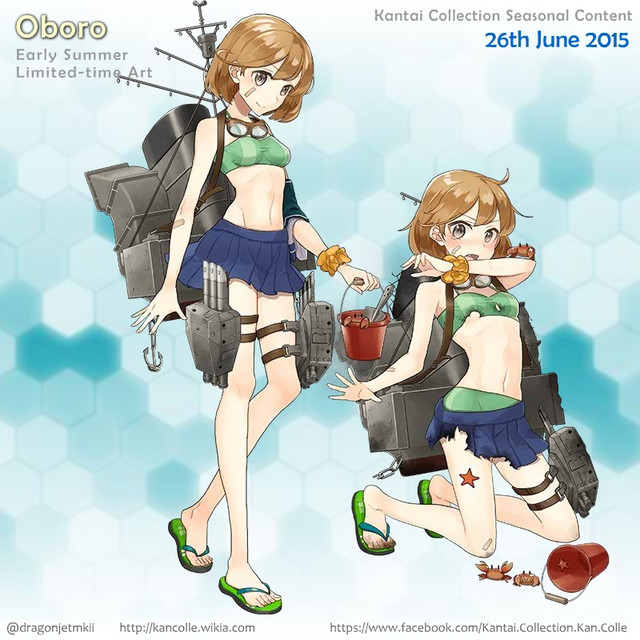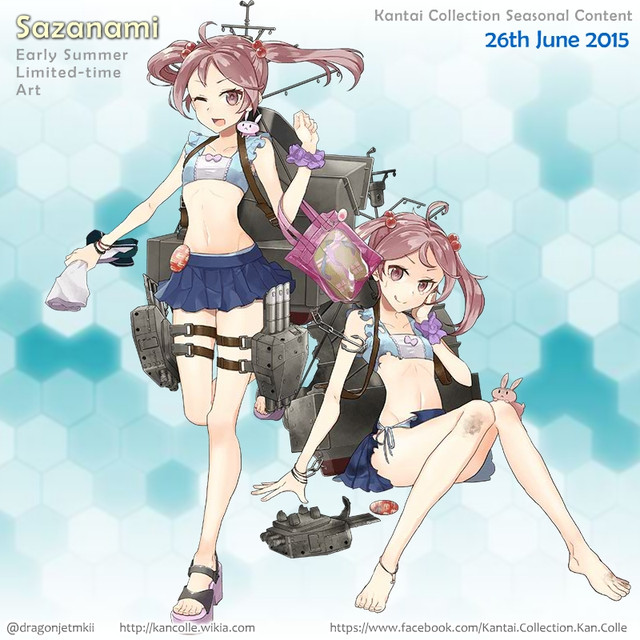 There is also new furniture available for the summer as well, including an Anchorage Beach Teahouse, a Commercial Shaved Ice Maker, Fleet Shaved Ice Flag, Beach Teahouse Flooring, Beach Teahouse Temporary Wall Boards and a Beach Teahouse Window. The next summer event is set to start in August.
Source: Kancolle Wiki, Crunchyroll