Assassination Classroom's official website recently released the third promotional video for the series, which is as follows;
This is the first promotional video to date for Assassination Classroom (Ansatsu Kyoushitsu) to display actual animated footage of the series. The website also announced that the first episode of the series, Episode 0, "Deai no Jikan" translated as Encounter Time would be aired at the Jump Special Anime Festa Event 2014.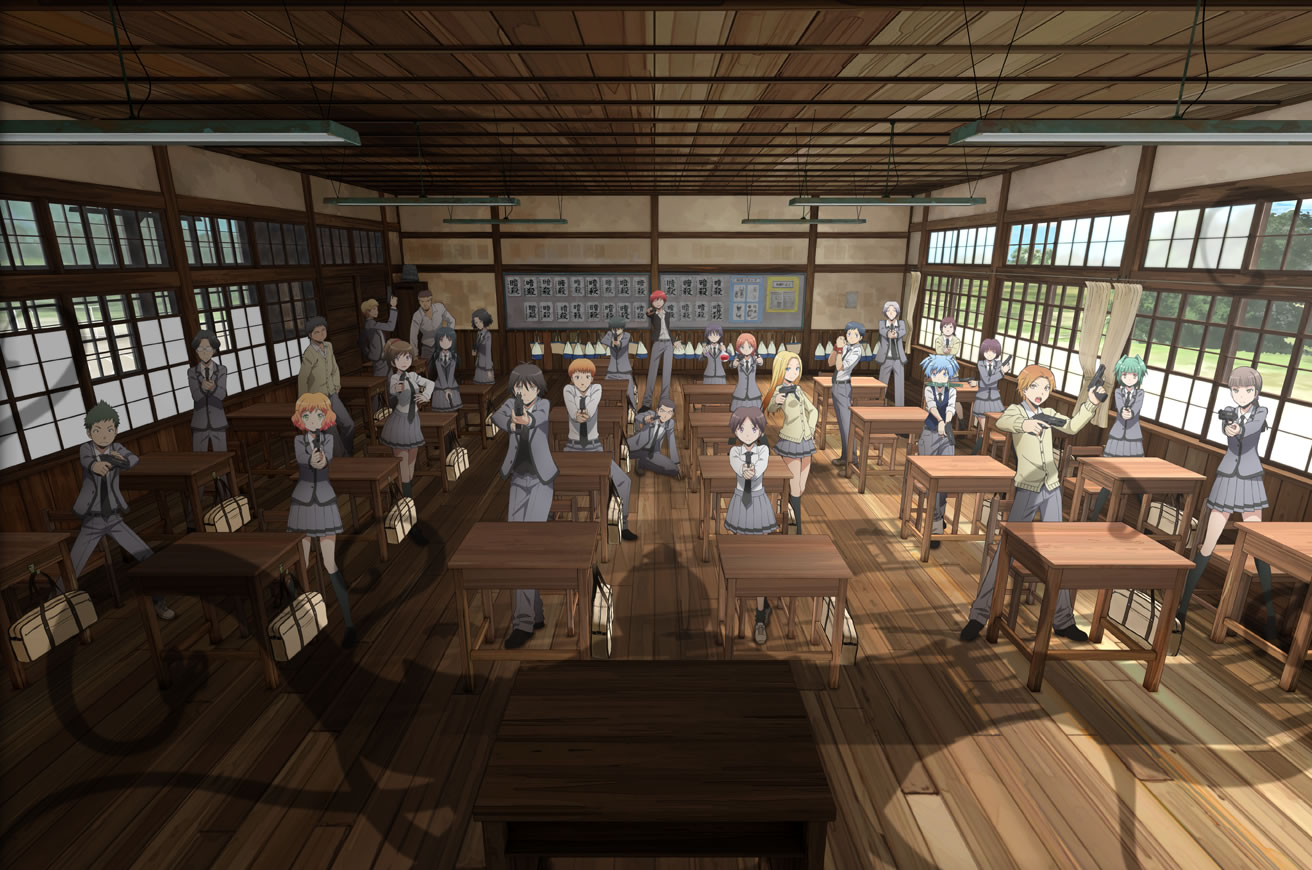 Assassination Classroom will premiere in Japan on January 9th, 2015. The cast is as follows:
Jun Fukuyama (Lelouch Lamperouge in Code Geass: Hangyaku no Lelouch) will voice the teacher Koro-sensei
Mai Fuchigami (Miho Nishizumi from Girls und Panzer) as Nagisa Shota
Nobuhiko Okamoto (Rin Okumura in Ao no Exorcist) will voice Karma Akabane
Miho Hino (Toki from Seitokai Yakuindomo) voices Sumire Hara
Kouki Harasawa (Hesma in Fantastic Children) voicing as Takuya Muramatsu
Ryota Osaka (Haruto Tokishima in Kakumeiki Valvrave) voices Yuma Isogai
Shizuka Itou (Luviagelita Edelfelt in Fate/kaleid liner Prisma Illya) will be voicing Irina Jelavic
Aya Suzaki (Tamako Kitashirakawa from Tamako Market) as Kaede Kayano
Subaru Kimura (Takeshi Gouda from Doraemon) will voice Ryouma Terasaka
ジャンプスペシャルアニメフェスタ2014お疲れ様でした!TVアニメ追加情報!!公式サイトにて、本日より配信開始!!動く殺せんせー&E組生徒達の最新映像を初お披露目!最新PV「3年E組!殺せんせー!」ぜひごらんください♪ http://t.co/r20fzcFtXK #暗殺教室

— アニメ『暗殺教室』劇場版DVDBD発売! (@ansatsu_anime) November 9, 2014
Assassination Classroom (Ansatsu Kyoushitsu) synopsis from Haruhichan.
The students of class 3-E have a mission: kill their teacher before graduation. He has already destroyed the moon, and has promised to destroy the Earth if he can not be killed within a year. But how can this class of misfits kill a tentacled monster, capable of reaching Mach 20 speed, who may be the best teacher any of them have ever had?
Source: Official website, Twitter, Crunchyroll