A familiar face appeared in the second season of the anime adaptation of Yama no Susume. In the 12th episode of the anime, a small cameo from a well known character from Studio Trigger's Kill la Kill appeared in the background of a classroom scene.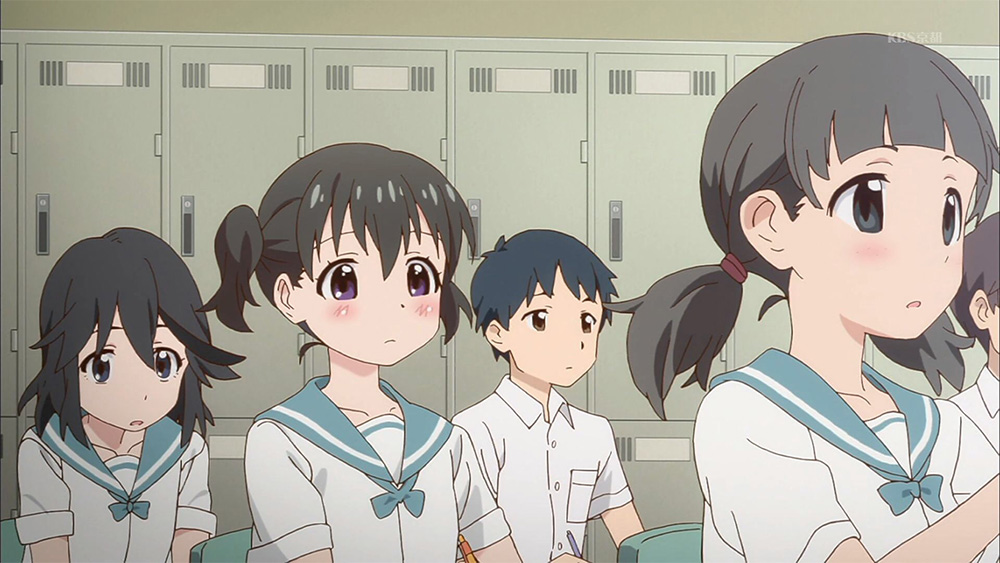 Don't see it yet?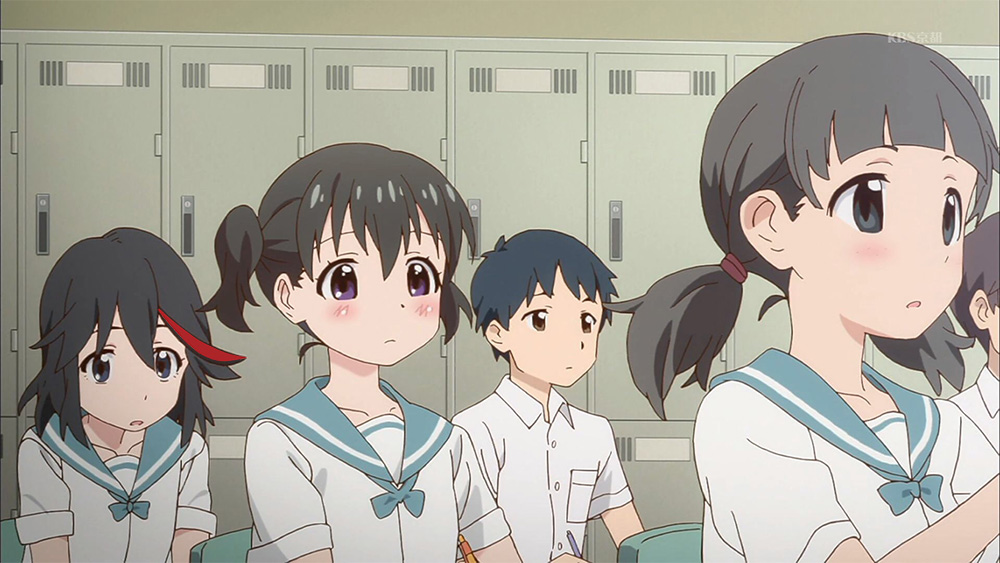 The reason for Ryuuko Matoi's cameo in the second season of Yama no Susume is that Shota Iwasaki, an animation director of various episodes of Kill la Kill, helped with the production of the 12th episode of the series.
Yama no Susume (Encouragement of Climb) is a manga series written and illustrated by Shiro. The manga began in 2011 in Earth Star Entertainment's Comic Earth Star magazine. An anime adaptation was produced last year from studio 8-Bit (Tokyo Ravens, Infinite Stratos) and directed by Yuusuke Yamamoto (Welcome to the N.H.K., Walkure Romanze). The series ran for one season with each episode being approximately 5 minutes long. A second season of the anime began airing from July 9th this year and is expected to run for a total of 24 episodes at approximately 13 minutes each.
Here is a synopsis from Haruhichan:
Aoi prefers indoor hobbies and is afraid of heights, but her childhood friend Hinata loves to show off her passion for mountain climbing. As young children they once watched the sunrise from the top of a mountain, and now they've decided to take up mountain climbing in hopes of seeing that sunrise again. They have cooking battles with mountaineering gear, climb small hills in their neighborhood, and meet new mountaineering friends as they learn the ropes of the hobby. When will they finally see that sunrise again?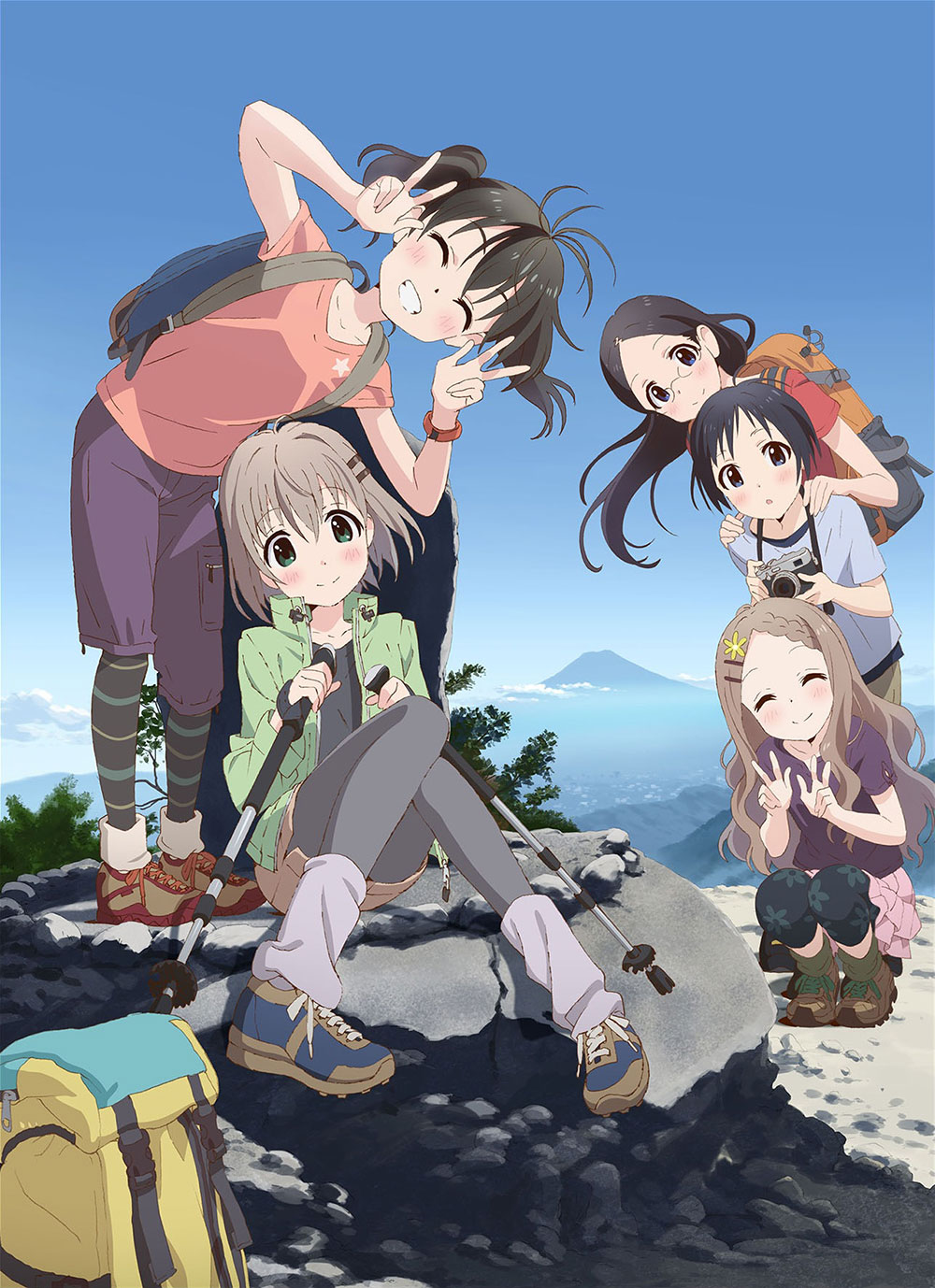 The second season of the Yama no Susume anime is currently airing on Wednesdays at 10:00pm JST on Tokyo MX.
You can visit the anime's official website here: http://yamanosusume.com/
And follow their Twitter:  @yamanosusume
Source – Crunchyroll