The official website for the recently revealed new anime adaptation project of Kentarou Miura's Berserk manga has launched and has unveiled a new visual.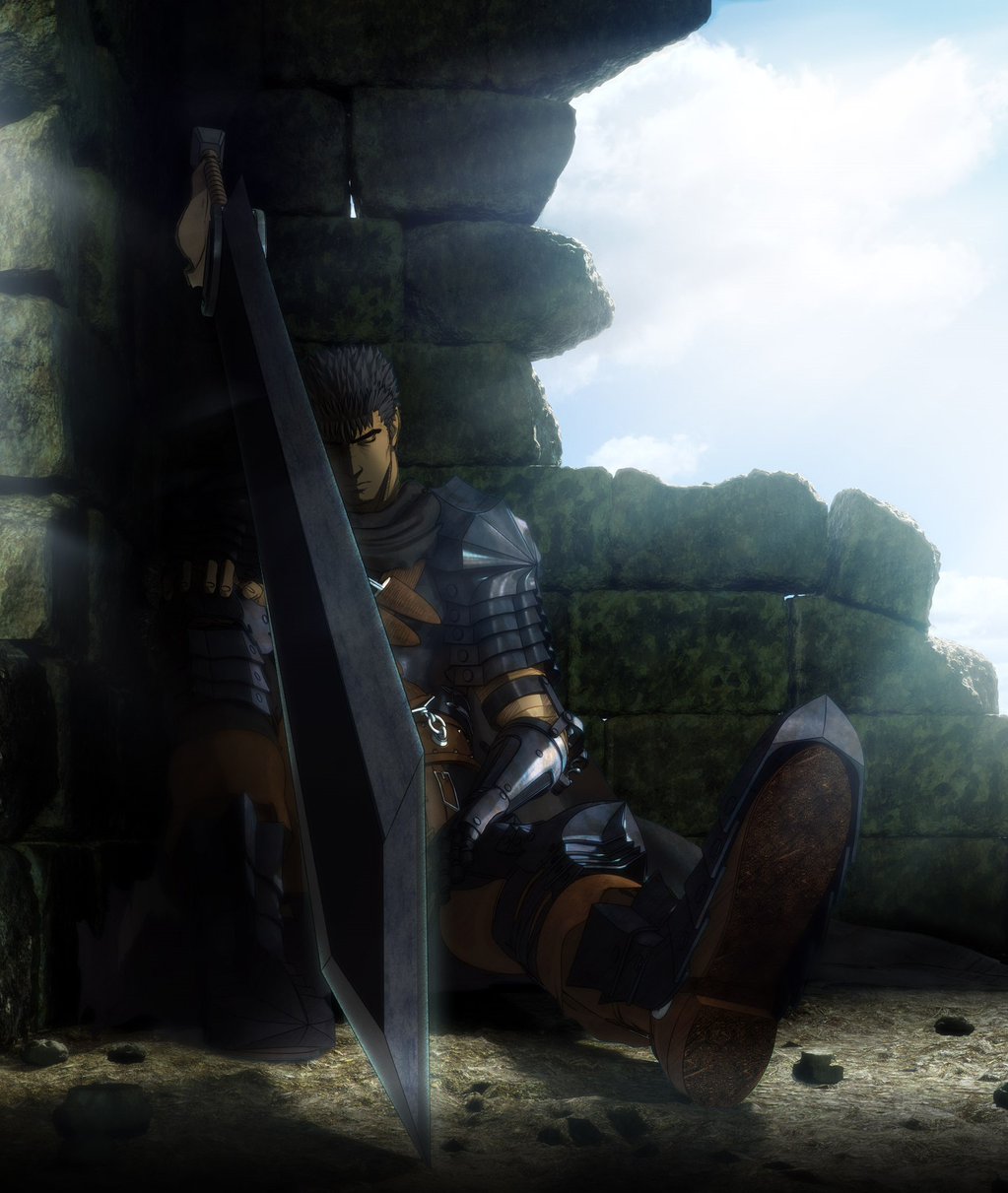 The new anime adaptation project of Kentarou Miura's Berserk manga has been green-lit according to the first 2016 issue of Hakusensha's Young Animal magazine. NBC Universal will unveil the anime's first promotional video at its winter Comiket booth, which will run from December 29-31. The announcement did not note the format of the anime (TV, film, OAV, etc.).
Miura comments in the magazine that the anime project will depict Guts in his "Black Swordsman" appearance, which is only revealed in parts of the manga that go beyond any previously animated Berserk story, and is only briefly hinted at in the first and last episode of the 1997 television anime series.
The magazine also revealed that the 1997 Berserk television anime series will get a newly priced Blu-ray Disc release with the 2012 HD remaster. The new boxset is slated for an April 20 release, and will cost a total of 18,000 yen (about $148 USD).
In addition, Miura will put his Berserk manga on hiatus, with the next chapter coming in "around" summer next year. The manga will also then be published as an irregular series.
Berserk 1997 visual:
Berserk is a Japanese dark fantasy manga series written and illustrated by Kentaro Miura. Set in a medieval Europe-inspired dark fantasy world, the story centers on the characters of Guts, a lone mercenary, and Griffith, the leader of a mercenary band called the Band of the Hawk. Themes of isolation, camaraderie, and the question of whether humanity is fundamentally good or evil pervade the story, as it explores both the best and worst of human nature. Both the manga and anime are noted for their heavy violence and the sexual content.
Miura premiered a prototype of Berserk in 1988. The first volume of the manga was published on November 26, 1990 by Hakusensha in its Jets Comics collection. In 1992, after the publication of three more volumes, Berserk began serialization in Young Animal. The series was adapted into a twenty-five episode anime series covering the series' first story arc by Oriental Light and Magic from October 7, 1997 to March 31, 1998. A trilogy of films, Berserk: The Golden Age Arc, were released beginning in 2012.
Berserk synopsis from MAL:
A brave young warrior named Guts fights for his fortune as a mercenary on the front lines. A fated encounter unites Guts with the charismatic and deadly young man named Griffith. Leading the rogue soldiers known as the Band of the Hawk, Griffith wields his formidable force like no other. Driven by a quest for status, the Hawks exert military and social prowess the likes of which have never been seen before. The armies of Midland will quake with fear as Griffith and Guts set off on a path that will bring the world to its knees.
Source: Berserk official website