The official website of the anime adaptation of Norimitsu Kaihou and Sadoru Chiba's Gakkou Gurashi! manga has revealed an updated visual at the end of the first episode to reflect what is really happening in the world of the series.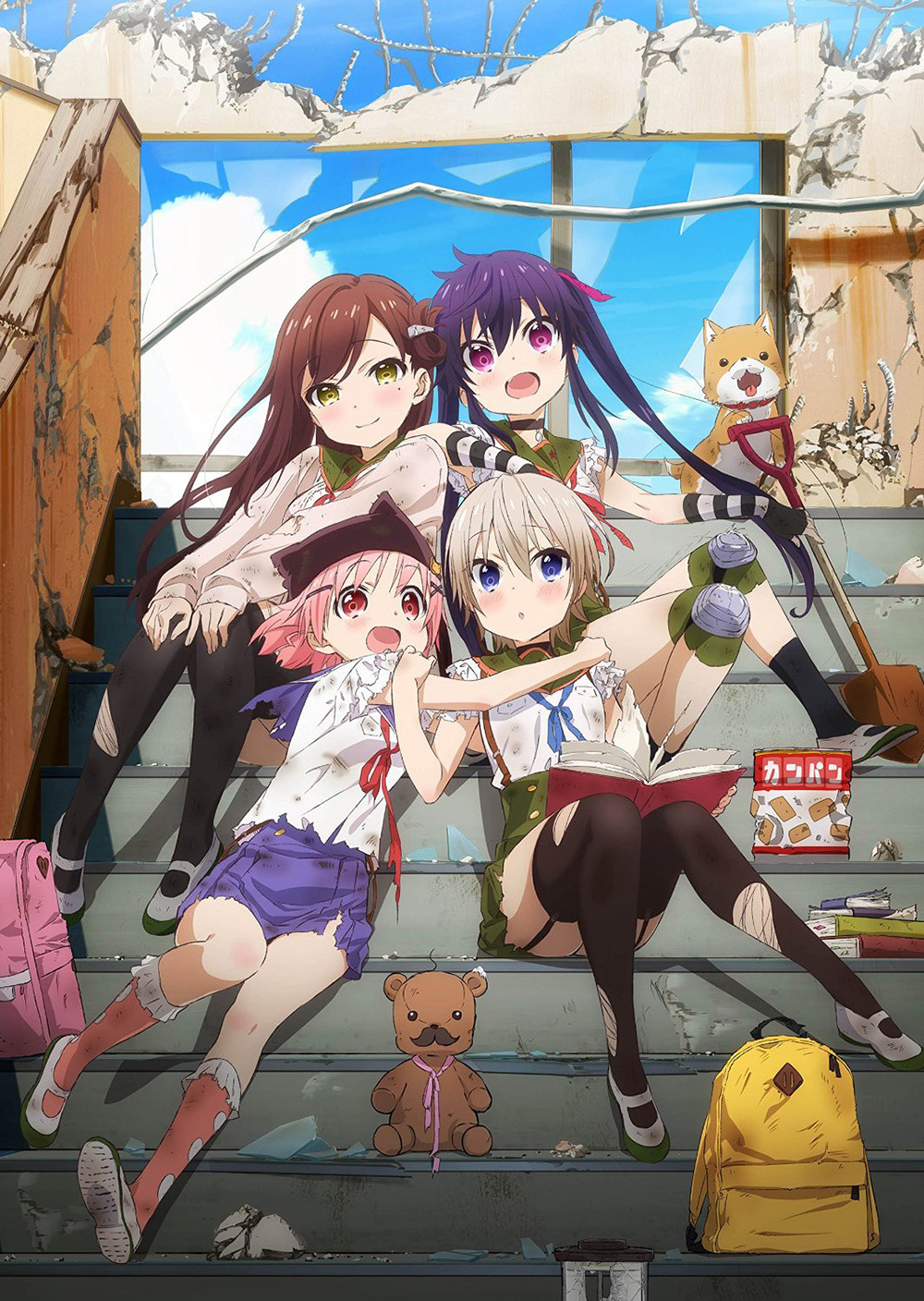 Previous visual: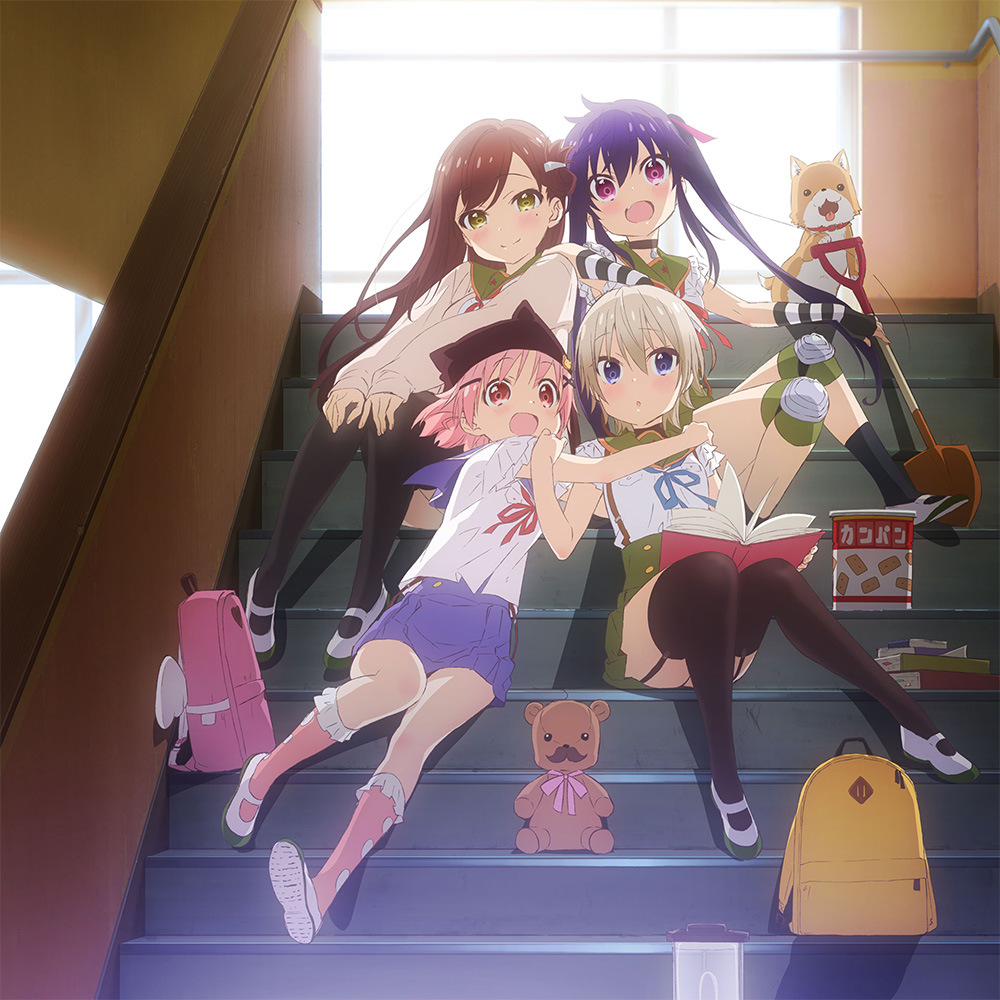 Earlier last week a fan wondered why the main character, Yuki Takeya, has different a school uniform than the rest of the main cast. The Japanese Twitter user believes that they have found an explanation that gives the visual choices a deeper, psychological meaning.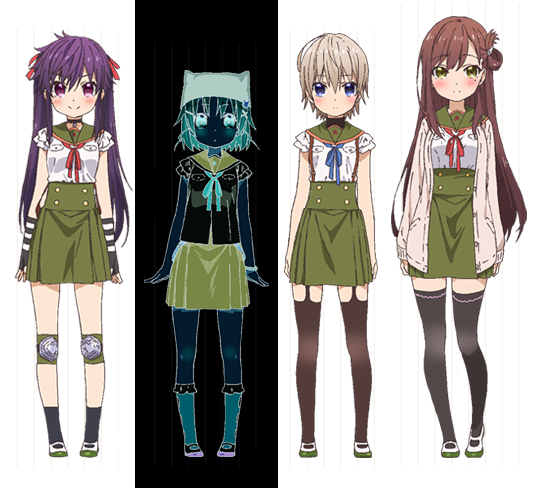 He also stated that if you place the girls side by side and reverse the color palettes, the colors of their uniforms match perfectly.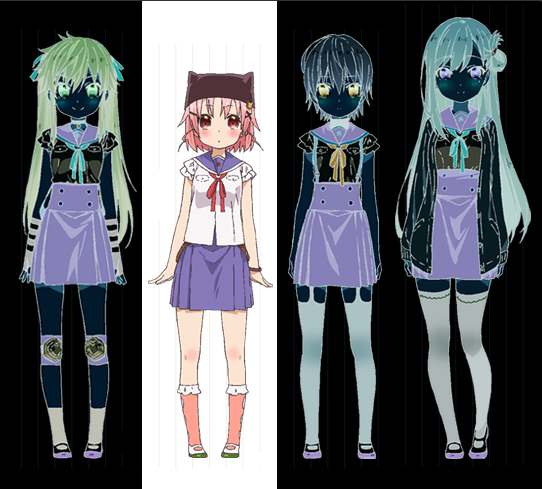 This suggests that Yuki's mismatched uniform is actually reflective of her 'inverted' psychological state.
In other Gakkou Gurashi! related news, various new visuals of the series has been featured in NyanType and Megami:
Main anime visual: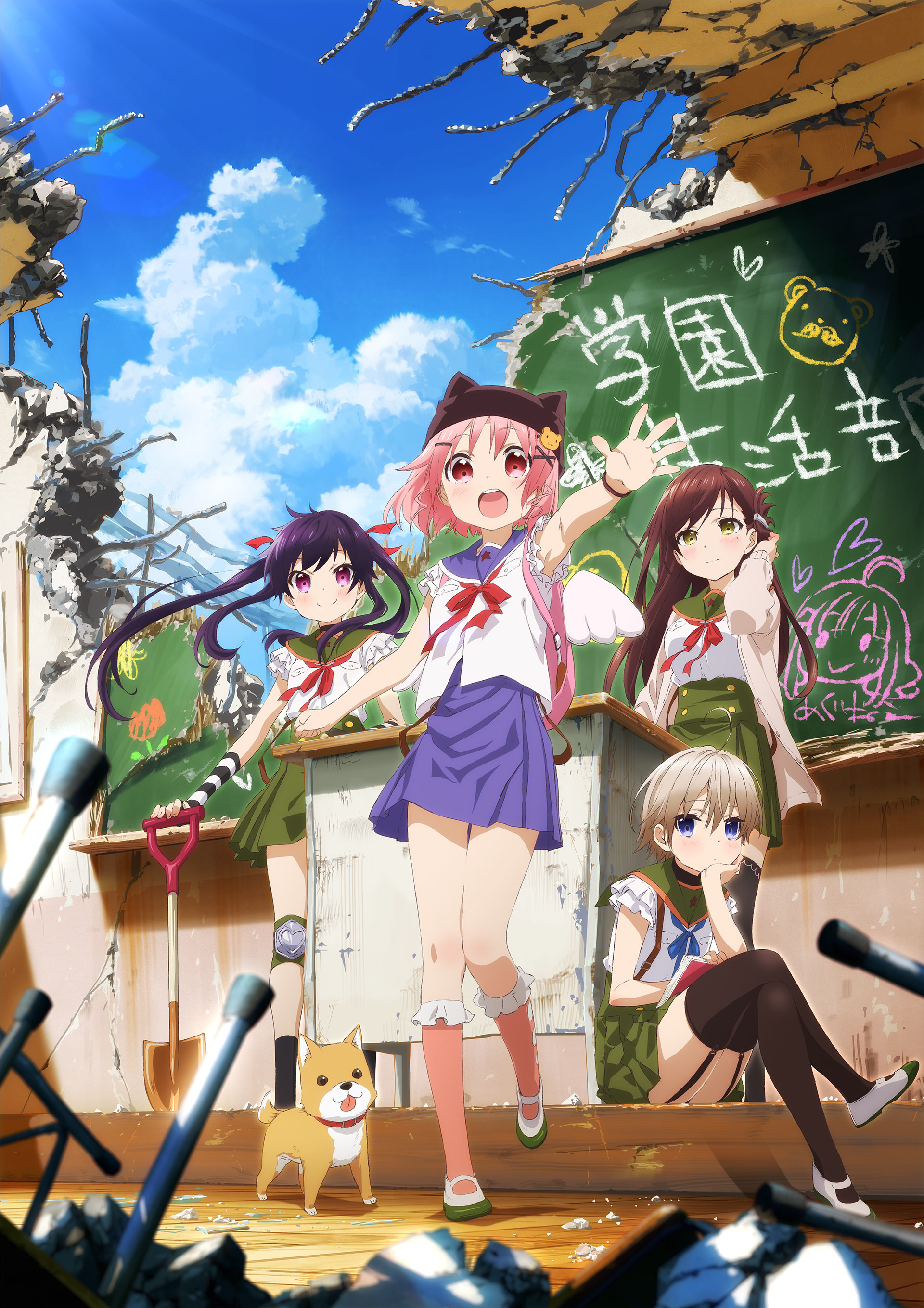 The anime's website revealed the cast members earlier:
Emiri Katou (Kyuubey from Mahou Shoujo Madoka★Magica) will voice Taromaru
The site has also revealed small pieces of preview audio for Gakkou Gurashi!'s main cast, which includes:
Inori Minase (Chino Kafuu in Gochuumon wa Usagi Desu ka?) will be voicing Yuki Takeya
Ari Ozawa (Chiyo Sakura in Gekkan Shoujo Nozaki-kun) is voicing Kurumu Ebisuzawa
Mao Ichimichi (Kazumi Schlierenzauer from Gokukoku no Brynhildr) as Yuuri Wakasa
Rie Takahashi (Akane Uchida in Shirobako) voices Miki Naoki
Ai Kayano (Menma from AnoHana) will voice Megumi Sakura
The first staff members of the production crew were earlier unveiled and consists of:
Director: Masaomi Ando (White Album 2, Muv-Luv Alternative: Total Eclipse)
Series Composer: Norimitsu Kaihou (Manga's Creator)
Anime Character Designer: Haruko Iizuka (Little Busters!, Tamayura)
Animation Studio: Studio Lerche (Fate/Prototype, Assassination Classroom)
The site has also revealed that the Opening theme of the upcoming anime will be the song Friend Shitai performed by the main cast of the anime. The Ending theme will be performed by Japanese singer Maon Kurosaki.
Gakkou Gurashi! is a Japanese manga series written by Nitroplus' Norimitsu Kaihou and illustrated by Sadoru Chiba. The series began serialization in the July 2012 issue of Houbunsha's Manga Time Kirara Forward magazine. An anime adaptation by Lerche will begin airing in Summer 2015
Gakkou Gurashi! from Haruhichan:
Takeya Yuki is in love with the school. For her, it's a wonderful place, where she enjoys her school activities, especially the activities of her club: School Life Club. The club has Rii-chan as the president, Kurumi-chan as another member, and the teacher, Megu-nee, always there for them. Yes, she is in love with her school… on her mind. Because, for her, the reality of the school and their club's activities is way too hard to be perceived…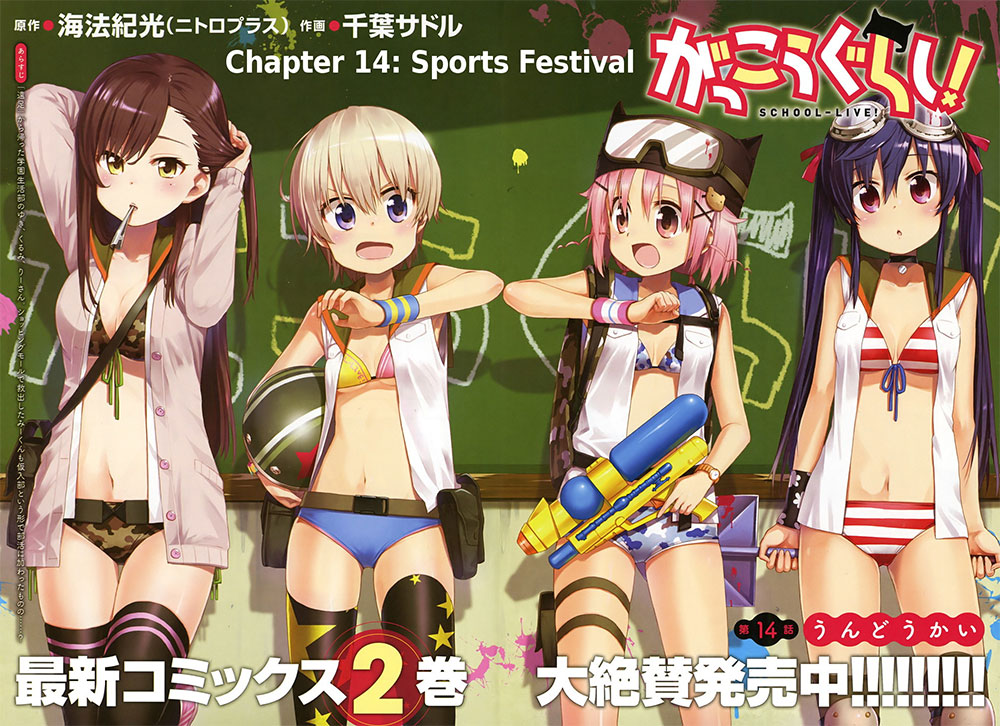 You can visit the anime's website here: http://gakkougurashi.com/
And follow their Twitter: @gakkou_gurashi