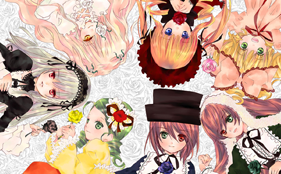 The Shueisha's Ultra Jump magazine announced on Saturday through its January 2016 issue that the female manga artist duo Peach-Pit is preparing a new Rozen Maiden manga series titled Rozen Maiden 0 to appear in the March issue on February 19th, 2016.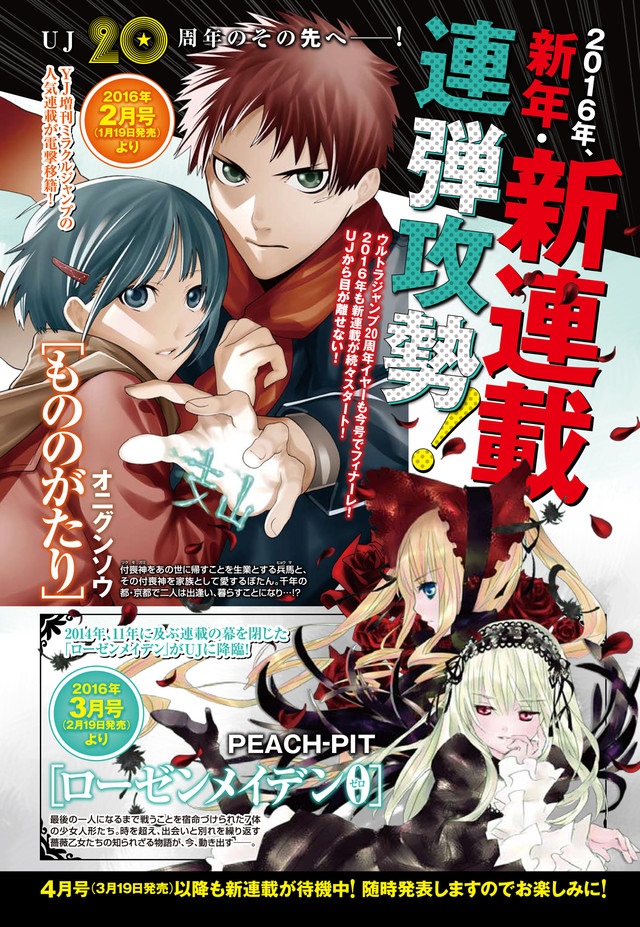 Rozen Maiden first appeared in Gentosha's Monthly Comic Birz magazine from 2002 to 2007 and moved to Shueisha's Weekly Young Jump magazine in 2008. The series has officially compiled 10 volume, and ended in January 2014.
An anime adaptation of Rozen Maiden made its appearance back in 2004, counting two seasons of 12 episodes each. The anime has also received a remake in 2013, counting 13 episodes.
Synopsis of Rozen Maiden by MAL:
Sakurada Jun spends his days online, ordering whatever he takes a liking to, only to return it before the payment is due. Due to psychological trauma from school, Jun generally keeps contact with people as little as possible. One day he finds instructions online that tell him to put his order into his desk drawer. Rubbing it off as a joke, Jun mindlessly does so only to find that his order instantly disappears from his drawer. A package suddenly appears, containing a beautiful antique doll. When wound up, this doll comes to life. Sadly for Jun, this doll Shinku views Jun as an equivalent for a servant. Despite the constant demands Jun now receives from Shinku, she slowly helps him overcome his fears of human contact as well as protect him from the deadly battles that come into his life due to her appearance. Based on the manga by PEACH-PIT.
Source – ANN
Writer on Haruhichan, anime devotee and coffee addict. Follow me on Twitter.. I mean if you want to, I'm not forcing you to!