A new teaser website for Gainax, Aniplex and Konami's Tengen Toppa Gurren Lagann has launched with the title "Tengen Toppa Gurren Lagann, restart!," followed by a "Please wait for more announcements." It is unclear if it's a reboot, renewal, or something totally different but it literally means it's re-igniting up its engines for the franchise.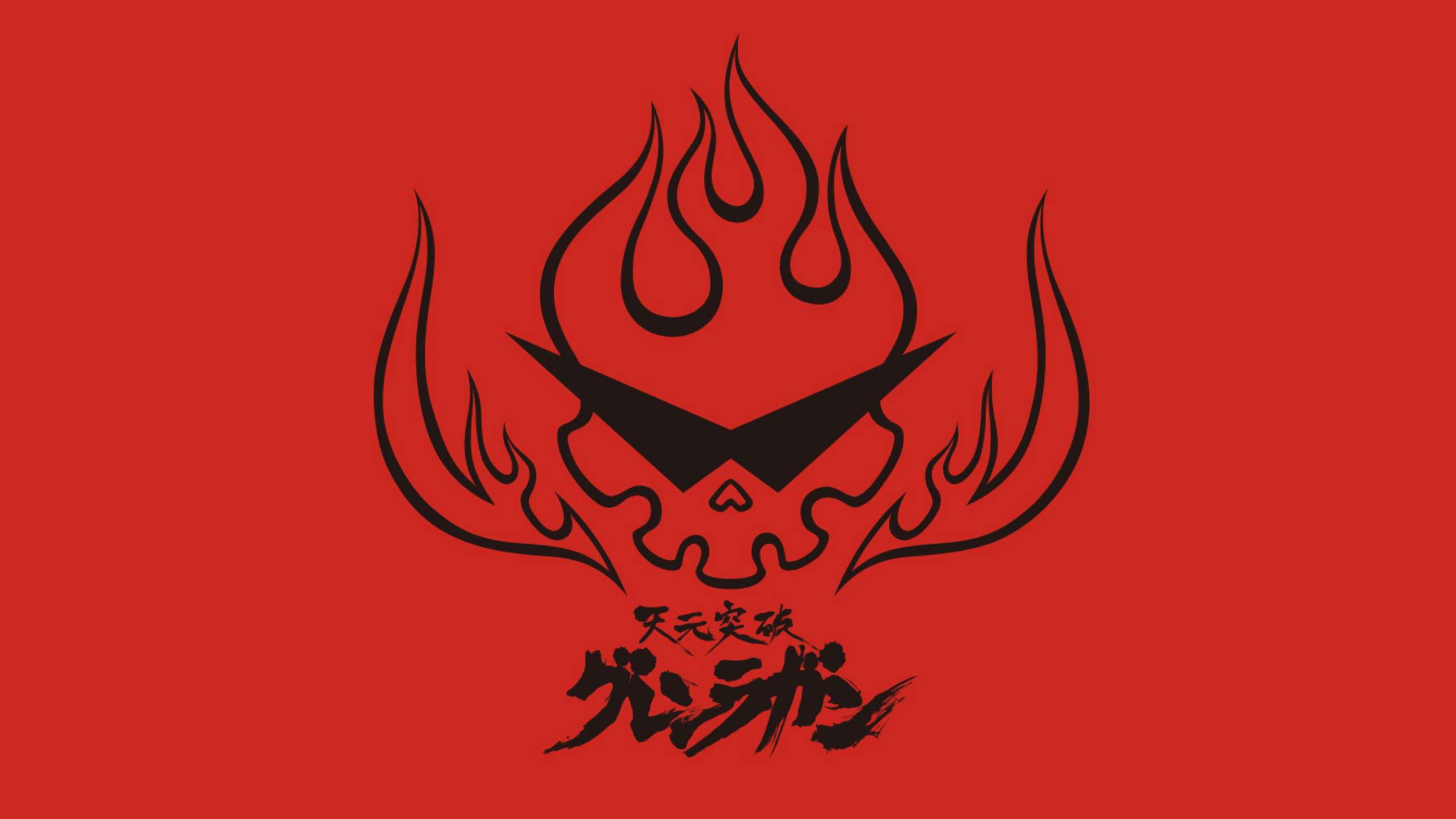 The new project may refer to a brand new Pachinko machine based on Tengen Toppa Gurren Lagann. A pachinko machine named CR Gurren Lagann GNA, recently passed its tests on November 27th this year and may see deployment in the near future. The Pachinko machine is being developed by Mizuho.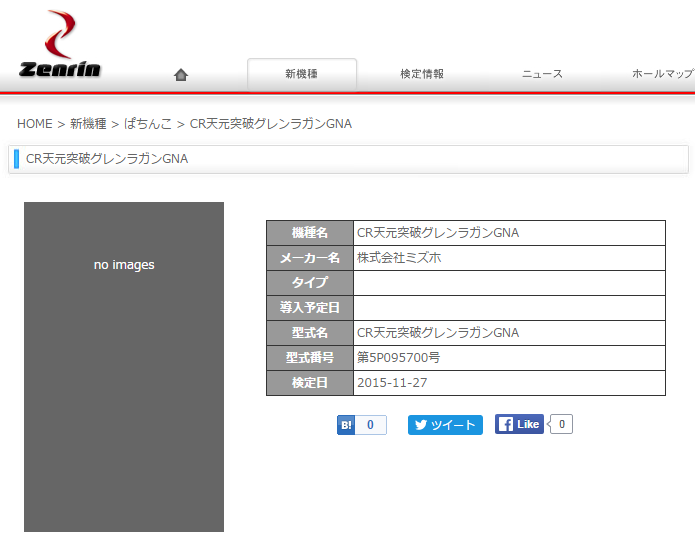 Anime visual: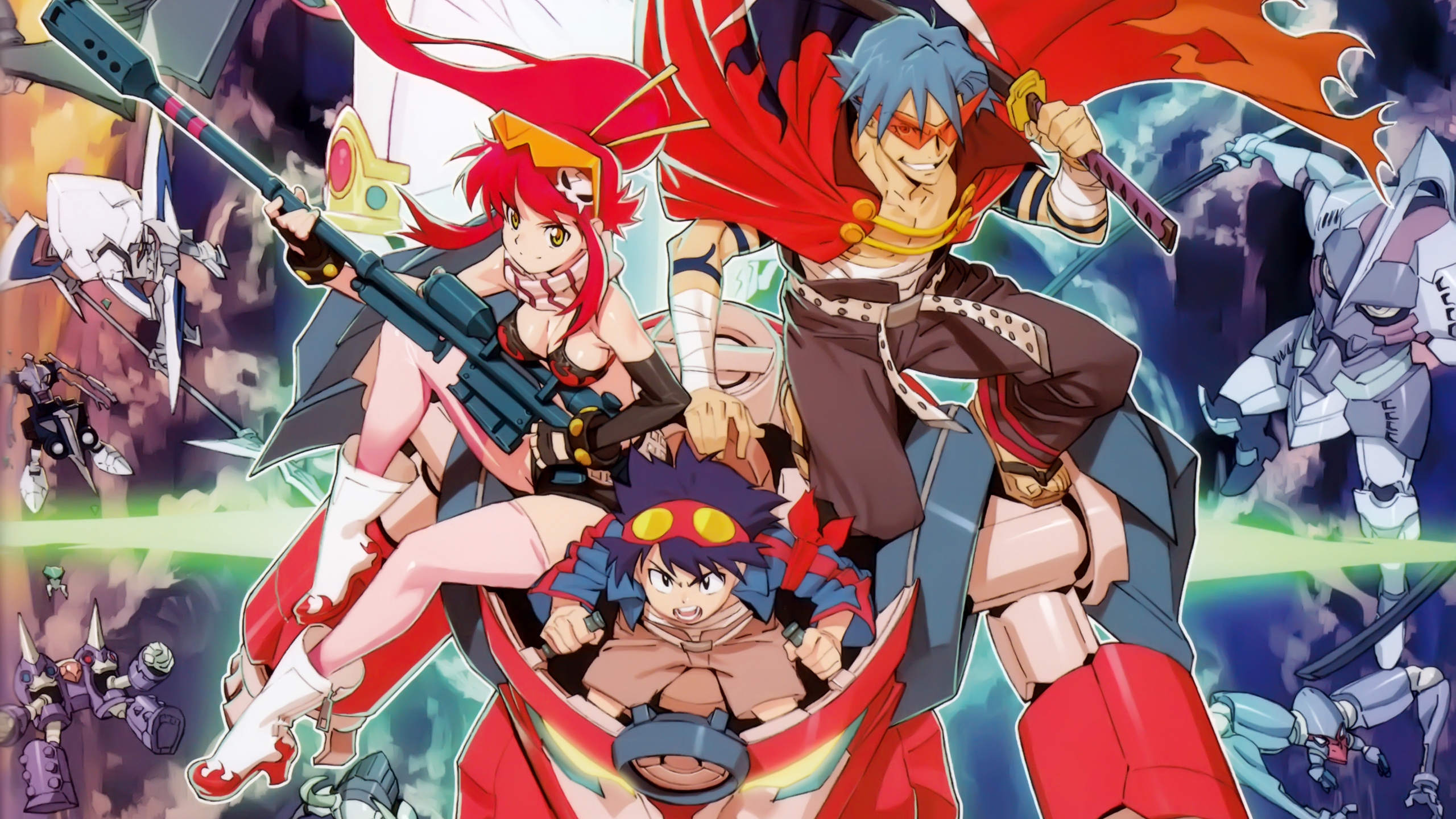 Gurren Lagann, known in Japan as Tengen Toppa Gurren Lagann, is a Japanese mecha anime television series animated by Gainax and co-produced by Aniplex and Konami. It ran for 27 episodes on Japan's TV Tokyo between April 1, 2007, and September 30, 2007. It was directed by Hiroyuki Imaishi, written by veteran playwright Kazuki Nakashima, and had been in development since the participation of the famed animator in the Abenobashi mecha-themed episodes by the same studio. Gurren Lagann takes place in a fictional future where Earth is ruled by the Spiral King, Lordgenome, who forces mankind to live in isolated subterranean villages. The plot focuses on two teenagers living in a subterranean village, Simon and Kamina, who wish to go to the surface. Using a mecha known as Lagann, Simon and Kamina reach the surface and start fighting alongside other humans against Lordgenome's forces.
In North America, although initially announced to be licensed by ADV Films in 2007, the license was transferred to Bandai Entertainment in 2008 and then transferred to Aniplex of America in 2013. In the United Kingdom, it was licensed by Manga Entertainment in 2007, then transferred to Beez Entertainment in 2008, and then transferred to Anime Limited in 2013. The Sci Fi Channel acquired the broadcasting rights of Gurren Lagann and began airing the anime on July 28, 2008, as part of Sci Fi's Ani-Monday anime block. The anime won several awards at the Tokyo International Anime Fair and the Animation Kobe and Japan Media Arts Festivals.
A manga adaptation was published by ASCII Media Works between 2007 and 2013. Bandai Entertainment licensed the manga and released it in English in North America. A series of four light novels was published by Shogakukan between 2007 and 2008. A Nintendo DS video game was released in October 2007, bundled with a special episode of the anime series. Two animated film versions were produced; the first premiered in Japanese theaters on September 6, 2008, and the second premiered on April 25, 2009.
Tengen Toppa Gurren Lagann synopsis from MAL:
In a faraway future, mankind lives underground in huge caves, unknowing of a world above with a sky and stars.

In the small village of Jiha, Simon, a shy boy who works as a digger discovers a strange glowing object during excavation. The enterprising Kamina, a young man with a pair of rakish sunglasses and the passion of a fiery sun, befriends Simon and forms a small band of brothers, the Gurren Brigade, to escape the village and break through the ceiling of the cave to reach the surface, which few believe exist.

The village elder won't hear of such foolishness and punishes the Brigade. However, when disaster strikes from the world above and the entire village is in jeopardy, it's up to Simon, Kamina, a girl with a big gun named Yoko, and the small yet sturdy robot, Lagann, to save the day.

The new friends journey to the world above and find that the surface is a harsh battlefield, and it's up to them to fight back against the rampaging Beastmen to turn the tide in the humans' favor! Pierce the heavens, Gurren Lagann!
Source: yaraon, zenrin, Tengen Toppa Gurren Lagann, Restart