During the the recent MF Bunko event, the staff of the publication announced that an anime movie based on Yuu Kamiya's No Game No Life manga is in production and it has recently been revealed that  upcoming film will be a prequel to the 2014 anime series.
Kamiya mentions that the announcement image of the movie (above) actually features Riku and Shuvi, from volume 6. The 6th volume is set before the events of the main light novels and anime series. The anime itself adapted volumes 1 through 3.
In the movie's initial announcement little details were revealed, however the staff did mention that the movie will include new material. The extent of the new material, whether the film will be entirely new footage or just a recap of the anime with a few new scenes, was not specified.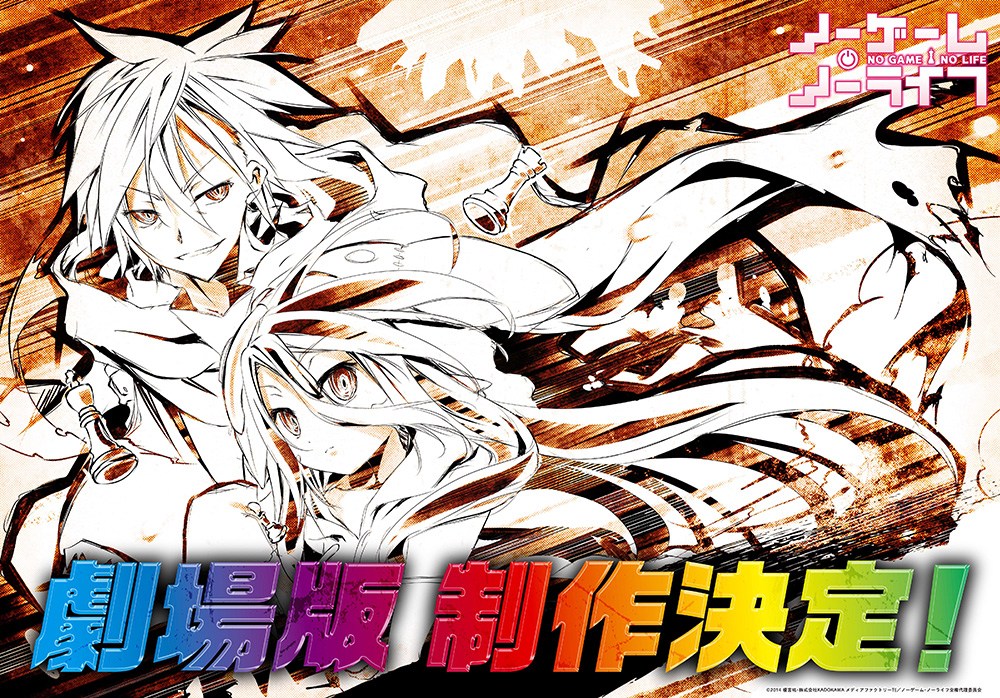 No Game No Life is a light novel series written and illustrated by Yuu Kamiya. The series began in 2012 in Media Factory's MF Bunko J imprint and to date a total of 8 volumes have been released. The series received a manga adaptation last year from Kamiya and Mashiro Hiiragi, where it is currently running in Media Factory's Monthly Comic Alive magazine. An anime adaptation of the series was produced in Spring 2014. It was animated by Madhouse (Death Note, Hunter x Hunter) and directed by Atsuko Ishizuka (Sakurasou no Pet na Kanojo).
Here is a synopsis of the series:
The story of No Game, No Life centers around Sora and Shiro, a brother and sister whose reputations as brilliant NEET (Not in Education, Employment, or Training) hikikomori (shut-in) gamers have spawned urban legends all over the Internet. These two gamers even consider the real world as just another "crappy game." One day, they are summoned by a boy named "God" to an alternate world. There, God has prohibited war and declared this to be a world where "everything is decided by games"—even national borders. Humanity has been driven back into one remaining city by the other races. Will Sora and Shiro, the good-for-nothing brother and sister, become the "Saviors of Humanity" on this alternate world? "Well, let's start playing."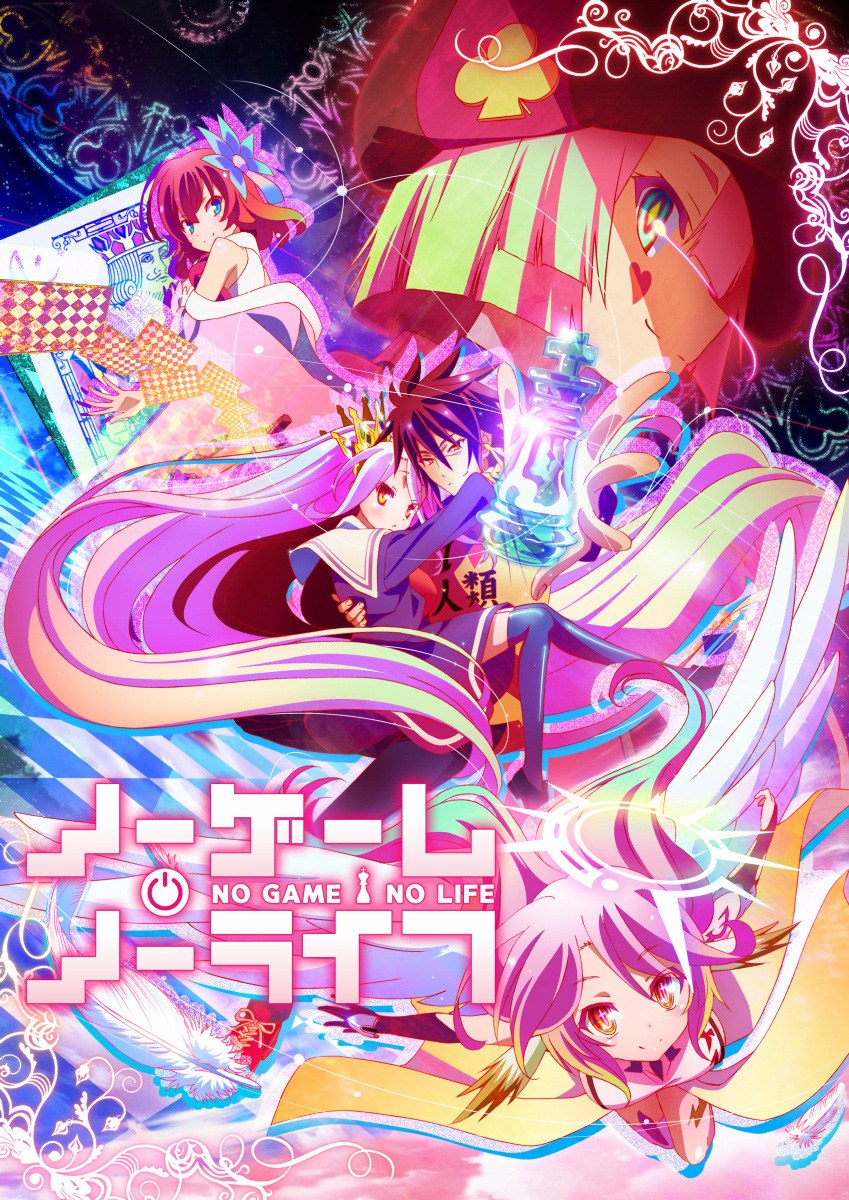 Source: Crunchyroll