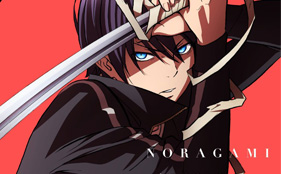 The production committee of Noragami Aragoto, the second TV anime season of Adachitoka's Noragami manga, has released a statement revealing that the recently released OST is being recalled and cancelling all further copies due to one of the tracks featuring an improper use of sounds relating to Islam.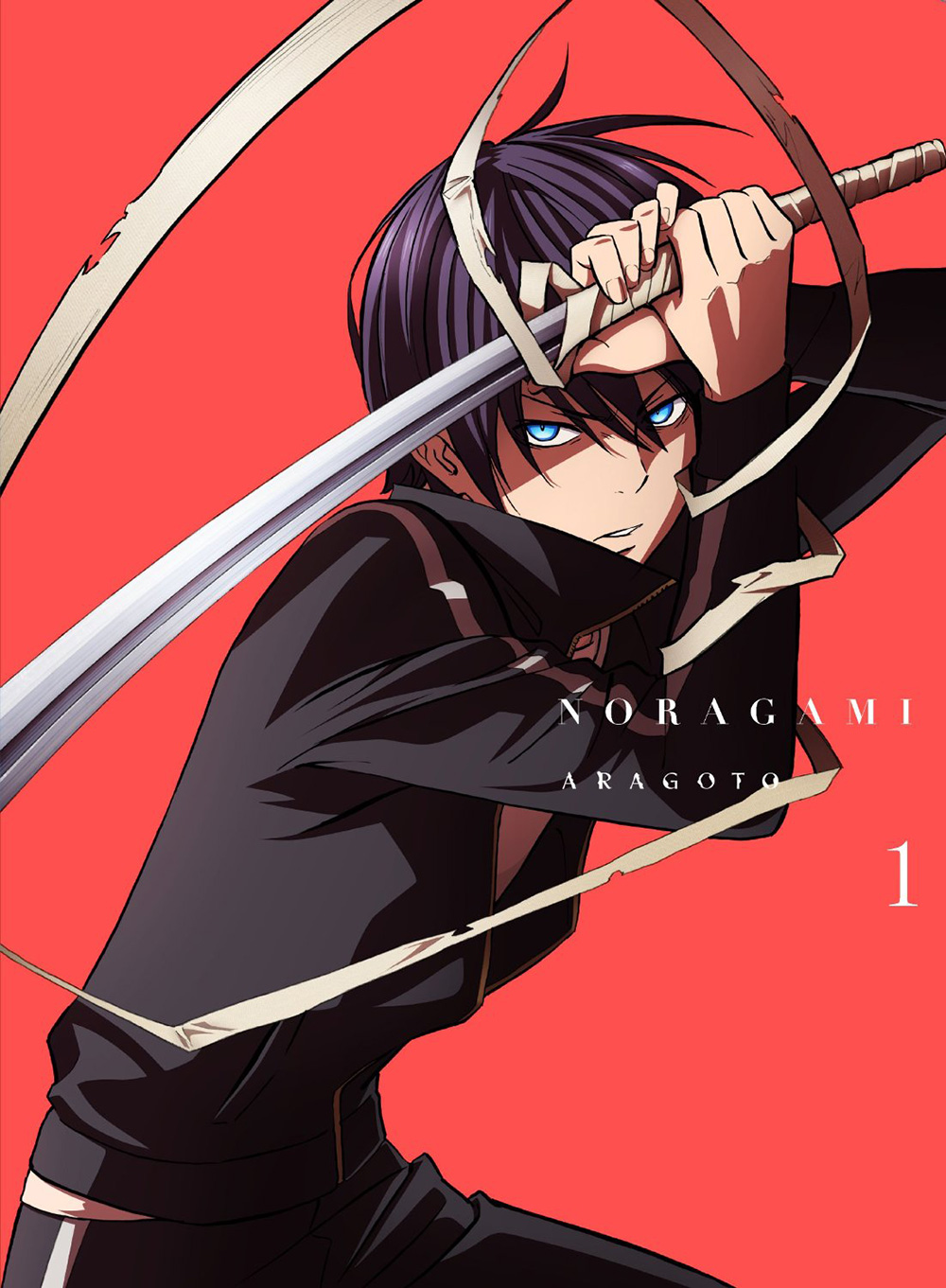 The anime's website has revealed that the committee is recalling all current shipments and discs, and stopping all future shipments, of the recent OST (~Noragami no Oto 2~) immediately. The track Push Buttons has been identified as the piece of music containing the sounds. The song itself features an improper use of the Muslim call to prayer, known as the Adzan.
The OST itself was released in Japan on November 25th and all current copies on shelves and future stock will be removed. Due to the recall of the OST, the 1st Blu-ray and DVD volume of Noragami Aragoto has also been delayed; it was previously scheduled for December 18.
The committee apologies to all concerned parties and further states:
At no point in the production process was it our intention to insult Islam or its followers, or to commit sacrilege, with this use of sound. However, we had not confirmed the meaning of these sounds, and the result was a lack of consideration for Islam and its followers.
The first promotional video for the second season was recently streamed:
In addition to this, the website revealed that Hisako Tojo (Albertina II from Himegoto) and Takanori Hoshino (Van fromGun x Sword) will join the cast as Aiha and Kugaha, respectively. The website also revealed designs for the two characters.
A new visual that features Yato and Bishamon was recently revealed: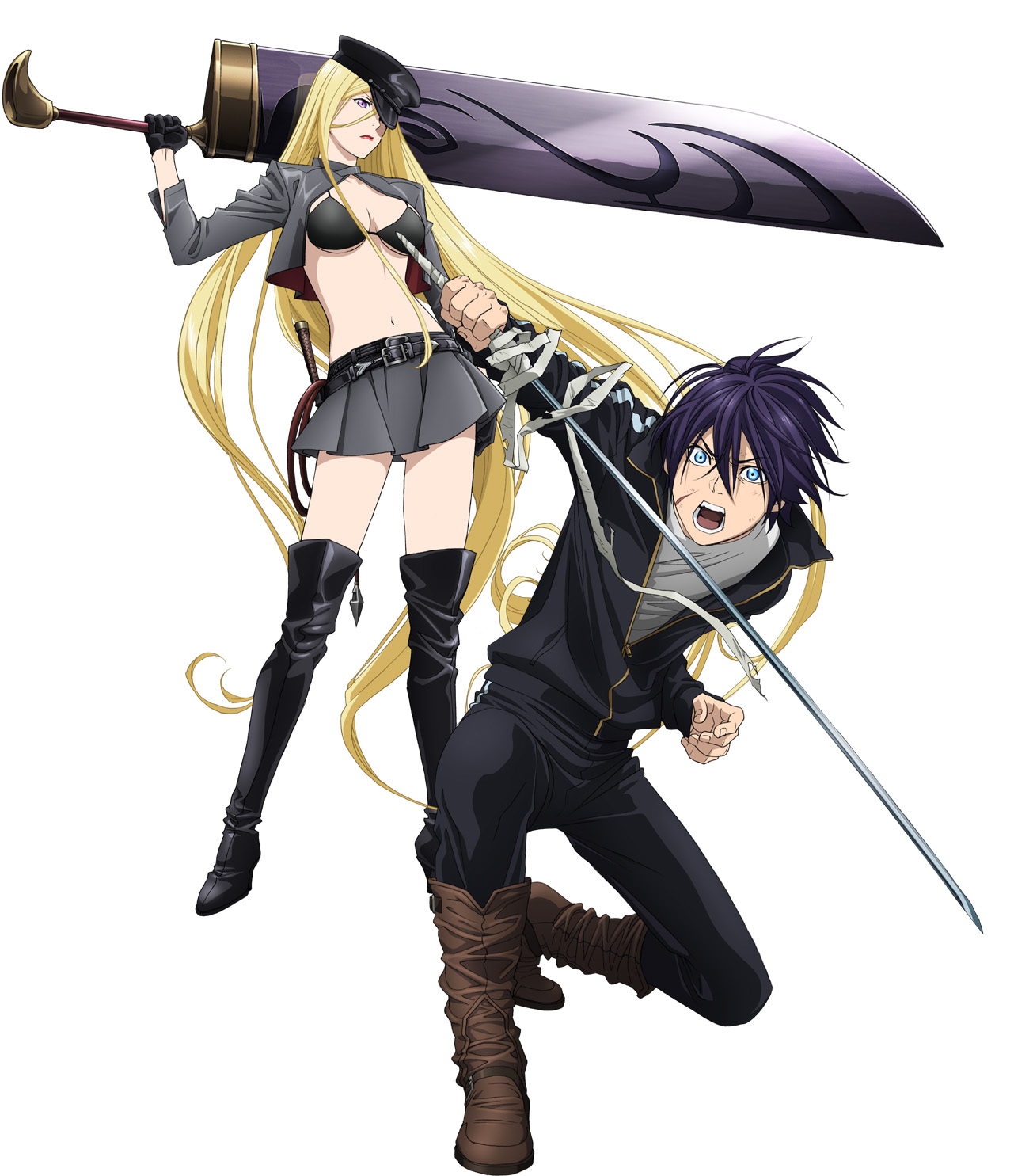 It was also revealed that the new season will reunite the staff and cast from the first season:
Director: Kotaro Tamura
Series Composition: Deko Akao
Character Design: Toshihiro Kawamoto
Animation Production: BONES
The old cast includes:
Hiroshi Kamiya (Koyomi Araragi from Bakemonogatari) as Yato
Maaya Uchida (Rikka Takanashi from Chuunibyou demo Koi ga Shitai!) as Hiyori Hiki
Yuuki Kaji (Rentarou Satomi from Black Bullet) as Yukine
Miyuki Sawashiro (Suruga Kanbaru from Bakemonogatari) as Bishamon
Jun Fukuyama (Yukio Okumura from Ao no Exorcist) as Kazuma
Aki Toyosaki (Yui Hirasawa from K-ON!) as Kofuku
Daisuke Ono (Subaru Asahina from Brothers Conflict) as Daikoku
Toru Ohkawa (Toshio Ozaki from Shiki) as Tenjin
Asami Imai (Kurisu Makise from Steins;Gate) as Mayu
Rie Kugiyama (Kagura from Gintama) as Nora
It was also revealed earlier that Noragami will receive two new OVAs which will be bundled with the 15th and 16th manga volumes on November 17, 2015 and March 17, 2016. The first will feature the chapter, Nijikan no Teikei ni So Koto (Following A Stereotypical Two Hours), from the spin-off series Noragami: Shuuishuu. The second will be based on the 41st chapter of the manga, where the main characters pay a visit to Capyper Land. Previously, a 2-episode OVA was released in 2014. The first episode adapted the 25th chapter of the manga, and the second episode adapted the cherry blossom-viewing arc.
Anime visual: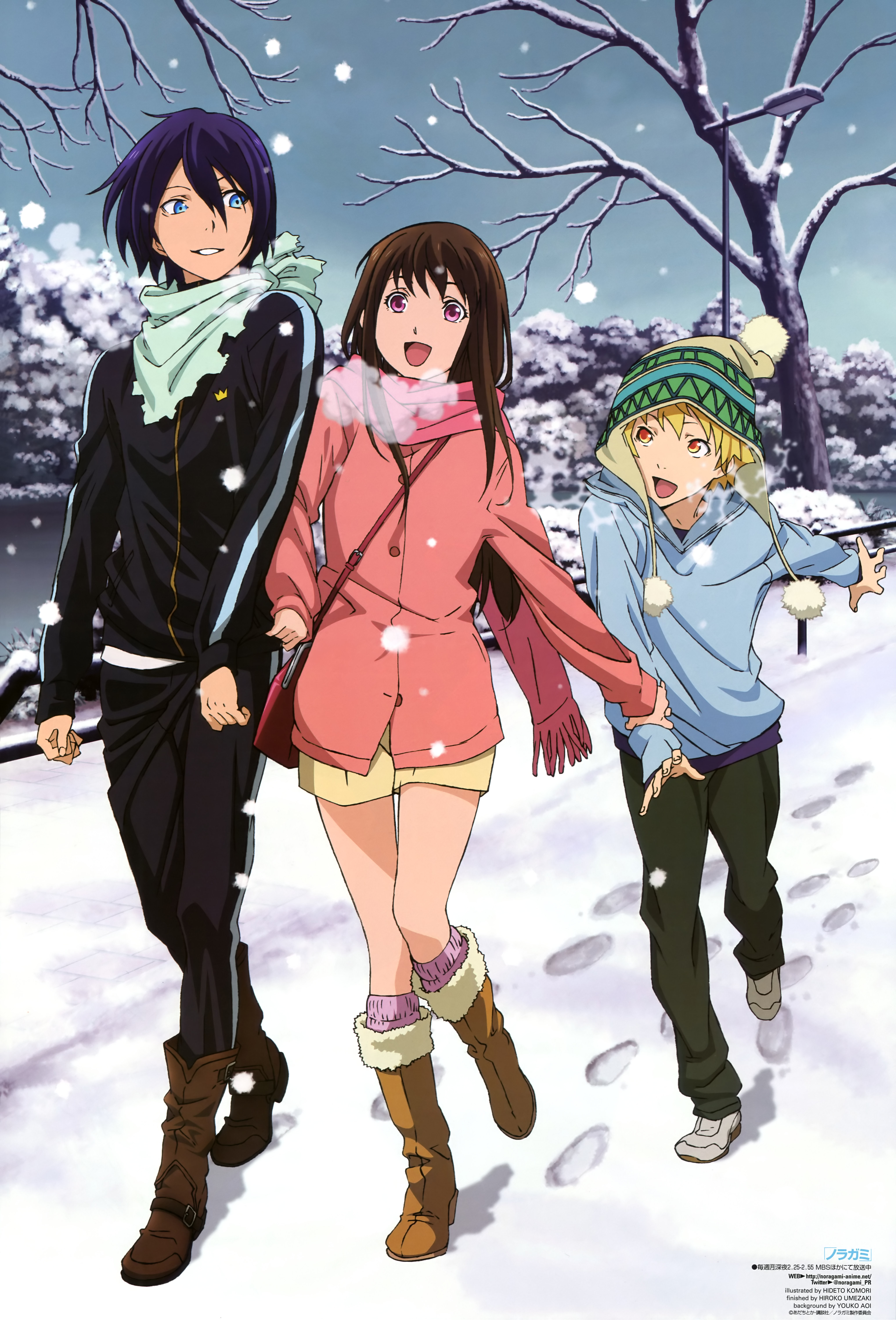 Noragami is a fantasy manga series by Adachitoka that began serialization in Kodansha's Monthly Shounen Magazine in January 2011's issue. It has been collected in twelve tankōbon volumes as of November 2014. An anime television series adaptation by Bones aired in Japan between January 5 and March 23, 2014.
Noragami synopsis from Haruhichan:
Yato is a minor deity who lacks even a single shrine. In order to build his own shrine and gain recognition as a god, he scrawls his cell number on the wall of a downtown bathroom telling people he will help them in exchange for a 5-yen offering, becoming a self-styled "delivery god." Hiyori, the daughter of a respectable family, is almost killed in a traffic accident, but is rescued by Yato. This causes her to become a "hanyou," a person who can exit her body in soul form. She chases Yato down, and they begin to work together to help Yato be recognized. Yato also finds a boy named Yukine who becomes a Regalia, a "sacred treasure" that can be used by a god as a weapon to fight. The three of them battle phantoms who bring harm to humans as Yato's dark hidden history is gradually revealed.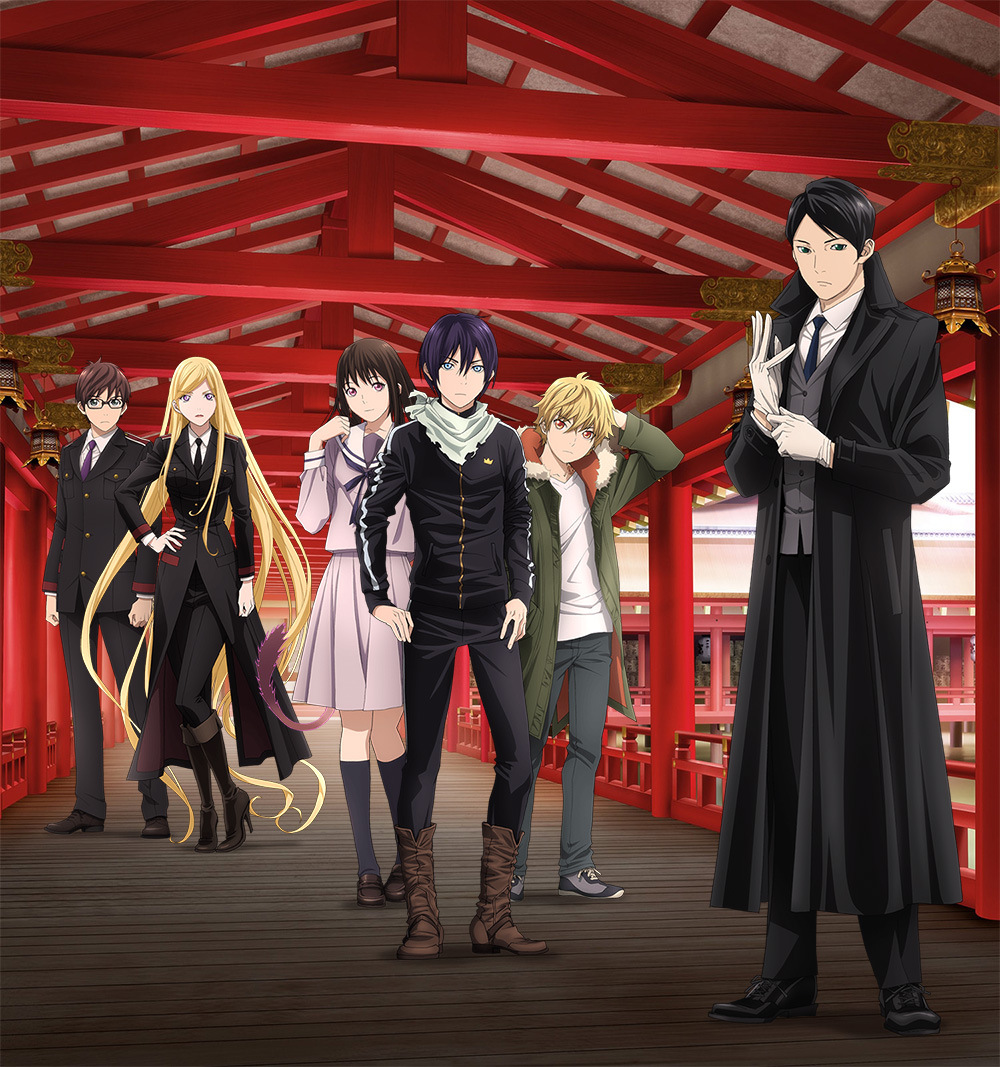 Source: Noragami official website