The official website of Chiyomaru Shikura and pako's Occultic;Nine light novel series has revealed that the series will be receiving a TV anime adaptation. The anime is currently scheduled to air later this year.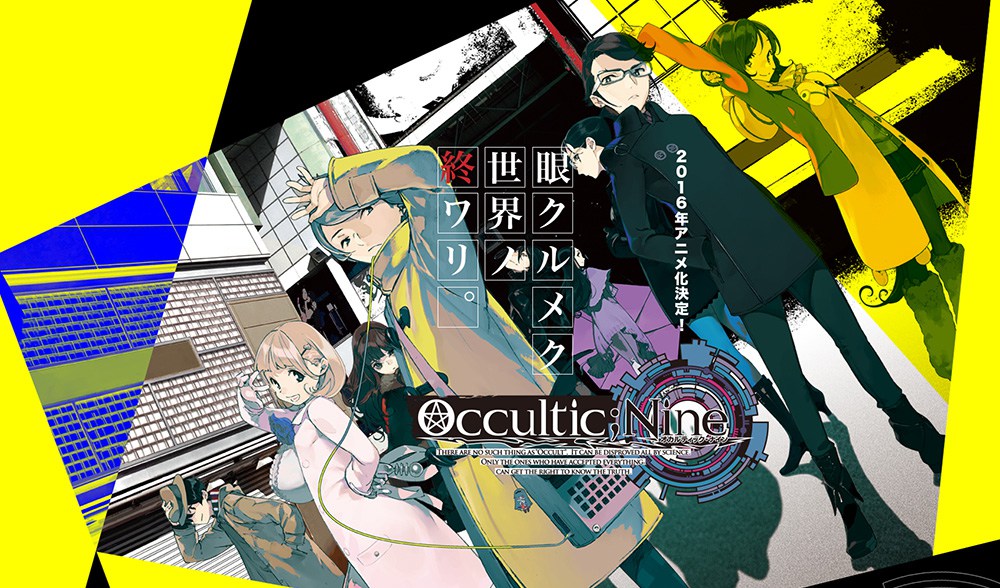 The Occultic;Nine series is written by Chiyomaru Shikura, who is the head of MAGES, the creator of many of 5pb. and Nitroplus' visual novels, including Steins;Gate and Robotics;Notes.
The main cast of the anime has been announced, who will also be voicing the recently announced video game adaptation of the series:
Here is the anime's announcement promotional video:
The Occultic;Nine light novel series began in late 2014 where a total of 2 volumes have been release. The series is also being adapted into a monthly manga in Kodansha's good! Afternoon magazine by Ganjii. The first volume of the manga released on the 7th of April this year.
Here is the series synopsis from MAL:
The "paranormal science" story follows nine idiosyncratic individuals, linked by the "Chōjō Kagaku Kirikiri Basara" occult summary blog run by 17-year-old second-year high school student Yūta Gamon. Little incongruities that occur around these nine eventually lead to a larger, unimaginable event that may alter what is considered common sense in this world.
A TV anime adaptation of Occultic;Nine is being produced for a 2016 broadcast. Further information about the anime will be revealed at a later date.
You can visit the anime's website here: http://occultic-nine.com/
And follow their Twitter: @occultic_nine
Source: Anime News Network