The official website of Yumi Nakata's Oku-Sama ga Seito Kaichou! (My Wife Is the Student Council President!) manga has revealed that an anime adaptation of the series has been green lit by manga publisher Ichijinsha.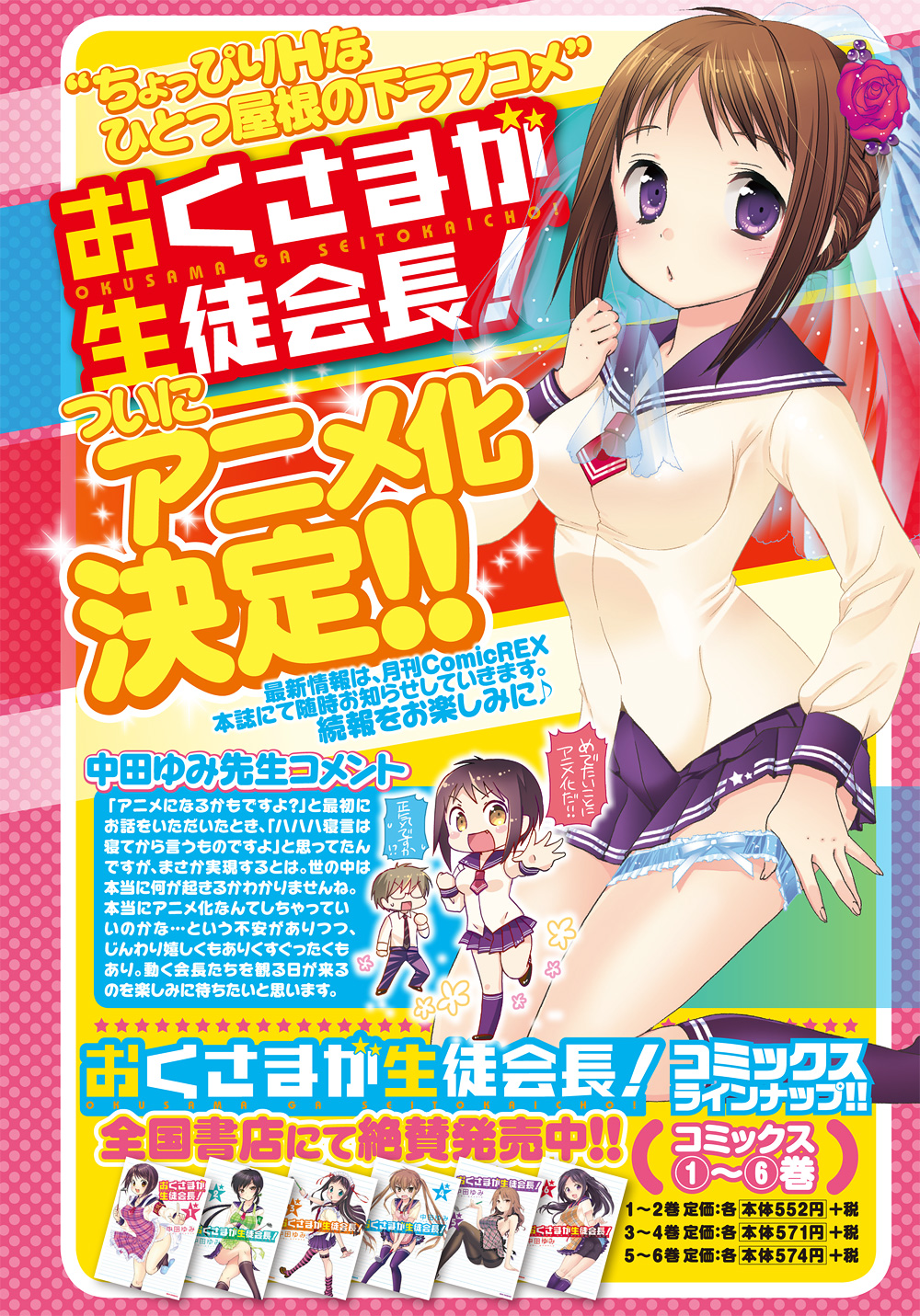 Oku-Sama ga Seito Kaichou!  (My Wife Is the Student Council President!) is an ecchi, romantic comedy manga series written and illustrated by Yumi Nakata. The series began in August 2011 in Ichijinsha's Comic Rex monthly magazine and to date a total of 6 compiled volumes have been released, with the latest volume releasing on July 26 this year.
Here is a synopsis of the series from MAL:
The story begins with Izumi Hayato running to be student body president. But when a beautiful girl swings in promising the liberalization of love while flinging condoms into the audience, he ends up losing to her and becoming the vice president. At the student council meeting, the newly-elected president invites herself over to Izumi's house, where she promptly announces she is to become Izumi's wife thanks to an agreement—facilitated by alcohol—made between their parents when they were only 3.
Not much is currently known about the Oku-Sama ga Seito Kaichou!  anime adaptation. Further information about the series will release in the upcoming issue of Comic Rex.
You can visi the manga's website here: http://www.ichijinsha.co.jp/special/rex/okusama/
Source – Crunchyroll, Natalie Comics, Okusama ga Seito Kaichou! Website