The second gameplay video for the upcoming Nintendo 3DS fighting game One Piece: Super Grand Battle! X was streamed on Saturday. The video focuses on the Battle of Marineford, the final stage of the Whitebeard War. The second gameplay video is narrated by voice actor Fumihiko Tachiki (Fleet Admiral Sakazuki).
Here's the second gameplay video which was streamed last August:
One Piece: Super Grand Battle! X 3DS game case cover: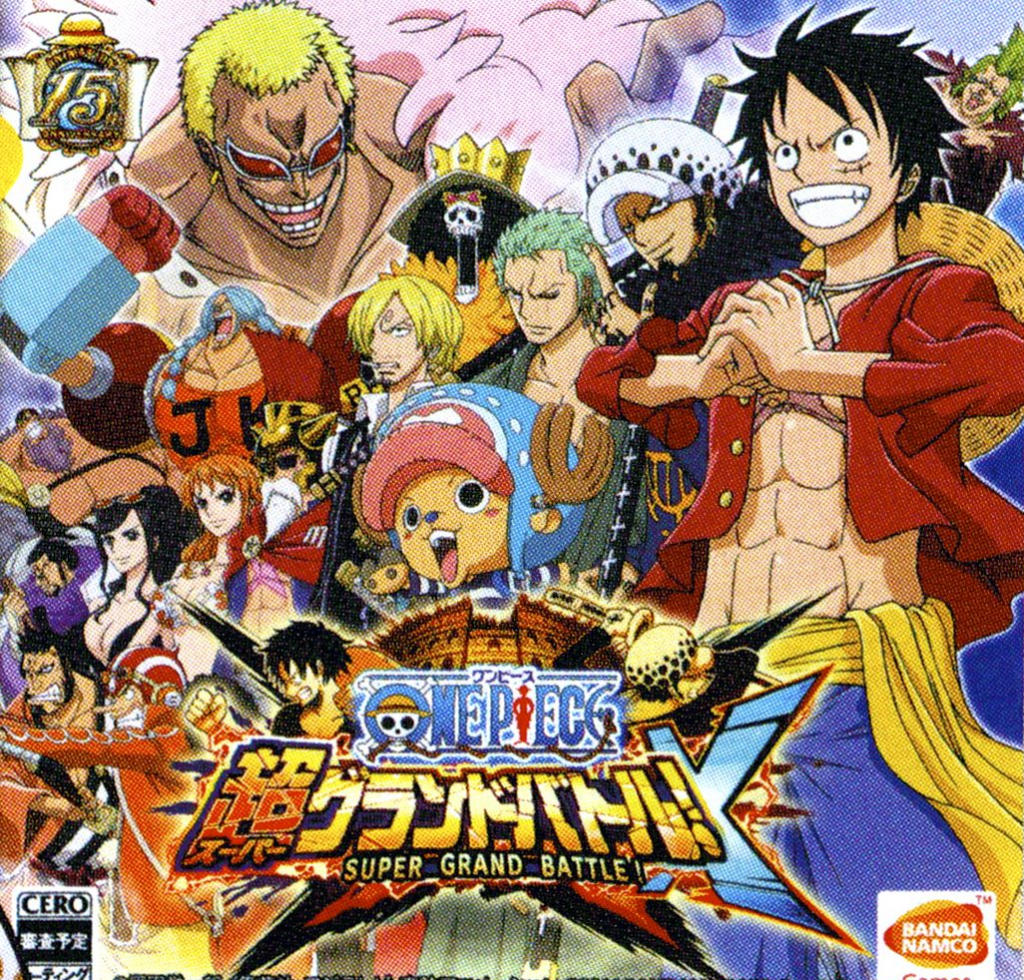 One Piece: Super Grand Battle! X is a Nintendo 3DS game published by Bandai and developed by Ganbarion, and it's the sequel to the Grand Battle! and Gigant Battle series. It is focused on the New World and more than 85 of its characters. The game features 4 player battles on a 2D plane, where each player chooses 2 playable characters to use in a Tag Team style combat system, referencing the Pirate Alliance theme.
The game will ship in Japan on November 13 for the suggested retail price of 5,690 yen (about US$56). First copies of the game will come with a "Grand! Revival" sticker, a "Grand! Revival" reversible package, a download code to receive three songs ("We Are!," "We Go!," and "Wake up!") to listen to within the game, and a serial code to receive Chopper (increased intellect) and Black Tairo Turtle characters for the One Piece: Treasure Cruise smartphone game.
Source: ANN