In the June 2015 issue of Futabasha's Monthly Action magazine, it was announced that Ichigo Takano's dramatic shoujo manga, Orange, will receive a live-action film adaptation on December 12, 2015. The main cast was recently revealed.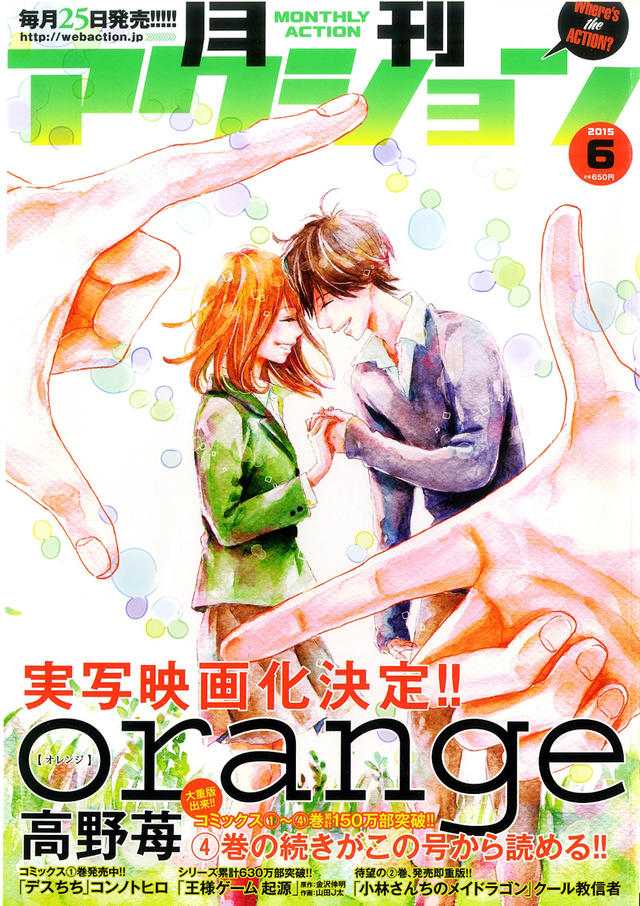 Main Cast: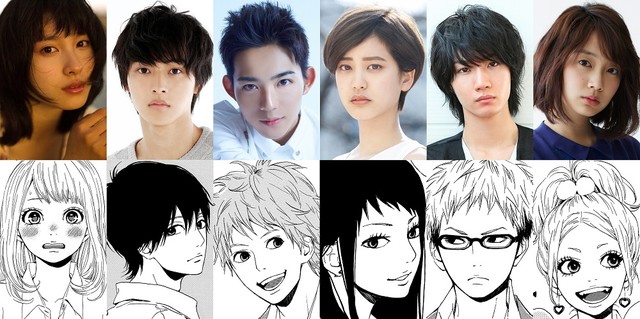 Orange was first published on March 13, 2012 in the 2012 April Issue of Shueisha's Margaret magazine and was continued on Futabasha's Monthly Manga Action magazine. The manga is set to end in the October 2015 issue of Manga Action on August 25, 2015. Orange has four compiled manga volumes since February 20, 2015.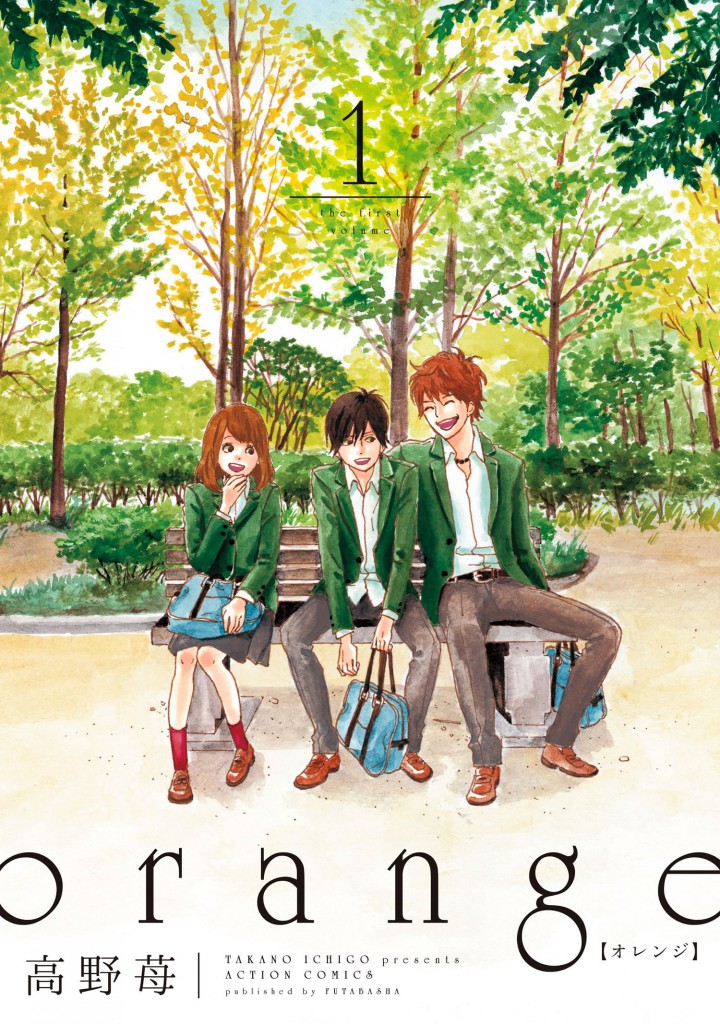 Crunchyroll has been publishing the manga digitally since January 24, 2014. While Seven Seas Entertainment is set to publish the manga in print as 2 omnibus volumes on January 26, 2016.
Synopsis of Orange manga from MAL:
One day, Takamiya Naho receives a letter written to herself from ten years in the future. As Naho reads on, the letter recites the exact events of the day, including the transfer of a new student into her class named Naruse Kakeru.

The Naho from ten years later repeatedly states that she has many regrets, and she wants to fix these by making sure the Naho from the past can make the right decisions—especially regarding Kakeru. What's more shocking is that she discovers that ten years later, Kakeru will no longer be with them. Future Naho asks her to watch over him closely.
Source: Natalie 1, 2, Cinema Cafe