A new key visual for the popular light novel series Monogatari Series: Final Season has been revealed. The new key visual is for Volume 6, Continuation Owarimonogatari (続・終物語) the final volume in the light novel and release date will be September 2014.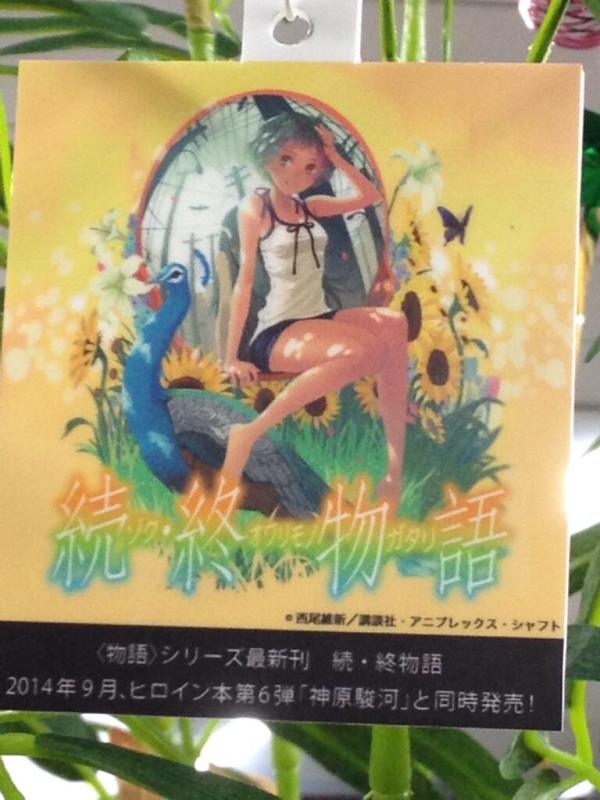 Monogatari Series: Final Season volume 1-5 covers:
Monogatari Series: Final Season synopsis from baka-tsuki:
The Monogatari series centers on Koyomi Araragi, a third year high school student who is almost human again after briefly becoming a vampire. One day, a classmate named Hitagi Senjōgahara, who infamously never talks to anyone, falls down the stairs into Koyomi's arms. He discovers that Hitagi weighs next to nothing, in defiance of physics. Despite being threatened by her, Koyomi offers his help, and introduces her to Meme Oshino, a middle-aged homeless man who helped him stop being a vampire.
Source: otakomu