A Niconico user who goes by the username Kurobaru has redrawn Parasyte's anime opening theme sequence to look more like the manga. The opening theme song is titled Let Me Hear by Fear, and Loathing in Las Vegas.
If you don't see much of a difference, he's the original Parasyte opening theme sequence:
Which version do you prefer more? The redrawn version by Kurobaru or the original? Let us know in the comments below.
Anime visual: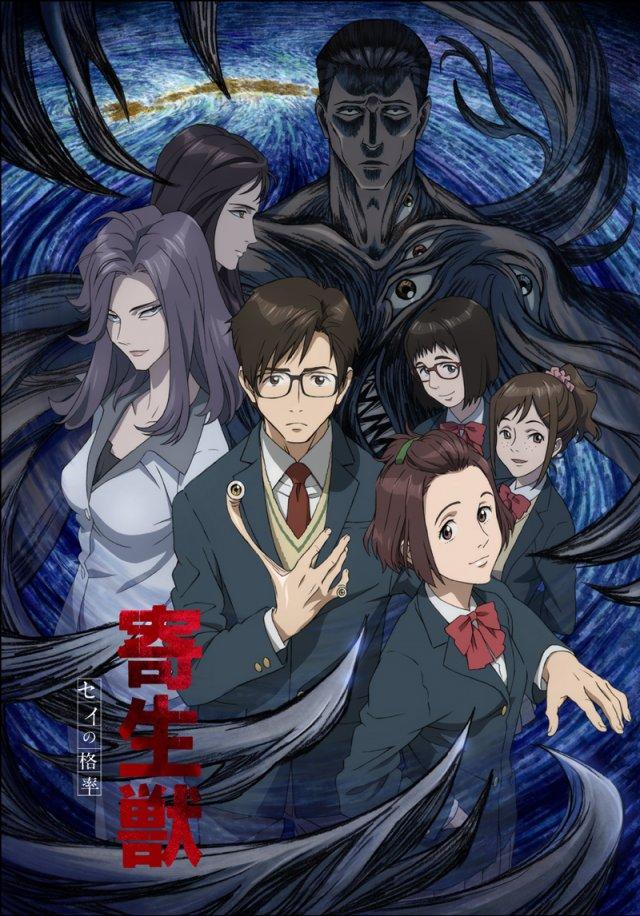 Parasyte is a science fiction horror manga series written and illustrated by Hitoshi Iwaaki, and published in Kodansha's Afternoon magazine from 1990 to 1995. The manga was published in North America by first Tokyopop, then Del Rey, and finally Kodansha Comics USA. The manga is being adapted into two live-action films in Japan in 2014 and 2015. An anime television series adaptation is currently airing
Parasyte synopsis from Haruhichan:
Based on Iwaaki Hitoshi's science-fiction horror manga by the same name.

The 17-year-old Izumi Shinichi lives with his mother and father in a quiet neighborhood in Tokyo. One night, worm-like aliens called Parasytes invade Earth, taking over the brains of human hosts by entering through their ears or noses. One Parasyte attempts to crawl into Shinichi's ear while he sleeps, but fails since he is wearing headphones, and enters his body by burrowing into his arm instead, taking over his right hand and is named Migi.

Because Shinichi was able to prevent Migi from traveling further up into his brain, both beings retain their separate intellect and personality. As the duo encounter other Parasytes, they capitalize on their strange situation and gradually form a strong bond, working together to survive. This gives them an edge in battling other Parasytes, who frequently attack the pair upon realization that Shinichi's human brain is still intact. Shinichi feels compelled to fight other Parasytes, who devour humans as food, while enlisting Migi's help.
Source: Kurobaru